Five Mistakes in Skin Retouching Online
Boudoir photography already presupposes that there should be a lot of skin exposed. Not everyone can dare do a total provocative photo session and cope with staying in front of a camera being in a birthday suit. Nevertheless, it's a characteristic feature of boudoir photography. Therefore, one should pay sufficient heed to skin retouching, as well as body retouching in post processing. Nothing is perfect, and so there may be some problematic skin areas noticeable in the photo, which doesn't help produce an alluring visual effect. Every photographer works his finger to the bone in order to generate new and interesting boudoir photography poses, compositions, themes and so on and so forth.
There's too much work done to spoil everything with some pimples and blotches, dry patches and other skin flaws showing up in the picture. Besides, it's especially essential for glamour photo editing, which is a must-have for boudoir photography. Unfortunately, some photographers may make skin retouching mistakes without even realizing it or even thinking that it's acceptable. No such luck, in order to achieve great results and produce fascinating shots one is ought not only to be aware of best-working skin retouching techniques, but also be capable of applying them, making boudoir photo images look fabulous in the end.
Skin retouching techniques every boudoir photographer uses
There's a set of skin retouching techniques that are considered to be the most helpful and affective. Therefore they are made use of most frequently by Best boudoir photographers from Europe and all around the globe. One of the most basic techniques is the "Touch-up Layer" technique. It's incorporated when there's not really a ton of things to retouch except some blemishes, pimples and various spots. It can also be applied in order to touch up make up without spending too much time for it. The only specific thing is that this photoshop face retouching technique is applied for problematic skin areas with an unblemished skin around. In other cases, there are some other useful techniques to avail yourself of.
Another example which is used mainly when there aren't many alterations and editing needed. It's "ByRo" skin retouching technique. It's used in order to even up a bad makeup foundation, to pry unwanted patches of tiny pimples and large pores away, as well as to brighten up a little naturally beautiful skin. This very technique may be also handy when it comes to correcting skin areas that show tiredness and lassitude. Still, it will work better when mingled with other techniques that are more time-consuming but at the same time more functional and effective.
As far as more time-consuming photoshop face retouching techniques are concerned, there are two of them – frequency separation and dodge&burm, with the letter being more complicated but more professional and efficient at the same time. As for frequency separation, it works magically with various tiny blemishes and red patches, wrinkles, caked make-up, as well as under-eye circles. Besides, it's much faster and easier than dodge&burm technique, but when it comes to bigger areas this technique can produce an unnatural airbrushed effect. No one wants that. In order to get nicely smoothed but still textured skin, one should make use of dodge&burm technique. With it's help you can totally control your retouching actions, as well as not damage the picture overall much. The only thing is that this technique takes a great amount of practice in order to obtain excellent skin editing results then. Best nude photography websites claim that it's The way you should do Nude retouching. Even The Best Boudoir Photos of Celebrities are edited by means of these skin retouching techniques. Nevertheless, it takes a lot of efforts and time, and not everybody has it all in possession, alas.
Boudoir photo examples - Amazing professional skin retouching in Photoshop
Some boudoir photo artists don't only use Most popular boudoir photography ideas or their brand new ones, but also apply amazing professional skin retouching in photoshop for the to look absolutely stunning. In the majority of cases glamour photo editing is employed. The reasons for such a strategy can be found on our retouching blog in the article Why glamour photo editing is so popular? Whatever magic these lingerie photographers apply to their photo images, it overall produces a fascinating affect, so no one can't but notice such brilliant pictures. Some of the examples may be illustrated by the photographer Lisa K Brezinski and her absolutely gorgeous shots. Model's skin looks amazing, smooth but textured at the same time.
These boudoir photos produced by Billy Scott are just stunning. He must have used Recommended Photography Gear for Boudoir Photographers. Most importantly, these splendid photos show his ability to do amazing professional skin retouching in photoshop.
This tandem of photographers Faby and Carlo always do amazing shots, there's no doubt of that. What is more, skin retouching skills they illustrate with their help are definitely on point. They are perfect role models in this case.
John P. Dunnigan's photos surely draw people's attention. Thanks to his perfect eye for the beauty of women's body and skin retouching skills, his photography works are extremely popular all over Internet. There's much to learn from him.
These beguiling photos produced by Gregorio Campos are just groundbreaking! Look at how natural skin looks, although it's kind of obvious that there's no way such perfect skin can exist in real life. Everything looks absolutely amazing and not artificial though.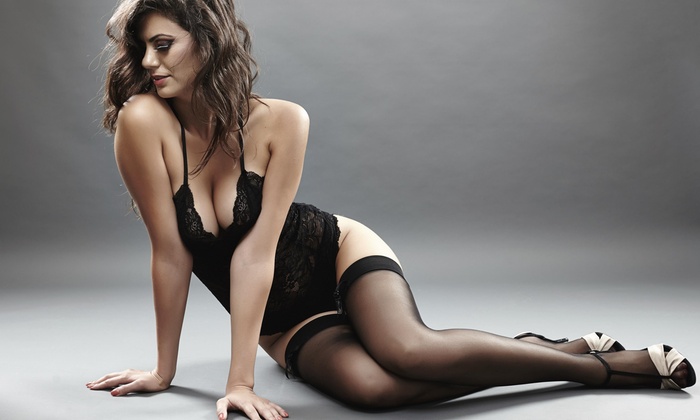 List of photographers who highlight skin in photographs
Some photographers may not pay attention to this element of photography at all, but real professionals know that it's not enough to use expensive and state-of-art photography gear, incorporate the Top list of poses for glamour Nude photo session or make use of great boudoir photography ideas. That's why they pay sufficient attention to skin retouching and demonstrate great editing skills.
Jovafilms photography produces brilliant shots of various bombshells and just gorgeous women. They may mix alternative fashion and boudoir photography but it all looks amazing anyway. Just look, how skin is highlighted here? The most important thing is that the composition in general draws attention as well. But when taking into account that the model looks absolutely fetching, there's nothing else to do except to appreciate such works in amazement.
Photographer from Cross Land Photography features many beautiful ladies whose skin is always on point. They look fresh, hot and fit. What else is needed? This, obviously results in the popularity of this photography brand. You should also check out their instagram. It's just a gallery of magnificent examples of boudoir photography. One glance and you'll never want to leave that page.
Luke Pearsall is another professional boudoir photographer who prefers to highlight skin in his photos and knows all the perks of such a choice. Just look how stunning it looks? Everything is on point and doesn't look unnatural or "over done".
Mike Tang has something to boast of as well. His photos are amazing and skin retouching is on point. You can't possibly go by his pictures and not notice how gorgeous they are. What is more, this photographer is one of most sought-after ones and his Instagram account is a bomb. You can enjoy all of his stunning works there and appreciate his excellent work.
This photographer definitely knows the drill. Billy Bilacous's semi-nude photo shots look fetching and are extremely mesmerizing. What strikes you the most when you first see them is how perfectly skin retouch is done. Thanks to such photographers it's obvious that thorough and conscientious skin retouching in boudoir photography is a definite must.
Worst Photoshop mistakes one can make in skin retouching online
There should be something said about bad retouching for boudoir photography as well, so that others try to steer clear bad techniques. If you are not experienced enough, well, it's natural to make mistakes. The most important thing is to aspire to get better and better in your niche. However, it's different whan a person does something for years, absolutely consciously and on purpose. One of worst photoshop mistakes is not using the right technique for skin retouching and fo different problematic areas. We have mentioned some of the most frequently used techniques. They should be gleaned since depending on the retouching technique and how appropriate it is for this or that area, you results may differ drastically. Besides, you just waste your efforts and time in such a way. That doesn't do any good.
Heavy handed countering is also considered to be an example of bad retouching. Even when applying ore shadows to a face in order to make it more prominent looking, we should keep in mind, that everything should be a s natural as possible. If it is palpable even to an average person that there was too much Photoshop magic applied, then you definitely have to change things up a bit.
One more of the worst photoshop mistakes is that not everyone uses different frequent frequency layers according to their purposes. That definitely doesn't contribute to the natural look of the picture. It's exceedingly important to choose an appropriate radius for your purposes. The same thing with the texture layer and the stamp tool hardness. Some people can't adopt the hardness that is appropriate for a particular skin area. As a result, skin texture may look weird in some places and it's clear that there was too much of a bad editing.
Besides, it's also deemed to be a mistake to zoom too much when doing dodge&burm. It's better to zoom in to work with tiny details, which can be of no problem especially if you are going for a natural look. Anyway, it's better to stay zoomed out in this case.
Skin retouch online can be tricky, as you can se, and it may take you too much time to do everything perfectly especially when you are not good at it yet. Our retouching company can do everything for you, no need to puzzle your head over sking retouching any longer! We have excellent photo retouching rates and our photo editing team is highly skilled, professional, as well as, friendly. We also indulge in black and white photo editing, provide with portrait retouching services and many others. our amazing photo retouch before after samples prove that we know what we do. Besides, we have reasonable allowable prices which can allow you to forget about retouching photos on your own from now on!
Like and share the post
You are welcome to rate this post
The post's average rating:
---