Famous Vogue photographers from 1892 to 2017
Famous Vogue photographers are talented photographers from around the world who create fashion photos for this magazine and are trendsetters in their genre. All these masters have their chic digital retouching portfolio and their names and photos sound familiar everyone involved in the world of photography and fashion. In this article we will talk about them and their works, why Vogue glossy zine is considered the top requested in the field of fashion photography.
A huge role in the development and evolvement of publications about fashion was played by the cult magazine Vogue, which has existed since 1892. At first, it was a public weekly publication for upscale New Yorkers. The first edition of Vogue consisted of only sixteen pages, but this journal attracted its colorful illustrations and quality print.
In this periodical, it was told about the daily life of society, cultural events and fashion. In particular, readers could find in Vogue magazine useful facts about all cultural events and art different exhibitions, as well as see outlines of fashionable costumes.
In the following decades, color photography conquered all pages in Vogue and since the late 50's, the covers of Vogue and the publication itself have acquired that distinctive mannerism that is familiar to modern readers. This is a first-class guide in style with an unforgettable charm and high-quality of images.
Vogue photographers list
Over the past 125 years of history, Vogue has collaborated with a broad audience of photographers and designers, and practically everybody tried to depict some details of the temper of the times in their art pictures, most of them had nailed it. Moreover, some famous magazine photographers changed the canons adopted in fashion photography, created brand-new styles and unexampled trends. Remember the top 10 fashion photographers who contributed not only to the increase in Vogue's popularity, but also to the formation of present fashion photo art.
Edward Steichen
Working in Vogue, Edward Steichen was often criticized by his eminent brothers in trade. Despite this he was only one who truly believed that commercial-grade photographs can come laden with art.
When Edward created photographs for the Vogue journal, he generated his unique manner of studio photoshoot in the flexibility of young models and the absence of inappropriate items. Lots of celebrities posed for Steichen, he became one of the founders of glamour photography.
Toni Frissell
In the 1930s, the photos in Vogue magazine acquired a completely new format. In Vogue there were pictures of girls-models in motion, with flying skirts and hair. It is American woman-photographer originated this light and fresh style, which at a fast clip hit the public.
Her style immediately became iconic and quite idiosyncratic. In contrast to her co-workers, Toni Frissell rarely took pictures in the studio. Alternatively to fashion photography locations, she gave precedence to take photos on plein air, so her images, consistently published in Vogue, were dynamic and fresh.
Irving Penn
This master of camera Irving Penn, born in Plainfield, showed himself in 1943 on the cover of Vogue. Subsequently, thanks to his extraordinary views, he became famous and gain iconic status among famous fashion photographers Vogue of past ages.
The style of this American photographer ideally conveyed female beauty and glamour. Penn gave up on the saturated scenery in favor of fashion shoot with models on a simple white or gray background using one-sided lighting.
Erwin Blumenfeld
This German master began collaborating with the French edition of Vogue in 1937. In his images, the fashion photographer Erwin was literally possessed with the shapeliness of the female body. Blumenfeld after a sort tried to make that the female body was beckoning to the viewer with its mystique.
Erwin Blumenfeld made color and exquisite photographs for Vogue. Photographing the nudity, he often experimented with lighting and background, and also used a wide range of laboratory methods to modify the photo and give it a surreal shade, which today replaced the quality body retouch and computer photo editing.
Norman Parkinson
An outstanding British photographer Norman Parkinson brought freshness, dynamic and true romanticism to the fashion photo. From the rigid formalities of other photographers, he was distinguished by the lightness and elegance that was visible in almost every picture of Parkinson.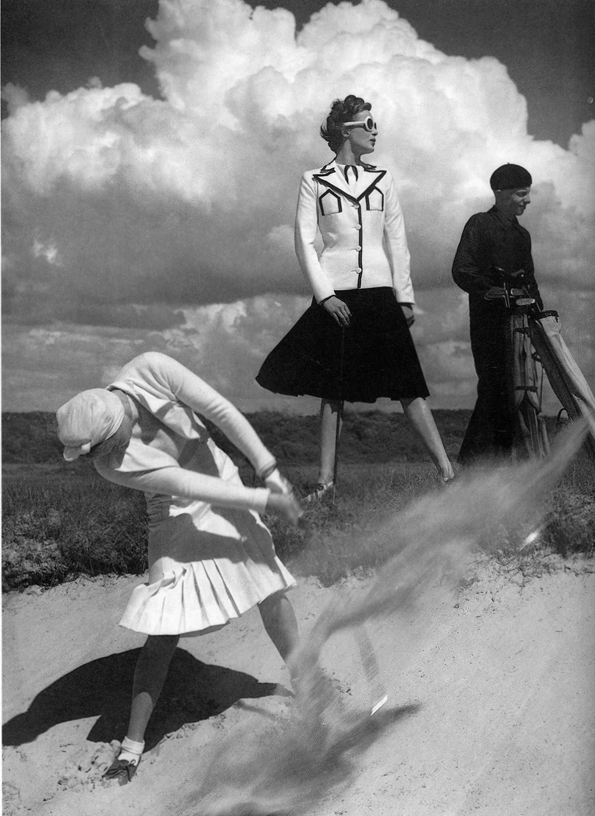 His pictures were devoid of any glamour and treacly sentiments, but they had artistic, soft and lined composition. Models in photos of Parkinson in Vogue are often frankly fooled, they make funny faces, flirt, jump into the river or run after an ostrich. Humor and even self-irony played an important role in the work of the British photographer.
Guy Bourdin
The Vogue magazine photographer Guy Bourdin has collaborated with Vogue for thirty years, contributing in no small measure to the popularity of this magazine around the world.
Working for Vogue, Bourdin in a short time managed to work out his exceptional style. Guy put women in unnatural fashion photography poses, created surreal and absurd images of girls with bright lipstick on their lips and blush on cheekbones. Screaming colors and bright pictures in general became the branded symbols of a French photographer. He paid much attention to lighting for fashion photography, experimenting with fluorescent lights or compositions with fire.
His photographs were constantly discussed, somebody fiercely criticized them, and someone found a genius in them. But Bourdin's work had a huge impact on the world of fashion photography and the subsequent generation of photographers.
Richard Avedon
Next bright page belongs to Richard Avedon. Richard distinguished himself by his portrait photographs, performed in black and white stylistics and became one of the notable portrait fashion photographers.
The original photos of Richard Avedon stood in marked contrast from those that were accepted as the standard in the world of fashion photo art. Performed in black and white, they bribed, above all, by their sincerity, distinctiveness and inner beauty. Richard Avedon has always been able to emancipate his models, to reveal on the photo paper their private world, which together caused certain emotions and feelings in viewers' fantasy.
Helmut Newton
Photographer Helmut Newton is widely regarded a classicist of the 20th century and one of the best fashion photographers of all time. Helmut Newton brought to the fashion photo something completely new is aggressive and straightforward style. It was the time of the "sexual revolution" and Newton constantly shocked the public with pictures of naked female bodies, scandalous portraits of celebrities.
He made his photos constantly on the verge of direct provocation and scandal. Models in the photographs of Helmut Newton do not know shame and literally amaze the viewer with their frank sexuality. In nudity, there is no shadow of embarrassment or fear, women seem to represent a temptation, but they look unattainable.
Newton in high fashion photography for this cult edition created a new image of a modern woman strong, authoritative, self-confident and surrounded by attributes of luxury and prosperity.
Peter Lindbergh
Amongst the famous fashion photographers Vogue, who still successfully collaborates with Vogue, one cannot fail to mention the German photographer and filmmaker Peter Lindbergh.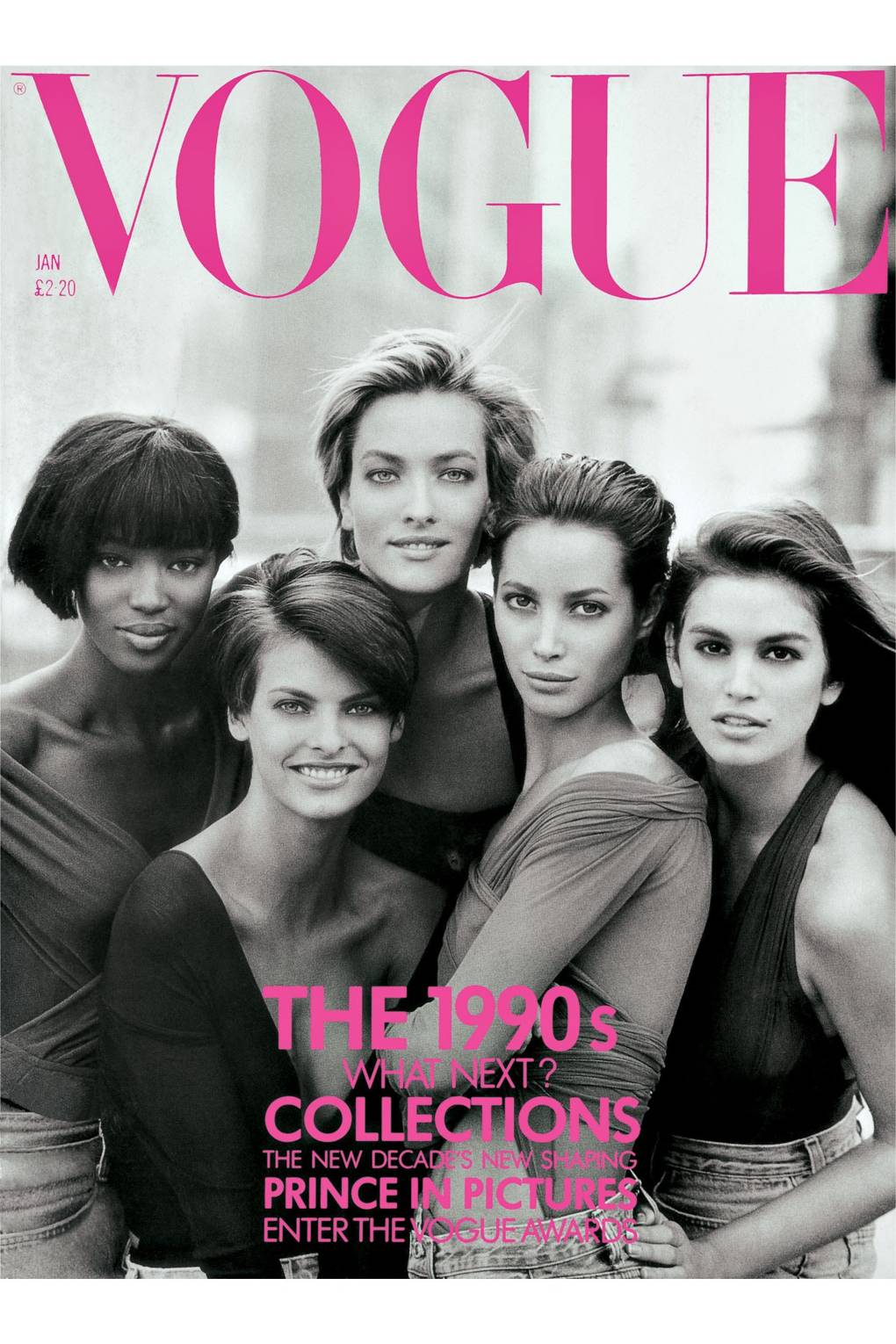 The main distinguishing features of Lindbergh's photographs were always deep emotion, frankness of models and disarming sincerity.
Patrick Demarchelier
The unfading legend of fashion photography Patrick Demarchelier has been on a roll for more than 50 years! This 74-year-old Vogue magazine photographer keeps working actively, and being extremely popular, he receives the largest fees on the market. Master of the aesthetics of a random photo, a magnificent portraitist and a connoisseur of women's hearts, Demarchelier managed to work with a huge number of celebrities, starting with Madonna and Princess Diana and ending with all the top models of modernity.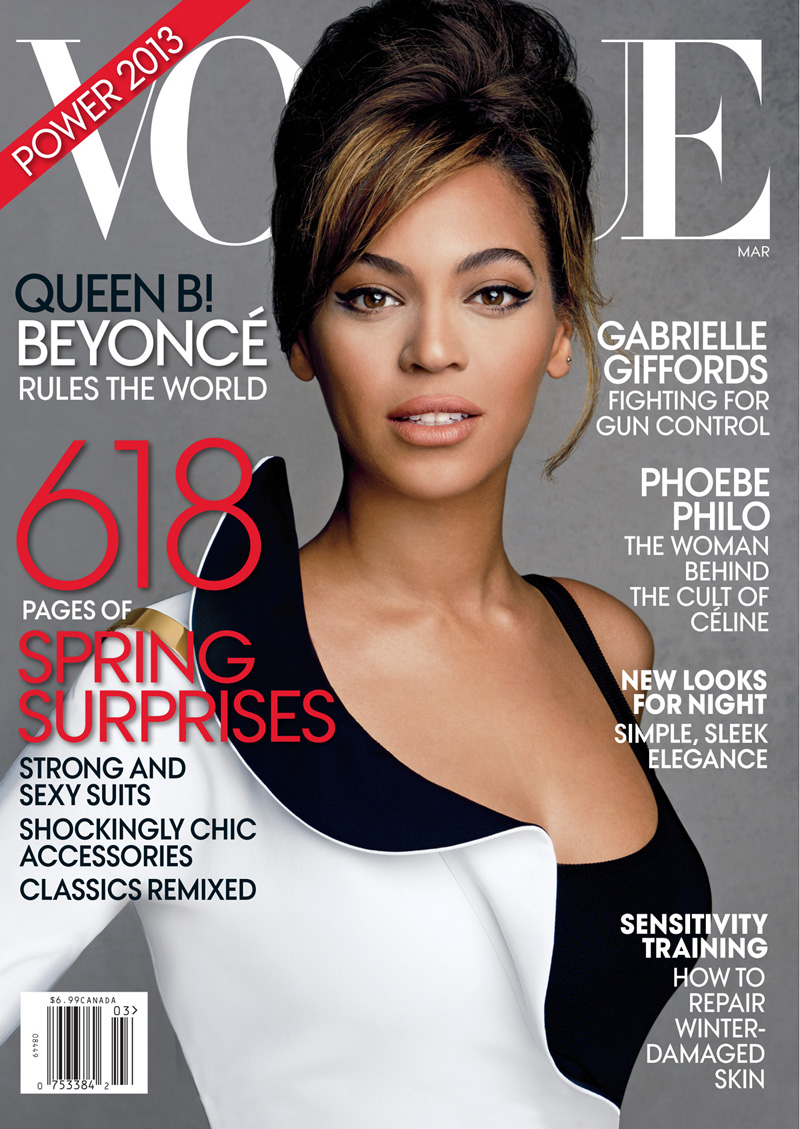 Flossy and unforgettable pictures have already merged into an integral part of Vogue. It is thanks to them that the special style of this fashion edition is being created, which readers of the world like so much. After all, what could be better than a harmonious combination of fashion and art photography?
Vogue photographers 2017
Excellent taste, the ability to create the perfect perspective and set the tone in the fashion industry these items are armed with these most famous fashion photographers, each of which is guided by its own prism of vision of beauty.
For high fashion photoshoot ideas works of fashion photographers of our time with their infinite fame and deserved popularity.
Tim Walker
The British photographer, known for his complex staged almost fantastic pictures. His work regularly appears in Vogue, and the London Museum of Victoria and Albert included them in his permanent exhibition.
Alexi Lubomirski
Alexi stands in the most famous fashion photographers who developed his own recognizable style. At first Lubomirski was more interested in social photography, but soon switched to fashion, where he eventually made a name for himself, photographing for glossy magazines around the world.
Walter Chin
Today Walter is a highly sought-after photographer in the world in fashion and advertising sphere, cooperating with leading publications such as Arena, Elle, Vogue, Glamour, GQ, Harper's & Queen, Sports Illustrated and Vanity Fair.
Ben Toms
Photographer Toms has a masterful digital camera, but he is not afraid to experiment with VHS and sometimes create collages with artists. He's been photographing for Vogue since 2010, but over the past couple of years his style has changed and become recognizable. Perhaps, for soft, powder shades the Chinese Vogue loves Ben, in 2016 he took five editorials for them.
Zoe Ghertner
The style of Zoe Ghertner is defined by minimalism, attention to detail, geometry and light. The master of not only fashion and portrait photography, but also the author of still-life paintings, from which it is difficult to look up from, she takes photos for British Vogue, Céline, Hermès and many others for five years already, and always with natural light.
Fans and lover of photo art certainly took up ideological visualization and themes for photos. Armed with cameras and with increased excitement, try to create for the benefit of art. Perhaps the whole world will be chained to your pictures too.
Vogue photographer banned
American media group Condé Nast, which publishes the magazines GQ, The New Yorker, Vanity Fair and Vogue, refused to collaborate with one of the famous Vogue photographers Terry Richardson. The reason was accusations of sexual advances of Richardson to models. These blames appeared from time to time, but at that point the contract was broken.
Throughout the fashion photography history there have been scandals about extravagant photos, models and photographers depicted on them, with some famous frames you can find here "Controversial fashion photography surprise for everyone".
Although a few years ago, American Vogue and some brands like H&M and Target stopped collaborating with Richardson, until recently it had little effect on his work. In May 2016, Richardson photographed Bella Hadid for the Korean cover of W zine, and this August he prepared an editorial photoshoot for the Parisian Vogue.
Terry Richardson is known for his collaboration with famous models and show business figures. In many works of the photographer there is a sexual overtone, probably, that's why it is difficult to stay within the framework of decency of fashion art photography.
Vogue photographers salary
According to some sources, Vogue magazine pays more than 50 thousand dollars to its own photographer for a series of thematic images throughout the year.
Particular photographers who do not sign an exclusive or semi-exclusive contract with Vogue, then their fashion photographers salary consists of several types of income. They can work in parallel with other publications and clients, someone can have time to work on an advertising campaign or a new lookbook of some other brand or magazine, and someone can show their skills during street fashion photography. In such cases, editions can separately buy images for which they can pay no more than $500.
Beginning photographers can work at all for free, if only in their portfolio there is a cherished line of cooperation with a well-known magazine. Having reached a certain level of skill and fame, famous magazine photographers can earn between $1,000 and $50,000 per day photographing for designers and advertising.
How to become a Vogue photographer
Every photographer wants to become famous and get into the list of top fashion photographers. If you already have certain skills, here are five universal rules that should help young photographers to get into the glossy magazine and start a fashion photography career.
1. Want to take photos in Vogue be within call
You should always be in this social circuit, make friends and attend all important events.
2. Prepare the portfolio correctly
Before you go to the magazine, you need to open its fresh issue or better several editions. Appreciate the work of the presented photographers, see what's in the trend and choose 10 of your best photos with interesting models and highly accomplished skin retouching online, which you can show at the interview.
3. One picture for the magazine does not mean anything
First of all, personal contact is important, so that your cooperation does not stop at one single photoshoot. Improve your photo technique skills, visit forums, fashion photography courses and hammer away at your portfolio. The post "How to choose the best fashion photographer school" will direct you how increase your chances of getting some kind of fashion photography jobs for your career start.
4. Find contact with the right people
There are three people in the editorial office, on which it depends, whether you have an order or not. These are photo editor, art director and fashion-director. Also, do not forget about connections and friendship with other influential fashion figures in the sphere and other famous Vogue photographers.
5. Draw attention to yourself
It will be essential to constantly catch the attention to yourself in some way. Maintain your fashion photography blog, actively manage pages in social networks, send photos to competitions, make calls or just work perfectly to get noticed by the representatives of this publishing house.
The Vogue magazine has already become the most prestigious fashion edition, a kind of standard of style, taste and beauty. This journal combines practical advice and recommendations with excellent art of any types of fashion photography. Currently, Vogue reflects the world of fashion; it is able to change it in accordance with the requirements of modern women, which also finds a mapping in the lens of famous fashion photographers Vogue.
Live your fashion photo shoot ideas and our specialists will take care of high-quality retouching, which by pleasant photo retouching rates will perform all the editing and you will have more time for perfection and creativity.
Like and share the post
You are welcome to rate this post
The post's average rating:
---