Lifestyle fashion photography trends in 2018
Lifestyle fashion photography is a genre of photography, the purpose of which is to capture candid, unrehearsed moments of a model's real life, adding an artistic twist to it by means of photo retouching in Photoshop or particular camera settings.
Lifestyle fashion photography became a trend in the digital photography market pretty quickly. 2017 was named the year of naturalness in photographic world. It reveals a certain story from a person's life and brings out its true colors. This photography genre is about capturing spontaneous moments, which means that it is interconnected with a number of other photographic genres as: wedding, documentary, photojournalism, landscape, portraiture, sport, street, wildlife photography. Each of them convey the essence of fashion lifestyle photography in their own and unique way.
But this article is going to deal with the lifestyle photography in fashion industry.
Fashion lifestyle photography trends for 2018
Photography industry trends are being changed everyday, and they seem to be impossible to follow. Fashion trends in photography of magazines, fashion blogs, advertisement play a very important role.
Keeping up with the latest tendencies is crucial for all fashion lifestyle photographers, as they have to look at least one season ahead when taking pictures. Ignoring all 2018 fashion trends will negatively affect photographers' market value. Why is this genre so important? People have always been interested in fashion, following all the trends. They read top fashion magazines, fashion and lifestyle blogs or watch TV advertisements.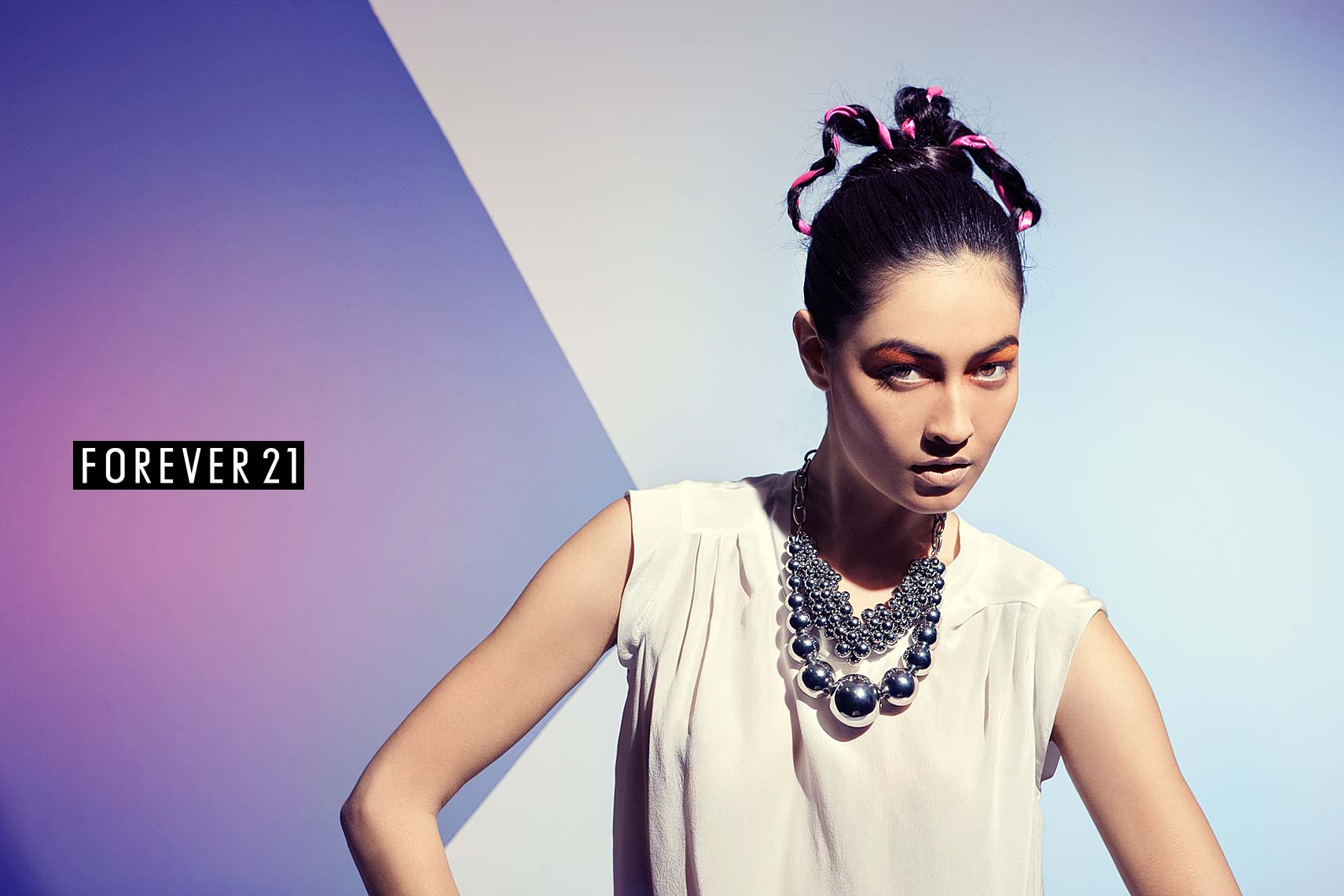 This photo genre influences other photographic genres interconnected with it.
So, we have compiled a list of the commercial lifestyle photography tendencies that will be prevalent in 2018 to help you keep up and stay relevant. Try to study and understand them, adapt them to your work and they will develop your business in no time.
Rosy, Peachy And Golden
Neutral tones are out of fashion, but a color grading is in! Many well-known brands start including rosy, peachy and golden colors into their photo retouching. It becomes evident that it's not a one time thing, but a trend that is gaining popularity among fashion experts. When you look at these images and their delicate toning, you can't help but think about their resemblance with oil paintings, which we are used to see in art galleries. It's a great and outstanding fusion of art and fashion.
Skin retouching online can also help you achieve this effect. Open any kind of fashion magazine and you will definitely find a bunch of examples of this trend. Therefore, if you are interested in attracting affluent clients, it will be smart to use rosy, peachy and golden colors in your color grading.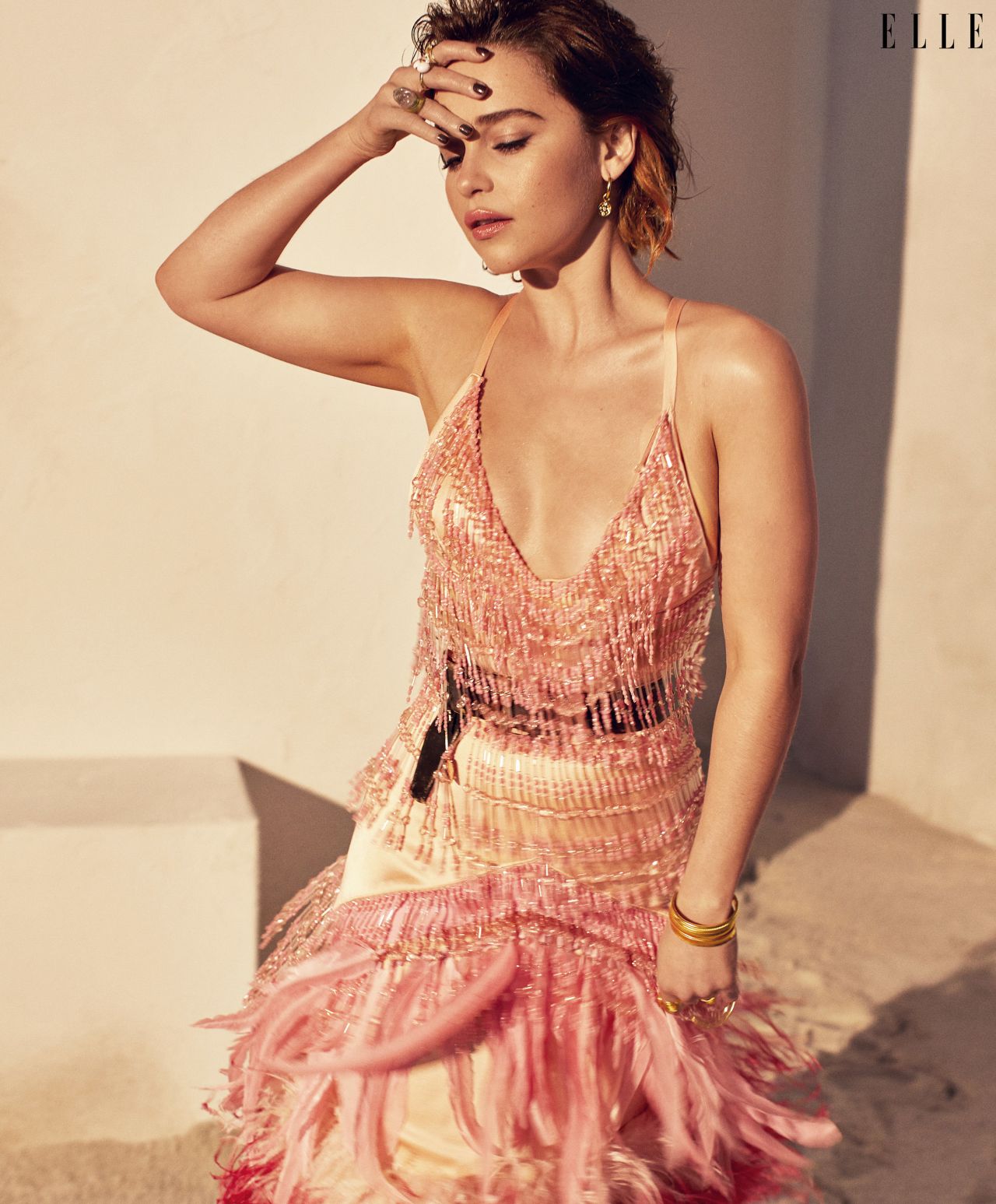 Moody Lighting
The meaning of good lighting on photos is indisputable. The lighting has always been a major factor in photography, and according to 2018 fashion trends even more attention should be paid to it. Muted light that gives an impression of mystery and creates a melancholic feel is definitely popular in the fashion photography industry. If you look through a lifestyle fashion magazine, you will find a lot of examples of moody lightning.
Try to stay away from harsh lights and shadows - they are not favored in this season. Breaking the ground rules of photography will not work as well. The lighting is a powerful tool that should be used to its full advantage. Don't hesitate to experiment with moody lighting in your projects and photo sessions. It will bring ineffable quality to your body of work. If you can't do it by yourself, download free moody Lightroom presets.
Darker Midtones
Much attention is placed on midtones and overall ability to manipulate the histogram settings. This trend cooperates with the previously mentioned one. Midtones can have a drastic impact on any image. Photography industry trends underscore the importance of incorporating darker midtones into your pictures.
The images are more visually appealing and pleasing to the eye with darker toning. Next time you adjust your histogram, keep that in mind! Integrating darker midtones into you photos is an invaluable contribution into the quality of your image retouching.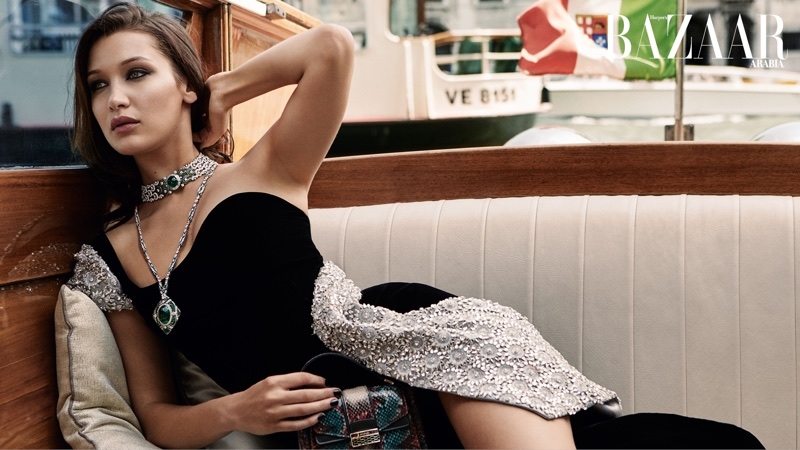 Mixed Media
Recently, videos have really been on the rise. They are dominating the entire industry and flooding the whole world, social media played a big part in that. It reconfigured the notion of photography as we know it. Now, more and more major lifestyle fashion brands start to follow this tendency and try to integrate them into fashion lifestyle photography. Still and motion photography is a big hit.
It produces the effect similar to stop motion and in combination with impressive photographs, it produces an outstanding outcome. Still and motion can help you tell the models' stories in a compelling way. It's definitely an unexplored and relatively recent trick yet. Take advantage of it before it becomes old-fashioned.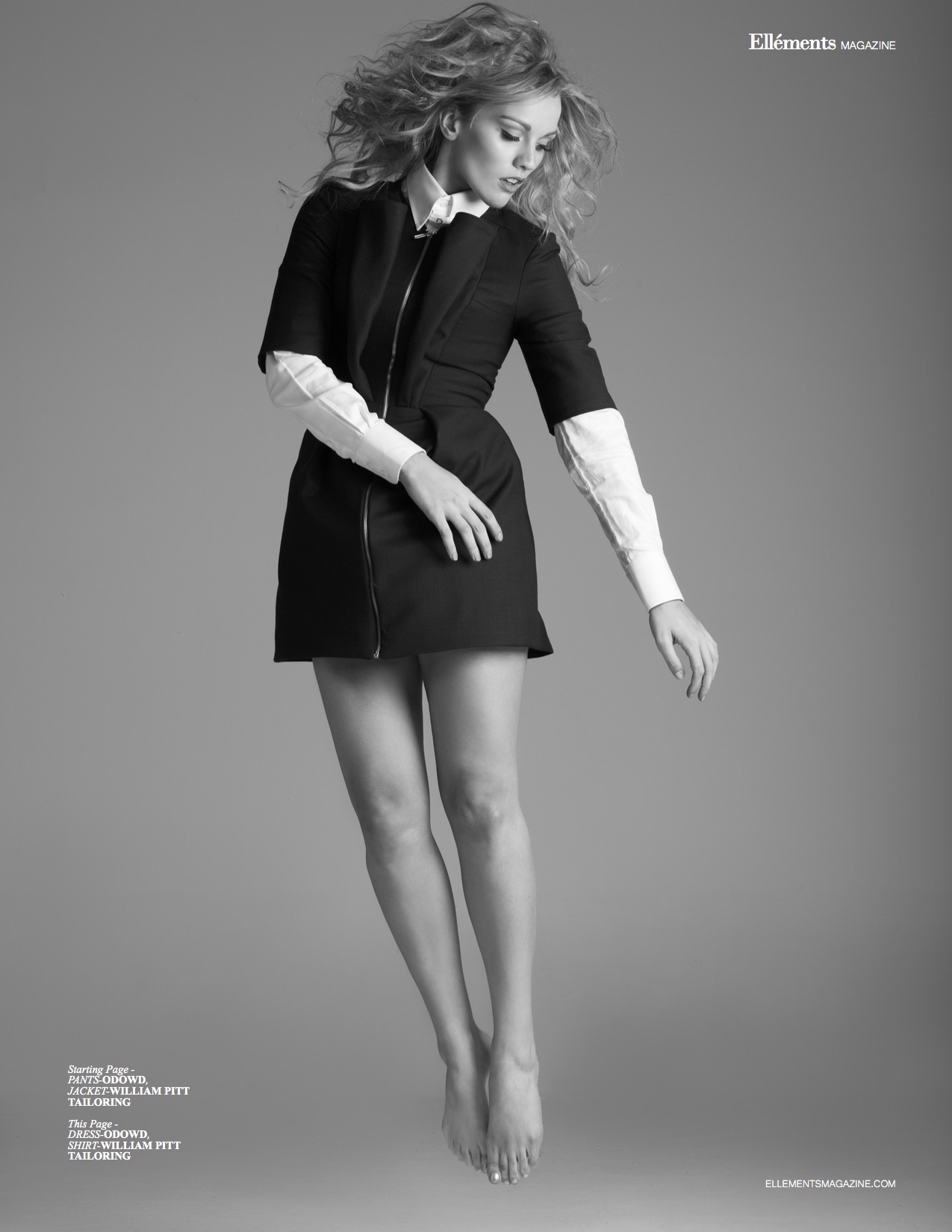 The quicker you start taking advantage of it, the more professional and advanced your photography will be. This is a very powerful marketing tool too. This trend will bring a massive commercial attention to your work.
Natural look
Photography industry trends keep demanding authenticity. This trend refers to a brand-new and inclusive society.
People want to see something they can relate to, somethings that feels true. Out of all the 2018 fashion trends making natural retouching is central. People want to look at magazine covers and see someone who looks like they do. That's why, more plus-size women are featured in the leading publications nowadays.
Even the most glossy magazines start following this tendency. Every body-modification in Photoshop editing can be met with backlash. If you want to integrate this tendency into your work and are looking for some ideas - check out the article " Plus Size Photoshoot Ideas - Beauty In Shapes"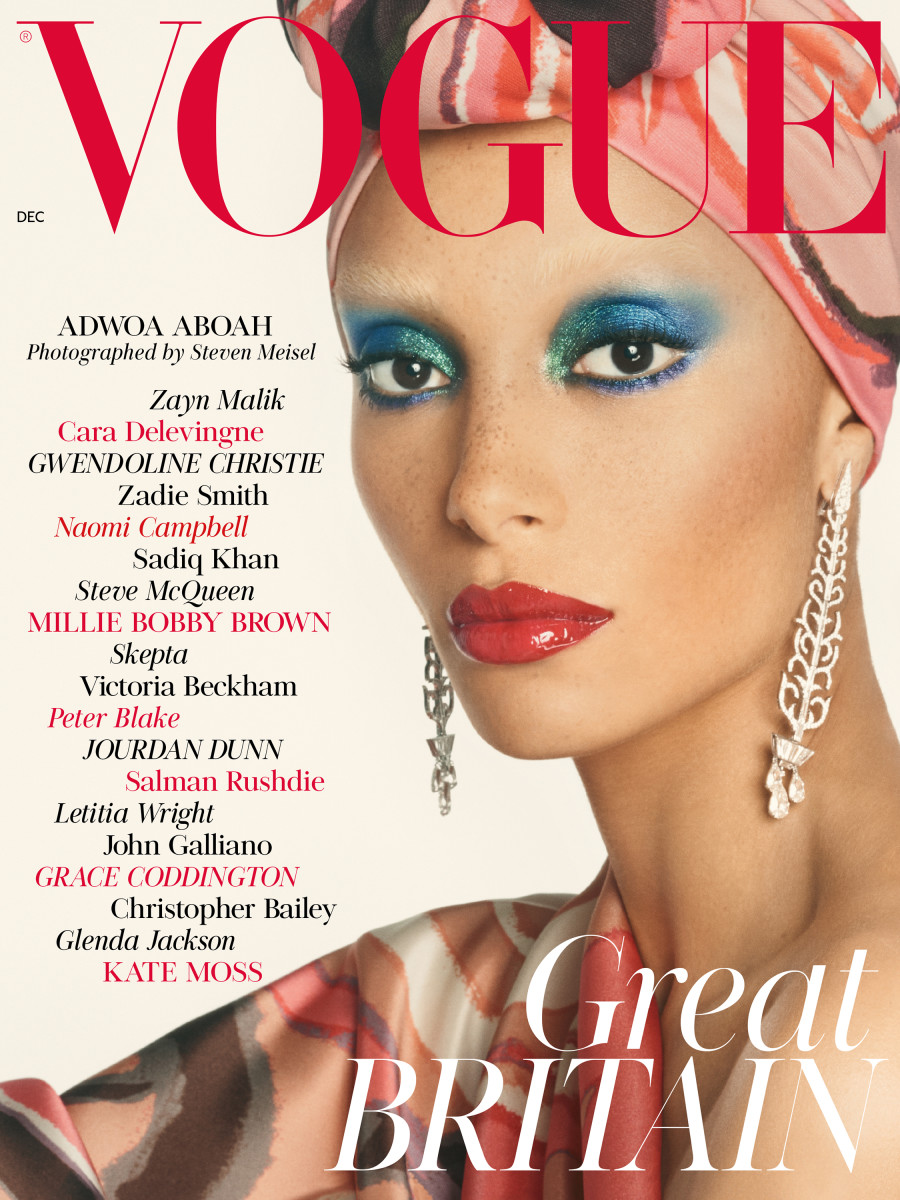 In the nearest future, these trends will exist, so it's a smart choice to follow them. We recommend you following these tendencies and use them in your own benefit.
Flexible photographers capable of keeping up with trends will always stay on the top of the photography industry.
Fashion lifestyle photographers' names you should know
If you want to become a fashion photographer, you should know the fashion lifestyle photographers market well. You mustn't copyright their works, just get inspired. We have already made the list of the best fashion lifestyle photographers to save your time. This list includes some of the most famous photographers in this genre. Their hard work and creative ideas made them very popular in this industry.
Where are they from? What kinds of fashion photography are they good at? Do they follow lifestyle, fashion or wedding photography trends? Let us find out.
1. Dirk Franke
He is one of the best Miami lifestyle photographers. He is famous for his advertising, fashion and commercial photography. Dirk Franke is a prime example of a person, who incorporates mixed media into his workflow. As you can see, it works rather well for him. His work instantly stands out and amazes the clients.
2. Silver Moon Photography
This is a pseudonym for Mary Larsen, who comes from San Antonio, Texas and is one of the most in-demand fashion lifestyle photographers. She is known for her maternity and newborn photography as well as portraiture. In addition, she's an amazing headshot photographer too. Silver Moon Photography creates breathtaking shots. Besides, she incorporates the "Natural retouching" trend mentioned earlier and claims that everyone is beautiful in the world.
3. Eric Chan Photography
He is a Hong Kong-based photographer. He specializes in portraiture and wedding photography. Following wedding photography trends helps him create timeless wedding photography and stay relevant in such a competitive market. Eric Chan Photography is unique and thrilling. He is a professional at telling stories through his photographs. His photo session and projects are extravagant and make the audience think about life.
4. Adam Angelides
This man is one of the top fashion lifestyle photographers from London, but he is open to travelling in order to find inspiration and new subjects. He is known for his commercial photography. Adam has also been involved into prestigious and successful campaigns. The infusion of realism into his photography really makes it outstanding.
5. Guillaume Gaudet
He came from France but is currently working in New York. He specializes in commercial, travel, food photography and fashion lifestyle photography. Gaudet's list of clients is quite impressive - he has worked with some of the biggest clients as: Google, Sephora, L'Express Magazine, Inside Out magazine, Gotham magazine and many others. Taking photos for magazines is a necessary experience for each beginning fashion photographer. If you are interested in the behind the scenes photo session - check out the article "Behind the scenes photography for fashion magazines".
6. Matthew Sperzel
He is an internationally famous photographer, who takes commissions in LA, Tokyo and London. Matthew is known for his and lifestyle fashion photography. His interests also include cinematography, which means that he also follows the "Mixed Media" trend. Matthew's works have been published in major fashion outlets.
7. Sarah Kehoe
This beautiful woman is a Brooklyn-based photographer, who also works in Los Angeles. Besides the lifestyle fashion photography, her range of interests includes beauty, male and fitness photography. Her works are very elegant and romantic. Moreover, Sarah is a director too. She proves that being inflexible is an integral part of photography industry.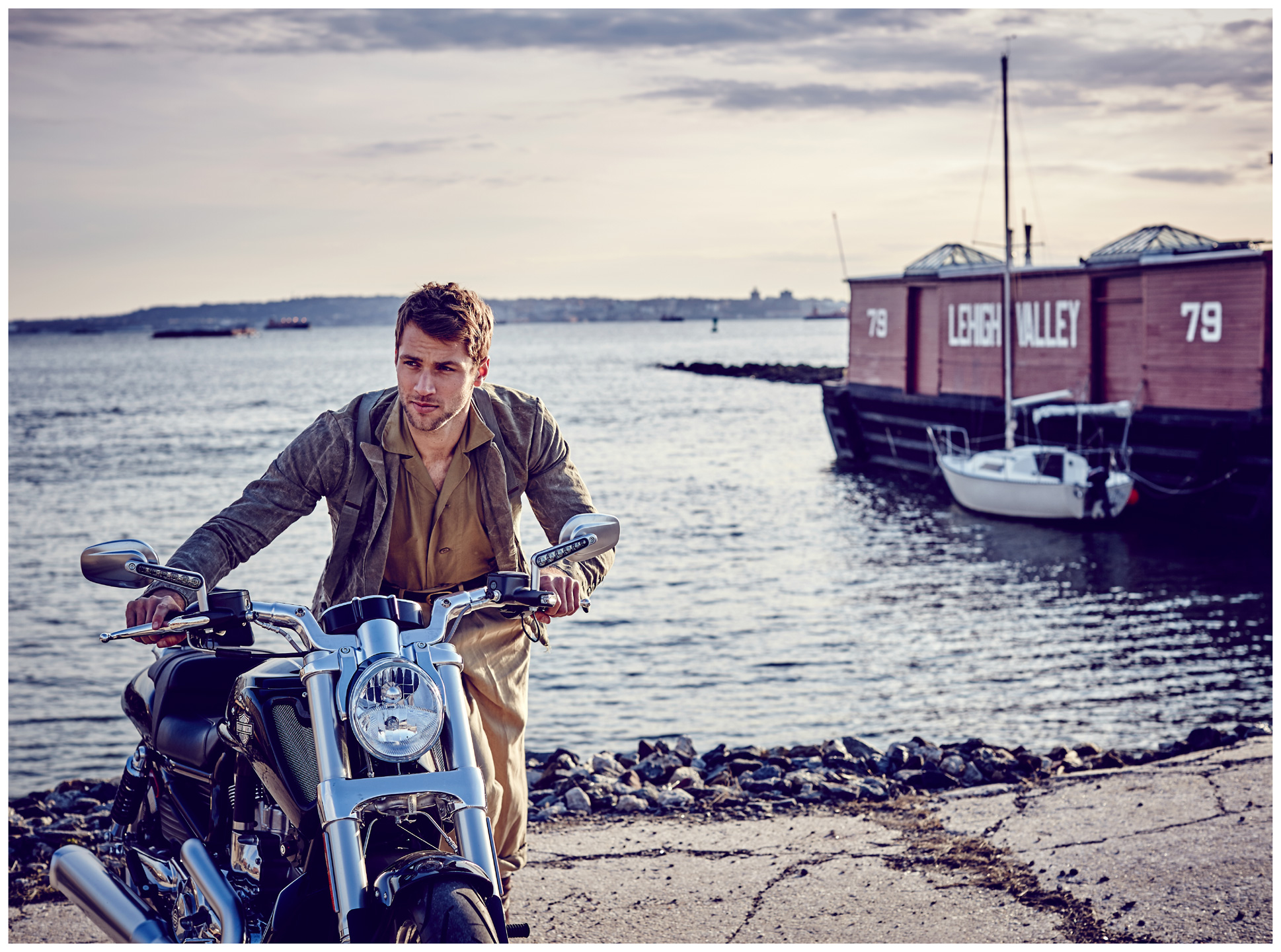 8. Alexa Singer
She is a talented South African photographer, who also travels to Europe for commissions. She is known for her work in advertising and fashion industry. She reflects people's beauty in photographs like no one else. She has been featured in Vogue (the most popular fashion lifestyle mag) 16 times!
All these portfolios are very beautiful and professional. Besides, these photographers are a great example of how important is to follow lifestyle, fashion, wedding photography trends or any other tendencies the industry offers. Follow the earlier mentioned tendencies and it will eventually pay off!
Like and share the post
You are welcome to rate this post
The post's average rating:
---