Recreated Playboy magazine covers
The magazines contain interesting and critical information. They entertain and educate the readers. A few decades ago, there were various magazines, which told the readers latest news, amused them and broaden their minds. Today instead of paper magazines, we have online magazines. However, the paper magazines can't be replaced by digital variants. They can't take a message to people in that way to be fully taken. Like most other media, magazines include essential information of some period. There are different kinds of information, depending on the types of the magazine. The magazine editors have more time to process the information and write a newsworthy article.
They have better opportunity to bring the event into focus and interpret their meaning. Magazines publish the week's important headlines and comprise the worthiest data. Magazines are a kind of mass media between newspapers and books. Unlike books and newspapers, magazines have colorful images on every page. What is more, magazines comprise both weekly news and novels or stories. Every person has own preferences and interests. Consequently, all magazines are divided into interest groups as gardening, modeling, photography, traveling or building fans. You the range of thematic magazines is wider. In the particular thematic magazine, the reader can find tips, latest news, interest facts and opinion sharing. In times when there wasn't the Internet, the magazine substituted the main source of information. Some of the magazines have a long history and exist from the past century till present day.
Today we want to focus your attention on the men's interest magazines. The men's magazines deal with health tips, fitness, fashion and lifestyle. Of course, there are many online blogs and tutorials on the Internet. The magazines are still popular today. When you want just to relax and drink a cup of tea, you would prefer physical, print magazine rather than a tablet. There various men's interest magazines in the world. Each of them has hundreds or even millions of followers. The famous men's magazines are Maxim, Esquire, Men's Vogue, Men's Fitness, Men's Journal and Playboy. These magazines consist of decent reviews of music, movies, and video games, health care tips, scantily-clad women, intelligent content, articles of cars, sports, science, cooking etc. Every man has a wide choice and follows the magazine, which corresponds his interests. The men's interest magazines greatly differ from the other types of magazines. There are cars, half-naked women, and specific topics. Do you know which men's magazine the most popular? The well-known Playboy, which draws attention millions of men. Watch the video about the history of this well-loved men's magazine and you will know how looked the first edition and how passages from the novel "Fahrenheit 451" by Ray Bradbury published in the issues.
Playboy is lifestyle and entertainment magazine for men. The magazine played a significant role in the revolution. At first, Playboy appeared in the USA and became popular worldwide. The magazine was published around the world, taking into consideration the specificity of the region. A long history of Playboy proves that the content of the magazine grabs the attention of men and the article inside tell interesting information. The magazine includes the interview with well-known people from fashion, cinema, and political areas. Moreover, a big number of celebrities adorned the Playboy covers over the years. It made them more popular and more fans started to follow them. The images of famous actors, singers, sportsmen, and TV-stars were posted for Playboy over years.
The magazine Playboy has been published since 1953. It is more than fifty years. Many of girls, who appeared on the Playboy cover, became older and their appearance changed greatly or even some of them passed away. With the years, the figure and appearance changed. Not only physically, but also mentally the human always change. One day we will sit, look back and recall the past period of life. Girls like to recall their appealing appearance in youth. It is very interesting to see how to change a human twenty or thirty years of life. Is she still good-looking and seems to be younger? Or wrinkles become visible on the face? Anyway, these questions concern the people you are interested in. We think that the Playboy fans are curious to see the appetence changing of Playboy playmates. Those girls, who look at men from the shop counter decades ago, today will surprise you being in the same manner.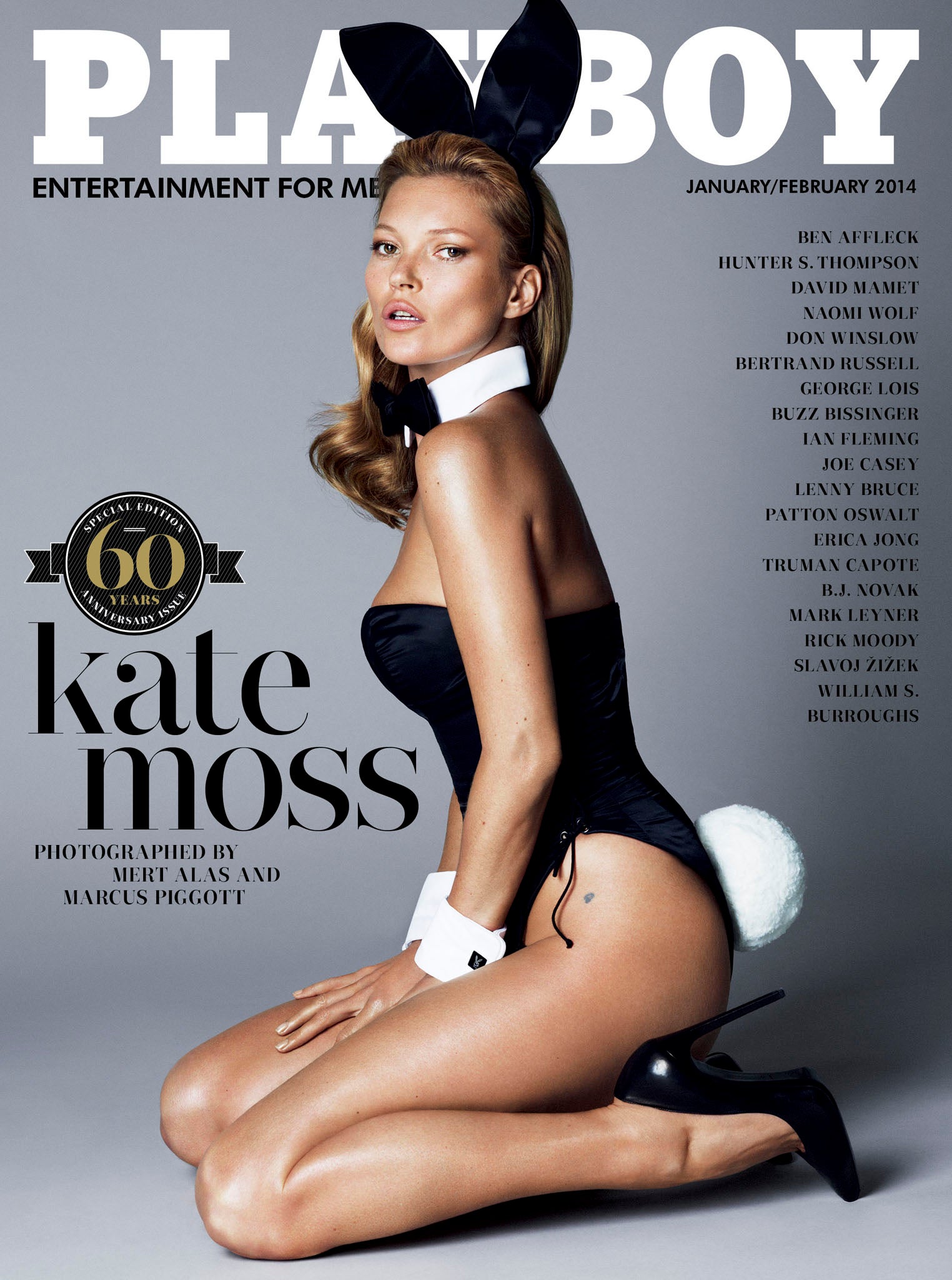 The popular magazine Playboy just traveled back in time to retake a few iconic cover depicting Playboy playmates. The idea of reshooting came to Cooper Hefner mind and Rick Kogan supported it. Hefner told Kogan the idea of reconnecting with former ladies and reproducing the natural Playboy magazine covers just appeared in his head at a second at a meeting. He wanted to honor Playboy playmates, who kept in touch with them over the years. They shot some of them in Los Angeles. What is more, some of Playboy playmate told the stories about Hefner from his childhood. They remember this little boy. The poses of the girls, which are on minds even today, again become alive. There is a point that the nude image is captured in such way that raises curiosity and leaves it in mind forever. Being a chief creative officer Cooper Hefner presented his mother a gift for Mother's Day in the way of reshooting Playboy magazine covers. In the spirit of celebrating, women, who surprise men from the magazine cover a few decades ago, agreed to show their beauty again. The Playboy playmates wanted to show that they are still attractive, as twenty years ago. Time goes by and the girls still have that charm and appealing look. If you are really interested in the fantastic recreating Playboy magazine covers and want to observe all these changing as quickly as you can, read further and you will find more information about the process of recreating and see the result of it. Seven Playboy playmates agreed to be taken and appear on Playboy cover. So, let's see these recreations.
1. Kimberly Conrad Hefner
Kimberly is a model and actress from America. Conrad was a second wife of the Playboy founder – Hugh Hefner. Their marriage gave birth to two children. One of the children is Cooper Hefner. It was his idea initially to recreate iconic Playboy covers. His mother agrees at once. Conrad is a prospective woman with very attractive appearance. Even after almost thirty years after her first photo on Playboy cover, she is still good-looking. Kimberly was a playmate of the 1989 and January Playmate 1988.
The recreated Playboy cover with Conrad dates back to the 1988 year. Without any body retouch, there are no wrinkles on the face and skin is healthy and bright. To compare two photos, on the first Kimberly is 26 years old and on the recreated one she is 54.
2. Renee Tension
Renee is a girl of modeling and film industries in America. She is well-known because she was the first African-American playmate in 1990. She worked with Playboy for many years and achieved big success. Before, in November 1989 issue Renee appeared as the Playmate of the month. It brought glory to her career. The Playboy cover dates back to 1990, the peak of Renee popularity.
The tension was 22 years old at that moment, and today she is 49. She is as attractive as 20 years ago. The same bright smile and face features. Don't think that on the second photo her appearance was improved by retouching techniques. However, the photo almost was not undergone skin retouching online.
3. Lisa Matthews
When we talk about Lisa Matthews, we modeling and film industries come to our mind. This woman has a Canadian origin. Lisa was a playmate of the year 1991 and the cover of this Playboy issue was recreated. She was billed as the "all-American girl". Besides she became April Playmate 1990.
Lisa preserves her beauty very carefully. There are almost no wrinkles and other defects on her skin. The same slim figure and broad smile with white teeth. Her blond hair didn't change over the years. It seems Lisa is the same inside – young and beautiful. Lisa was 22 years old when she was first taken for Playboy magazine and now she is 48.
4. Candace Collins
Candace works in modeling and film industries in America. She is one of the oldest models of Playboy. Candace was Playboy Playmate in December 1979. The candid photo appeared nine times on Playboy covers. The issue of February 1980, iconic "eyes" cover was a cover of the year. Moreover, she was a member of Playboy Bunny Club. From the list of Top 7 recreated Playboy covers, the cover with he is the oldest one.
The Playboy cover of December 1979 was shot when Candace was 22 years old and today she is 60. Can't you imagine 60 years old women on Playboy cover? Just look below. Even in such late age, Candace agrees to represent her body shapes again.
5. Cathy St. George
Lovely, buxom and slender blond model, actress and makeup artist Cathy astonished the world with the photo on Playboy cover. At first, she worked as makeup artist for "Playboy", and then started to appear on the cover herself. She became a Playmate of the Month in the August 1982.
Her centerfold was photographed by Ken Marcus. She took part in films and TV shows. Cathy is cute even today as well as in the past. She can boast body shapes even in her 63 years. The same eyes look at you from the both photos and the smile cheers up. The years rolled by and the women's charm is alive at any age.
6. Charlotte Kemp Muhl
Before becoming part of Playboy, Charlotte was a good swimmer. Besides Playboy, Charlotte appeared in Cosmopolitan and Vogue. The December issue of Playboy in 1982 brings popularity to this red-haired girl.
Hot gaze and deep decollete took attention millions of men. The red color of lipstick and nail polish make the icon more passionate. When we look at the photo of Charlotte after many years, we notice that she became even better than ever. Her charm reeks from the Playboy cover.
7. Monique St. Pierre
The last Playboy playmate, who agreed to appear on the magazine cover in her sixties, is Monique St. Pierre. This well-known model and actress have appealing look. At first, Pierre became a Playmate of November issue of Playboy in 1978. Monique was a playmate of the year 1979.
It was a big success for her. Monique is an elegant woman. The Playboy cover issued in June 1979 depicts how attractive Pierre was. Long dress with Playboy symbol and millions of diamonds decorated it make Monique look eye-candy. At the moment of shooting she was 26 years old and today she is 63.
These seven Playboy magazine covers prove the popularity of this magazine among men. The women, who were covers' stars thirty years ago, agree to show their body shapes today. It is no matter how old the women are, her charm is timeless. Any girl can be hot at any age. According to the Hugh Hefner words, if you become a playmate once, you are always a playmate. All these women are popular models, actresses, and even makeup artists. The digital retouching portfolio is an integral part of the playmates in their youth and throughout their life. If you are interested in becoming a model and you have perspective, the tips in the article Fashion models will be useful for you. It was a great idea to recreate the Playboy covers with popular playmates on them. It is really interesting to observe the changes and differences on the photos taken after thirty years. Especially it is two times more interesting when they are photos of famous people and favorites. The fans of Kimberly Hefner, Renee Tension, Lisa Matthews and Candace Collins are very surprised to see these recreated cover of their favorite magazine. Today these models are sixties years old and the age didn't prevent their plans. You are only as old as you feel. To know more about the right way of elderly photo shooting read the article Elderly photography. Women are a beautiful creature and she can emphasize the beauty at any age. The photo is the best way show the world how beautiful you are. Don't miss the chance if you have ambitions in the modeling business. It is no matter how old woman is, she can be perfect at any age. Take the best poses of you and astonish the other.
How to make the modeling photo portfolio more eye-candy?
Every model has to create an own portfolio with photographs emphasized the best sides starting her career. Various poses help to take uncommon photos. Unusual poses and manner of photo shooting create candid shots. A professional photographer takes the photos, help with pose ideas and helps to make them extraordinary. The model always has a portfolio with nude photos. There are different boudoir and pinup images. The idea of such images is to show body shapes clearly. The model should look perfect anyway. The portfolio creates an impression on the employer. The professional photographer and unusual poses are two steps to creating modeling portfolio. What next? A more candid look to your photos will make photo editing services.
We are ready to busy ourselves with your images and improve them. Our skillful photo editors find an individual approach to every client and complete work properly. Before sending your images think over the style of retouching or our photo editors retouch the images based on own preferences. To pass your images in hands of professionals is the third step to the perfect portfolio. Our photo retouchers have a big experience in this field. Millions of people have been already satisfied with our work. Moreover, our photo retouching rates are not expensive, depending on the complexity of photo. Your photos will be improved as quickly as you need. We think you get success with images edited by our photo editors, as all our clients before. No matter how complex your preferences are, we will do work properly. Send you photos to us and you will become more successful.
Like and share the post
You are welcome to rate this post
The post's average rating:
---