Looking for the best photo editing forum for you?
The boudoir photo shoot is beyond the photography; it is a quaint therapy aimed at accepting oneself, your body, and joy from its lines. The photographer sees you with pure, sincere eyes, conveys your real beauty, which is inherent only to you, and in everyday life we forget about it and do not notice it. For that very reason you need to understand what a fuss-free atmosphere should reign during photo session, as in this video, "Marilyn Lou Boudoir Behind the Scenes".
As a result, you do not just see yourself beautiful in the photo, you still have a weighty proof of your uniqueness these are pictures to which you can return at any time. If this occurs very much relies upon the photographer and his skills boudoir Photoshop. So come down to the point with all seriousness.
Commonly, the boudoir photo session takes place in a rented photostudio, it is selected in advance on the basis of the future look and mood of the heroine or hero. Previously, the photographer with the model discusses in detail the shots, style and some images in which the future model sees herself, here the photographer can advise something, assist in adaptation of the model. Usually shooting takes about 2 hours, and preliminary preparation of a hairdress and a make-up about an hour.
At the photo session, it is critical for the photographer to create an easy and relaxed atmosphere, chat about everything in the world, and photograph you on the sly, have seeing some movement or emotion, noticing the beautiful light on your bends. It is significant for a photographer to either perform photo retouching or have good acquaintances with acceptable photo retouching rates, because it's shameful to send the unrefined shots to your client. If the woman afraid of undressing on camera, she can take with the stoles, beautiful underwear, and semi-sheer flying fabrics, and bare as much as you feel ready inside. The task of the shooter to take you sensually and atmospheric! For example, as in this video "Boudoir:" The Secret Room " Making of", everything is simple and at ease!
This type of photo session is a success mainly for girls and women. Often on the shooting of the boudoir come married girls who want to please themselves and their spouse. Oftentimes the shooting is a gift on a memorable date wedding anniversary, birthday, surprise. But with each client, you must first discuss everything in advance, show her your portfolio and maybe some inexperienced or screwed-up models will need to help set a pose: both the photographer and every woman will be interested to see our article "How to become a model: Tips, new trends and model poses for photo shoots". The resume of the meeting will photographs in the electronic form, of course, such photos cannot to be without the additional digital boudoir photo editing. After all this you can make a slide video from your pictures, or print them on canvas, make a photo book. Any of these formats makes an impression, pleases and inspires.
Women all over the world spend huge sums of money to amuse themselves and feel the inner and outer beauty. The boudoir photography allows a woman to capture her beauty for life.
Why do we apply boudoir photo editing?
Even at the dawn of the development of photographic art the further photoprocessing played an important role and had a significant influence on the creation of a photographic masterpiece. Many photographers have mastered the art of the editing, which is evident in their photos.
To begin with, we will again discuss the main elements of the photographic treatment. Almost certainly you already understand all this stuff. If you are not completely new in the sphere of photography and already have several successful photo sessions on your account and you are gaining your experience in the art of editing boudoir photos, greater part of the material will be familiar to you in one way or another. Our goal is to cut off all unnecessary information and provide you with the most famous forums from around the world or, for example, introduce you "Best boudoir photographers from Europe". And also show the steps in retouching, which almost every retoucher makes, and those tools that he applies. Your work are not be evaluated only by your customers, but also by third-party viewers, gives a shout out to the professional forums. And this is the most necessary in the work of the master.
There are two ways how you can change photos by photo post processing:
1. Make the photo as realistic as possible.
2. Dramatize the picture, making it unreal.
You can choose one of these two directions or something in between, but make ascertain that you process the photo meaningfully, and not just for the sake of processing. Sometimes people process the image for hours to get the perfect result, and sometimes things can reach perfection within a few minutes.
Who is not the genius of boudoir Photoshop?
Have you ever undertaken a task to master some kind of author's retouching? Now there is a host of free classes, workshops, and streams, etc. And when you watch such a movie tutorial, it looks like the author's pictures are good, i.e. there no questions about his knowledge in the subject or watch similar videos "Black and white boudoir photo editing in photoshop (speed art)", but everything happens too quickly. Or when the author seems to explain everything in steps, everything is clear, but there is no feedback to the author of the video – what should we do then? You will be helped by forums and different communities where people who understand the intricacies of the boudoir photography and the programs in which they perform skin retouching online and add other "special effects", as well as expert in the photo equipment.
And then you start to do, when suddenly nothing happens. More precisely, something turns out, but not quite right. Sometimes not at all. We think the fact is that a master of his degree of retouching in the Photoshop no longer sees difficulties where they are at his level all things are obvious, so that he does not even mention any details in his retouching.
In this regard, there are all kinds of forums where you can ask questions, share your experience, submit your work to approval, etc. On the forums, in addition to newbies, there are professionals who will befriend you and many will be pleased to share their secrets how to edit boudoir photos.
What are the most trending types of editing for boudoir photography?
1. Stylization for the film "The City of Sins" (noir).
2. Peach tinting is an excellent solution for boudoir, tender photo sessions, incl. and boudoir-photo sessions of brides.
3. High-contrast silhouette photo implies body retouch by hand or some kind of its modification, which can be used for "geometric" nude photo sessions.
4. The photos retouch to the clients' own and at his request. What and how you need to retouch, and what not to process.
5. The unusual processing of boudoir Photoshop or Lightroom is one of the approaches to append artistry to a photo. It is discussed with the client individually.
What you can get after watching movie tutorials, guides and visiting forums:
• Actions to automate routine activities (and explain their work inside the video, webinar, or walkthroughs).
• The original photos that were used in the video tutorial, so you can repeat the displayed actions in the case that you do not yet have the material where you can experiment the shown schemes. We described this example in the article "Photoshopped images before and after: you will not believe your eyes".
• Understanding what women or men need, what they want to see themselves in photos.
• Confidence that you know enough retouching.
• Ability to fill up the artistry of photography, understanding how to modify the picture.
• If you arrange paid photo sessions, eventually such retouching will bring you additional incomes and new orders for nude and boudoir-photography, or if you learned how to edit boudoir photos perfectly, then you can take orders from photographers who do not know how to retouch their pictures.
• A structured plan for conducting photo sessions, from preparations to its implementation, the great thing is where to find the inspiration and how to set free the model.
Now let's talk specifically about forums where you can argue and find all the above information:
#1. The site of Digital Photography Review is the largest forums dedicated to digital photography, it has been operating for over 18 years. Everyone can find something on this forum for themselves: there are more than 3 million directions, but mostly the site specializes in discussing photo equipment, as well as photography techniques where all users can share their "goodies". There are also such categories for discussion: black-and-white photograph, astrophotography, documentary photography, as well as the shots of nature, landscapes and travels, as well as subcategories with directions of DIY and other photo experiments, mainly concerning photo equipment.
#2. ThePhotoForum is probably the most popular forum about digital photography, which is visited by both beginners and avid shooters. Almost every online photographer knows about it, participates in various competitions and other thematic forums, and uploads his photos to galleries. The forum numbers more than 200,000 users and about 3 million posts. Since the users discuss tips and diverse themes about the details of the digital photo on this discussion board, there is a world of categories and areas for discussion: from contests on different topics (analog and filmphotography, videos shot on a DSLR cameras and much, much more) to the group of the Foundations and The Business District, in one word – check the forum.
#3. Canon Digital Photography Forums. As you guessed from its name the message board is dedicated to ventilation Canon's photographic equipment, but not only owners of this brand equipment hang here, but also owners of Sony, Nikon, Leica, etc., they all discuss post processing of photographs, share and present their photos; such subjects like discussion nude photography and everything about editing boudoir photos is available only to registered persons. More than 385,000 users visit the forum, about 17 million messages posted and it has nearly 1.6 million different topics and categories.
#4. The Professional Photography Forum is a first-rate forum that has existed since 2009. The platform concentrates on business: here users can upload their professional and business photos, and recommendations for creating a digital retouching portfolio will assist new shooters find work, and there are such sections as marketing and business management. The forum accounts more than 82 thousand messages, and users here are almost 3 thousand, who are looking for something for themselves in 7 thousand threads.
#5. The Photomacrography.Net forum is an ideal place for newcomers and photography enthusiasts. The emphasis is on micro- and macrophotography. It's clear that various photography techniques, special equipment and image galleries are being discussed, but all this is focused mainly on beginners. The site has a total of more than 185 thousand articles and more than 5 thousand registrants.
#6. Forum Digital Grin has a straightforward and easy interface and zillions of relevant posts. The group of operators and moderators support the work of the website and control assorted directions on the website: more than 80 thousand participants discuss the equipment for photo shoots and in what technique they take shots; the forum involves a lot styles of the photography.
#7. Digital Wedding Forum – is the lone spot for the like-minded people who can discuss the filming of the whole wedding ceremony: from shooting the preparations of the bride and groom and tender love-story to the filming of the wedding celebration. Most photographers will share information on the most intimate topics: how to edit boudoir photos and just wedding photos. Unfortunately or fortunately, registration on the site is paid, but you have the good opening to get really valuable advice and constructive criticism about your photos and videos. The basic parts of this platform are sales and marketing, art and shootings, Software, photo session in portraits, boudoir and nude photography style etc.
#8. ThePhotographyCorner.Com is another paid platform (only if you get the premiere membership). Tim L. Walker is the website manager. In general, the forum has generalized themes, among which are i General Photography thread, boards with critique messages and Feedback discussion boards, the forum also offers the opportunity to participate in contests and share photos. The site has 48,000 registrants, and it numbers more than 115,000 topics for discussion.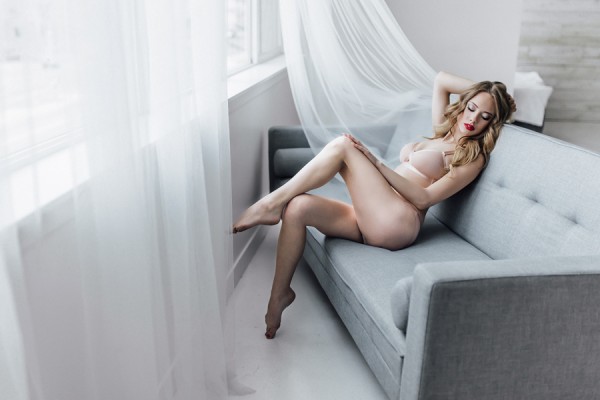 #9. Photography Talk. The message board on which you can talk over anything: what camera do you utilize and which is better (Nikon or Canon, Pentax or Sony), beginner you are or a professional, what style of photography do you like (landscape, black and white, macro, Sports or city type of the photography etc.), there are ranks for image editing and presentations of photography, as well as a subcategory for Freelance Photography. By the way, if you are fond of boudoir-style photography, then this article is just for you "Partnership proposition for professional nude or boudoir photographers". Although the design of the forum needs more work, each photographer can find something useful for himself among thousands of discussions and posts.
#10. Finally the Luminous Landscape Forum. The central direction of this platform is Raw developing and Post Processing, the Printing category, sections of the Equipment and special techniques, Photography Art etc. This is probably one of the most helpful forums for the photo editors; there is a plenty of threads and discussions on photo editing, so photographers and retouchers who are engaged in editing boudoir photos can find a ton of readable recommendations and ideas for themselves. Its subscription charge is only $ 1 a month; it's a ridiculous price for the possibility to join one of the largest discussion forums. The site has about 53 thousand users and rather than 87 thousand topics for discussion.
Boudoir photo editing is the subtile art and requires a masterful approach, so not to make mistakes and not to disappoint customers, be active on the forums. Even professionals have much to discover, because the art of photography does not stand still and your skills need to be constantly improved.
Processing photos, you can perform miracles. But always keep a delicate balance, since the adjusting should help the image, make it more interesting, but not vice versa. And, finally, people should enjoy the photos, especially in the style of the boudoir, and not the processing. Editing a picture is not something that a photographer usually takes pride in.
Like and share the post
You are welcome to rate this post
The post's average rating:
---