30 Valentines Day Photoshoot Ideas
Everybody is looking forward to the Valentine's Day. As a photographer you are trying to prepare unusual and romantic Valentines Day photoshoot ideas for your clients, looking for interesting ideas on Pinterest or Facebook. It is so pleasant and exciting when you spend this holiday with your boyfriend/girlfriend or family. At this time I receive a lot of job offers for romantic photos. Sometimes it is really so difficult to understand which poses, background, props and portrait editing services to choose. To avoid such difficulties I made up a list of 30 Valentines Day photoshoot ideas for your target customers.
10 Valentine photo shoot ideas for couples
1.Experiment with location
To make your romantic photos more incredible and unusual, find new places for your photo session. Go to the outside and use the marvelous beauty of nature for underlining romantic mood of the images. Arrange a picnic on the river bank or go to the forest. Sometimes the location plays the most important role in creating the proper mood.
2. Make use of props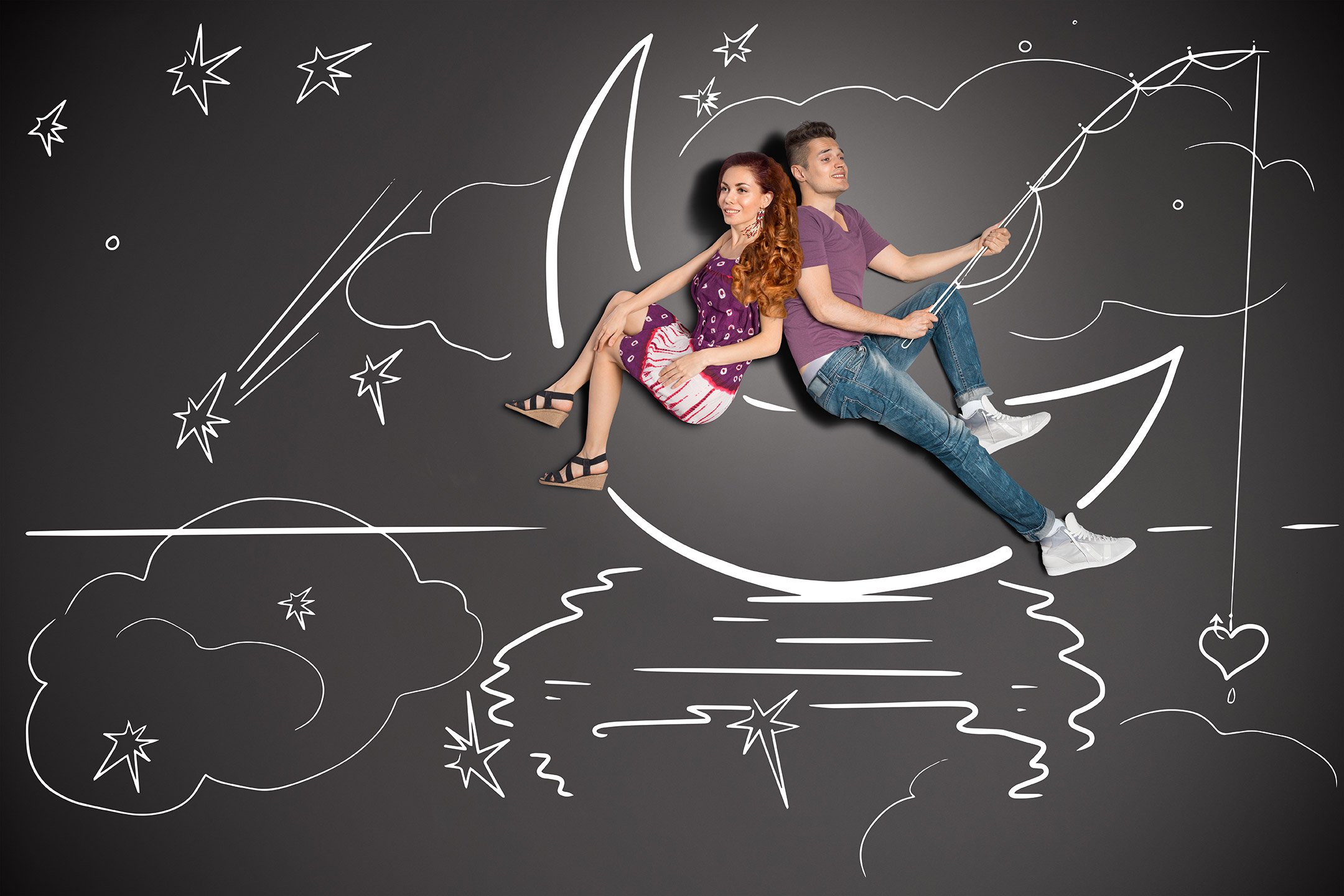 Decorations and some special stuff will help you to make Valentine photo shoot special. It is the best way to emphasize the love theme. Moreover, the Valentine's Day photoshoot props will be very useful for finding new and creative poses.
3. Try various activities during the photo session
If your clients are active people, who are fond of extreme kinds of sport, use the opportunity of making the most unbelievable photos of the beloved couple. For those, who are not ready for this, offer less dangerous types of activities like riding a bike, ice skating or paragliding.
4. Bright colors create romantic couple photo gallery
If you desire to create extremely bright photos, you can make them more colorful with the help of different color combinations. Bomb effect photography is especially popular today. Use it in an open area and you will be very surprised by the cool look of your images.
5. Organize B&W Valentine's Day couple photo shoot
Black and white photos always look romantic and emotional. There are so many stunning black and white boudoir photography ideas, which will impress you. If you are a portrait photographer, you must obligatory try B&W style and do not forget about black and white photo editing, which changes any photo for the better.
6. High End Valentine's Day couple photoshoot
Fashion Valentine's pictures? Why not? Not many people climb up there. That is why your fashion Valentine's Day photos will be unique and win the hearts of your audience. One more variant of creative love photo session is making pictures of romantic couples in love in a public place. Visit library or the subway. Tell your couple not to shy and show their feeling.
7. Candid pictures of romantic couples in love
You know that as a rule, the most beautiful photos are pretty simple. When the models are relaxed and do not shy, the pictures look very natural and sensual. Let the models be silly, laugh, and move as they want. Take candid photos and try to catch the moment because real feelings are not always visible to strangers. It is a very private thing.
8. Make beautiful Valentine's Day photography at night
To use this type of Valentines Day photoshoot ideas you should have good equipment and great night photography skills. Darkness hides all disadvantages and allows you to shoot in the especially intimate atmosphere. There is nobody except the photographer and the couple in love. That is the main benefit of night photo shooting. The lamps of the night streets add more romantic effects to your Valentine's pictures.
9. Do not be afraid of bad weather
If you are going to refuse the photo session because of the rainy or foggy weather, do not do this! The weather can transform a quite typical romantic photo shooting into an outstanding, mysterious love story and add more feelings to the pictures. There is no bad weather to realize great Valentines Day photoshoot ideas.
10. Selfie is a good choice for the Valentine's Day couple photoshoot
If you want to add some funny pictures to your romantic couple photo gallery, think about the selfies. It is pretty easy way of making images. But if we talk about professional Valentine's photo session, the self-pictures will look extremely bright and extraordinary.
10 romantic photo shoot poses you should know
Each photographer knows how complicated it is to choose the right pose and to place the models during the procedure of the photo session. In order to facilitate the process of taking images, I created a list of 10 romantic photo shoot poses for you.
1. Kisses & Hugs
You can say it is too boring. But actually, there are many ways of making the kiss & hugs pictures. You can ask the man to kiss the cheek, forehead or top of the head of his girlfriend. The most important thing for these images is the sincerity of the models.
2. Make a romantic photoshoot for couples from the unusual perspective
Let your models lie on the ground or climb up a wall or a tree. It is really interesting to take a picture from top to bottom or in the air. No doubts, it is more difficult and sometimes even demands a special physical training. But do believe, it is worth your efforts.
3. Make it like in a Hollywood movie
If your clients have always dreamed to stage a romantic scene from their favorite movie, help them. Know more about the moment they want to play and track if they do everything rightly. Moreover, you can make the photos more similar to the movie with image editing.
4. Romantic photo shoot poses in motion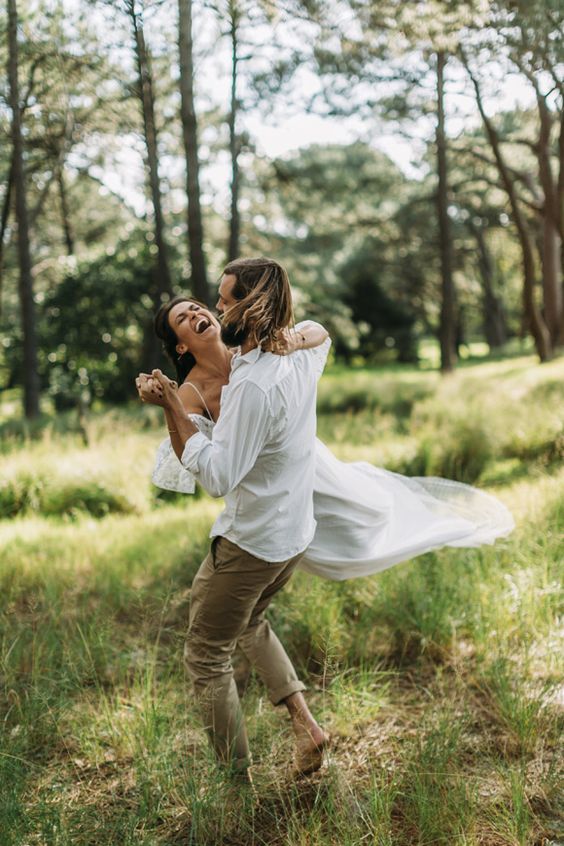 Dancing is one of the hottest ways of demonstrating the feelings. You can also make use of this idea for the Valentine's Day photography. Be ready to do pictures in motion. By the way, a tipsy dance encourages the atmosphere of trust and peace. It should not be a ball-room dance only, the street dance is also good for the romantic photoshoot for couples.
5. Piggyback ride posing makes any Valentine photo shoot special
If you are happy, sometimes you want to do silly things. But when you do it together with your partner, it is especially cool. Capture the moments when people are free when they do not think about how they will look like at the pictures. Let they run, jump and do whatever they want. Such photos will be the most natural and transfer only the best emotions.
6. Face to face Valentine's Day photography
Such photos may be an integral part of any romantic photo session. Pay attention that the lighting is especially essential here. To get the best portraiture you should wait a sunset time. And just soak in the sun during the picture taking process. Using B&W style is always preferable for these Valentine's Day photoshoot ideas.
7. Follow me photos
The pictures, which are made in the back of the women, are in demand during the last time. When you apply such trick for Valentine's photography, it will underline the path, which this couple is going to walk together. Go somewhere, where nature is really breathtaking. In such a way you will achieve a spectacular effect.
8. Reflection/shadows picture
You can try this idea in a rainy weather or on the bank of the lake. Just find the correct angle, from which it is possible to capture the couple in love. It looks very creative and makes the spectaculars to spend more time for observing of this image.
9. Hug each other
Hug is the easiest way of showing your sympathy to the person. That is why such images are on the sought-after among all people in love. Do not do it in a primitive way. Let the men put his arms gently around his girlfriend. It is a very nice and sensual pose.
10. Swept off her feet
One more interesting variant for Valentine's photography is making a fuss of a girl. Arrange a photo session in a stunning place and you will see how great it is. Combine this pose with kissing and you will get a charming photo.
Valentines boudoir ideas
Who says that boudoir photos are always vulgar and indecent? These examples of couples boudoir photography ideas will prove that these images can also be romantic and sensual.
1. Make an accent on the feelings
The first rule of the romantic Valentine boudoir photography is demonstrating the feelings between the people but not to show their bodies. The naked body means that there is nothing to hide from the partner. Try to show this in the photo.
2. Underline the shape of the bodies
In case you are looking for unusual Valentine's boudoir ideas, pay attention to the photo shooting in the dark. Even if the audience has no possibility to see all the details of the picture, it is clear to them what the models feel.
3. Try creative posing
If you are sure that the number of poses for valentine boudoir photography is quite low, you are mistaken. The models need to be in a good shape for some acrobatics tricks. But if they cope with it, the pictures will have a splendid look. Even if the model has ample curves, you can organize the outstanding session. Read Plus size photoshoot ideas to get know more about it.
4. Sleeping images can also be sexy
You will be surprised to figure out that at the first sight usual sleeping Valentine boudoir photography is very gentle and sensual at the same time. Make a photo from the top to the bottom and allow the couple to move freely.
5. Take pictures in the bath
A bathroom is a place, where everybody feels excited. Even if the model is naked, he/she does not shy to be him/herself. Among the whole couples boudoir photography ideas, this one is the most emotional.
6. Try various places
If you organize a photo session inside, practice telling a love story in all the rooms. A kitchen, for example, is a brilliant place to realize the couples boudoir photography ideas. It is so romantic, when two people, who love each other, are kissing on the kitchen table.
7. Pillow fight
If you are tired of usual boudoir photos, you will like this kind of Valentine's boudoir ideas. On the one hand, it is very funny and emotional but on the other hand, a little bit sloppy hair and hot naked bodies make the photo extra sensual.
8. Make black and white images
I totally recommend you to use these black and white boudoir photography ideas for your professional portfolio. The B&W pictures create the feeling of the fragility of life. Such photos are like from the last century. Black and white photos are out of the time and this is their main benefit.
9. Do not forget about the color to make the romantic photoshoot for couples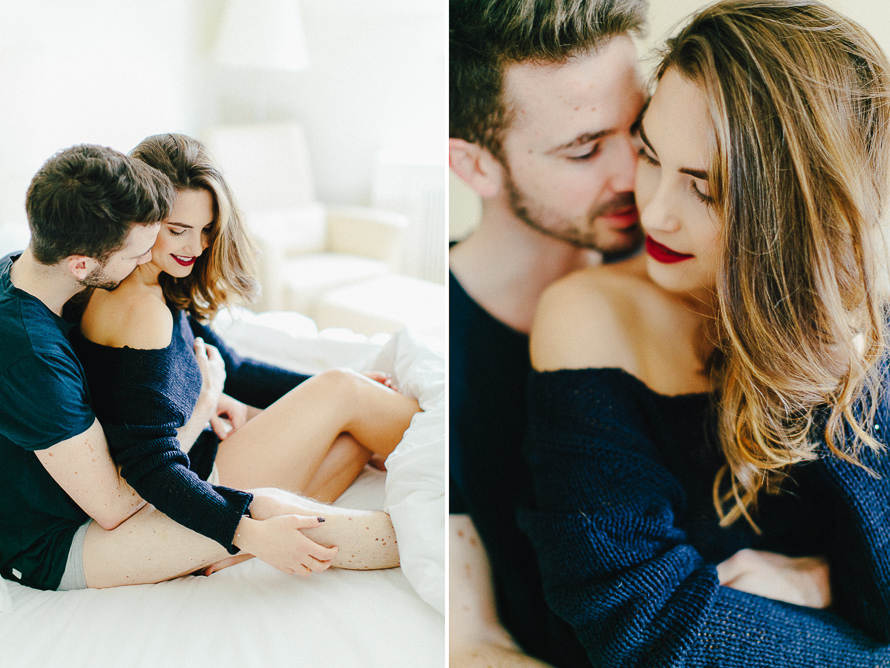 In case the black and white boudoir photography ideas are not for you, make the photos colorful. To achieve such an effect, use a bright make-up and pay more attention to the color palette and photo color correction during the process of photo editing.
10. Go outside and do not stop taking photos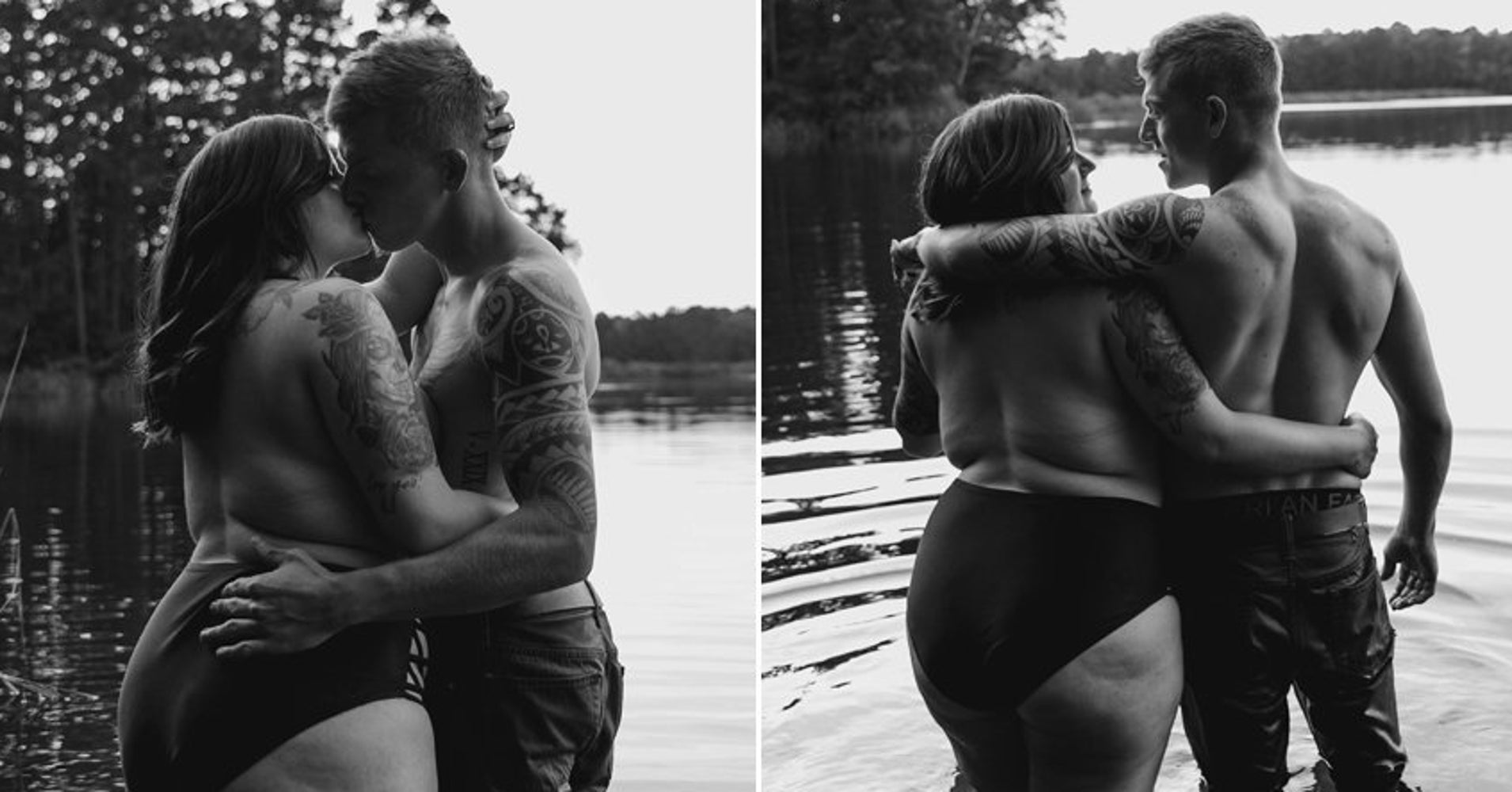 This idea is only for the bravest couples. If your models are ready to push through their shyness and self-doubt, you can offer outside Valentine photo shoot ideas for couples. Go with them to the forest or make a photo session on the river coast. Due to the marvelous views and natural beauty of the models your pictures make an impression on the audience.
If you have not decided which idea to choose, find more creative samples and romantic poses reference in the list of the best couples boudoir photography.
Like and share the post
You are welcome to rate this post
The post's average rating:
---