For beginning boudoir photographer - how to shoot glamour photography
How to shoot glamor photography is a question which is really important nowadays. Glamour photos are seen everywhere: on billboards, on television, in glossy magazines, cafes and bars, nightclubs. Glamor is not only a genre of fine art photography, but a kind of lifestyle. If you want to start fine art portrait photography, you should not only work with body retouch and modeling glamour shots poses.
In this article, we'll look at how glamorous photos are made using the examples of professional photographers, and list their glamour photography tips, share our experiences, and give you some glamour photo shoot ideas about how you can work with your models.
Photographer's guide about how to shoot glamour photography
Naked glamour photography poses are used by photographers and models for many years, emphasizing the shape and beauty of a human body. But nude photos are quite a scrupulous topic for photography. Firstly, there is a line between the art naked glamour photography poses and photos for violated adult photography, and this line is very thin, and should be studied by a beginning photographer.
Secondly, this topic is more for true fine art photographers. These people know boudoir poses for problem areas and how to talk with the model during this intimate photo session. To make photo sessions of this type is a great responsiveness. Not all photographers are able to cope with it. Well, we are here to help you and give you a few glamour photo shoot ideas.
1.
Understanding

Find mutual understanding with the model in the field of nude photographs - it is important as in any other photoshoot. It is necessary to establish the same wave, to be open to communication, to new ideas, to be ready to change plans. Prepare modeling glamour shots poses beforehand and tell about them to your client. When this is done, everything will go easy. Let there be an appropriate level of respect, and by the end of the day you will be delighted with the path that has been made.

As a glamour photographer, you will need to guide the model throughout the entire photo session. Tell her/him some glamour poses, tell about the most current angles, this will show how careful you are, and the model will know how she/he can work with her/his own body.
2.Model as an artist
Models feel much better and more confident when they are consulted, show captured footage, share thoughts about further plans. Communication of this type will only improve the mood of the entire photo session, revitalize it, and you will not look like a pervert, who stares at the model's body indefinitely.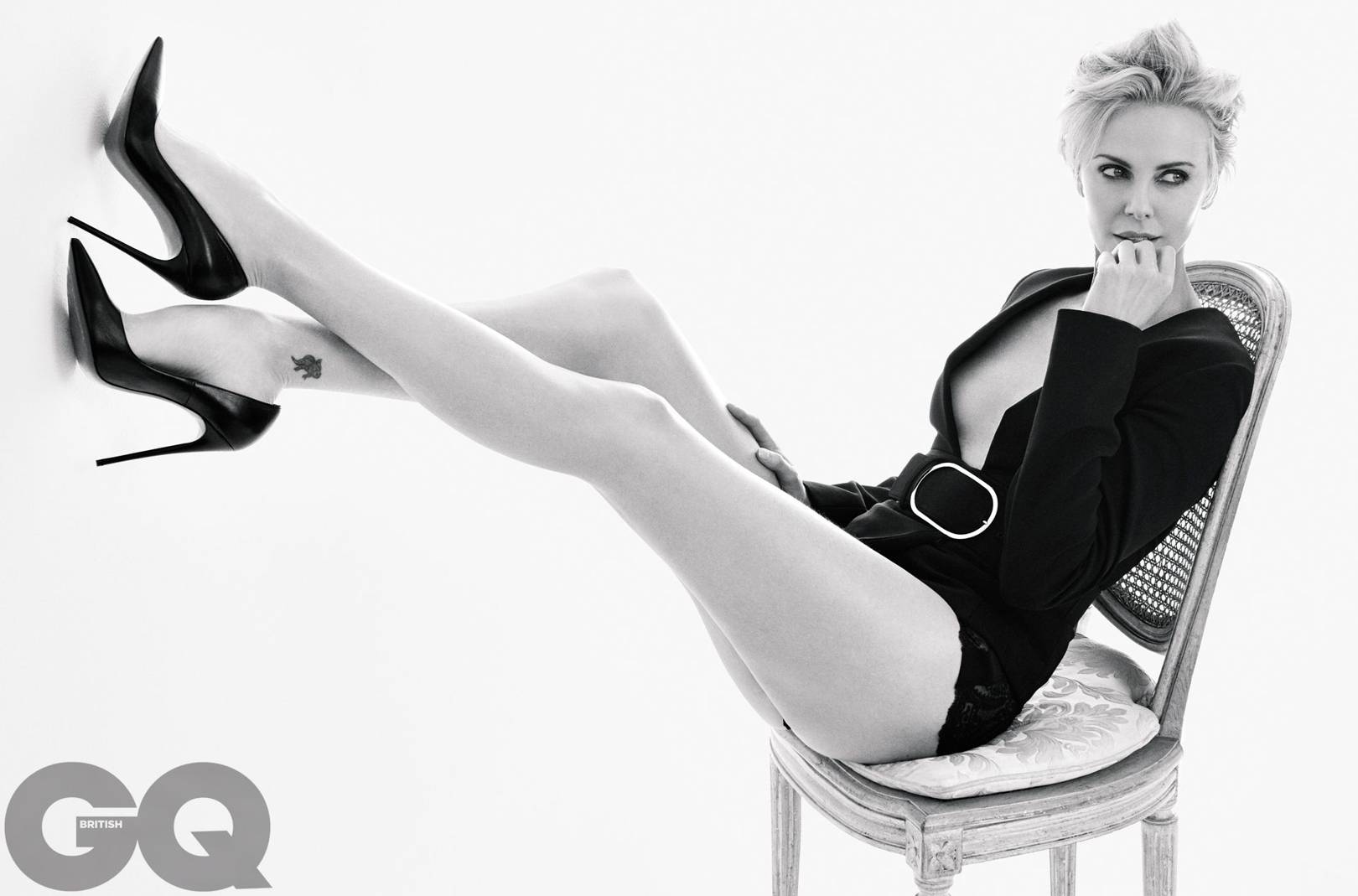 Communicate and cheer the model, give him/her self-confidence, which will reveal the full potential of the body and show real beauty in all angles. Give the model some time to manage the glamour photo shoot, share ideas, maybe this will be a missing thing, which will open new horizons.
3.No touches
Do not touch the model without permission. Sometimes photographers are so addicted with their work that forget about simple rules of etiquette, behaving really incorrectly in relation to another person.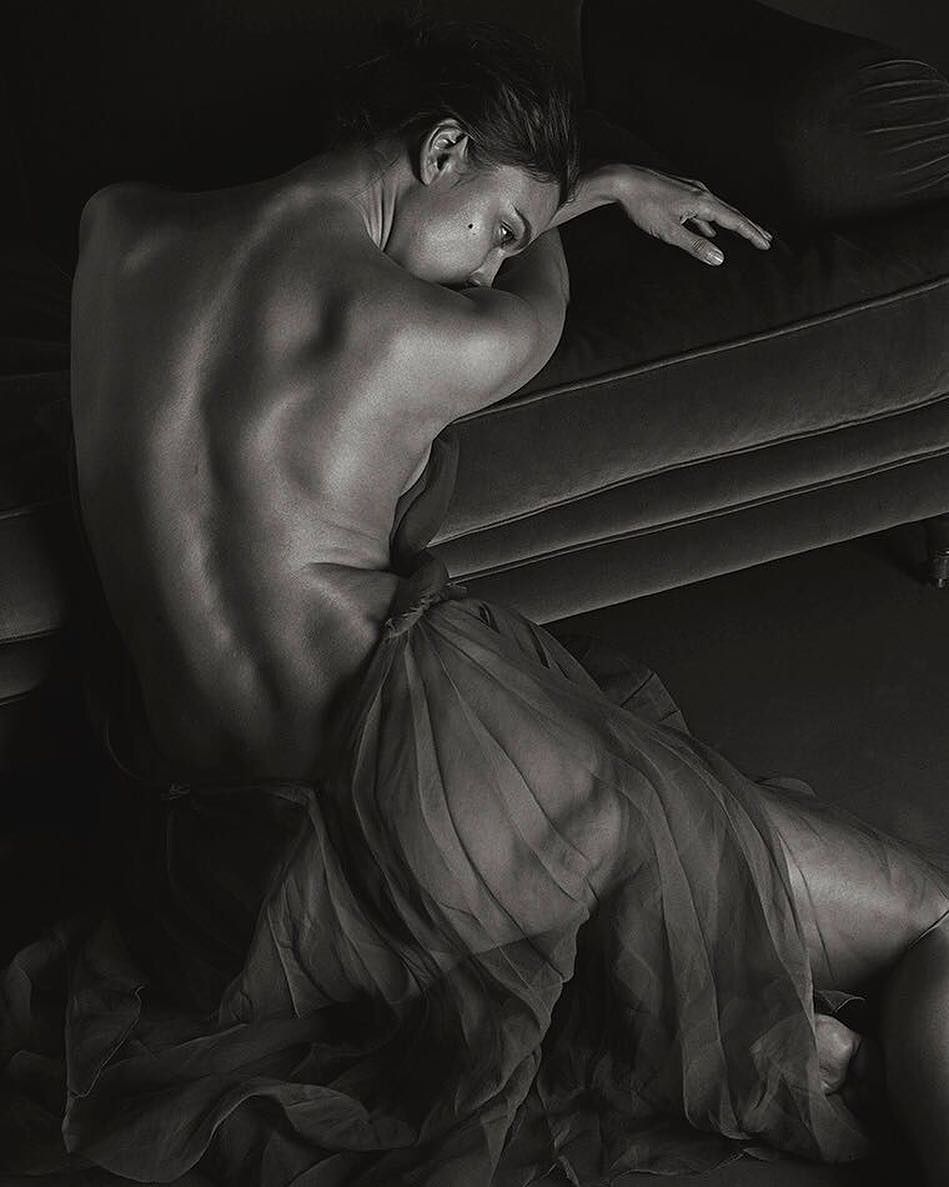 Remember how sensitive this photo session is and how much can it pinch the model. Try to change the pose, show your glamour photography ideas without having physical contact, show in words, by examples on your own body, also you can show some photos which you found in the internet.
4.Do not forget about the props
Using the props always helps to add something special to your examples of boudoir photos. Do not be afraid to work with the interior, use different things. Lightning, backgrounds, clothes – everything is important.
Use things that will make the viewer look at the photo as long as possible. But remember, things should not outshine the model in the photo. In the center of the composition should be the pose and body only.
5.Cover Up
Boudoir photo session is not only the naked body, all the charm lies in the mystery and the imagination. The model does not always have to be absolutely naked and show everything at once. The model can use her/his body, arms, legs, hips, to hide behind. Use clothes that will shade this or that mood, which will make the photo less rude.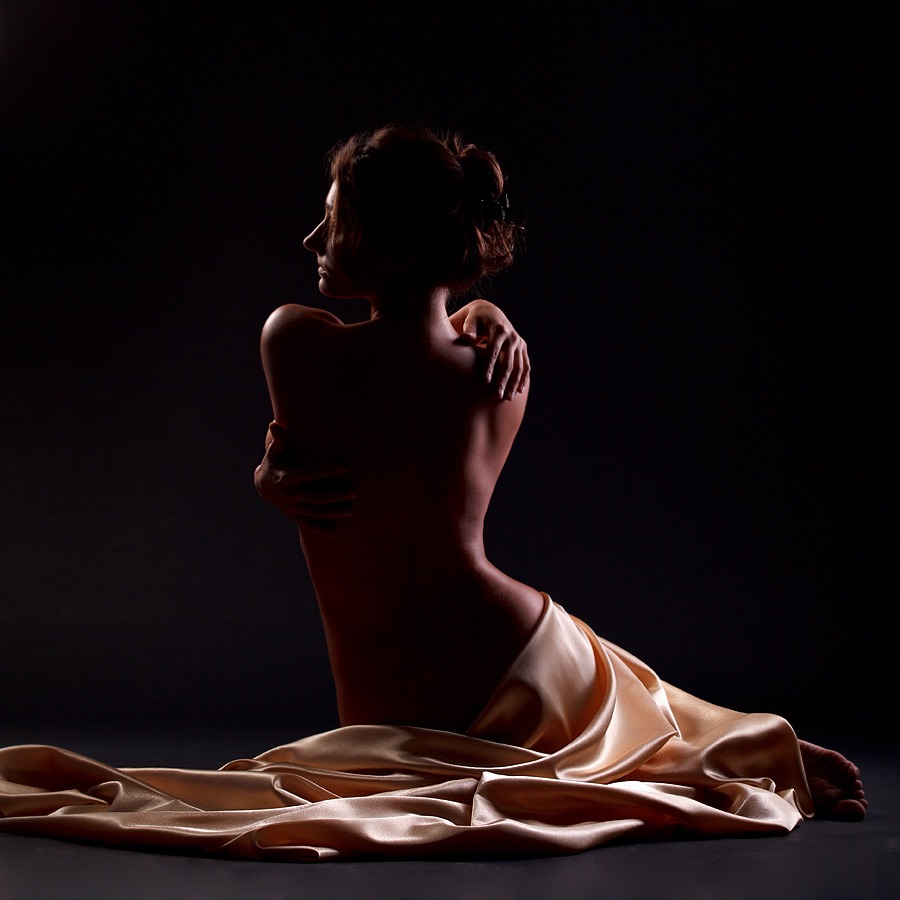 Not everyone is open-minded to this type of glamour photo shoot, not everyone understands the essence of this art. So why not help with perception? Such natural photo sessions teach mutual respect, teach the understanding of the art and beauty of the human body, and make other people's minds clear to such things.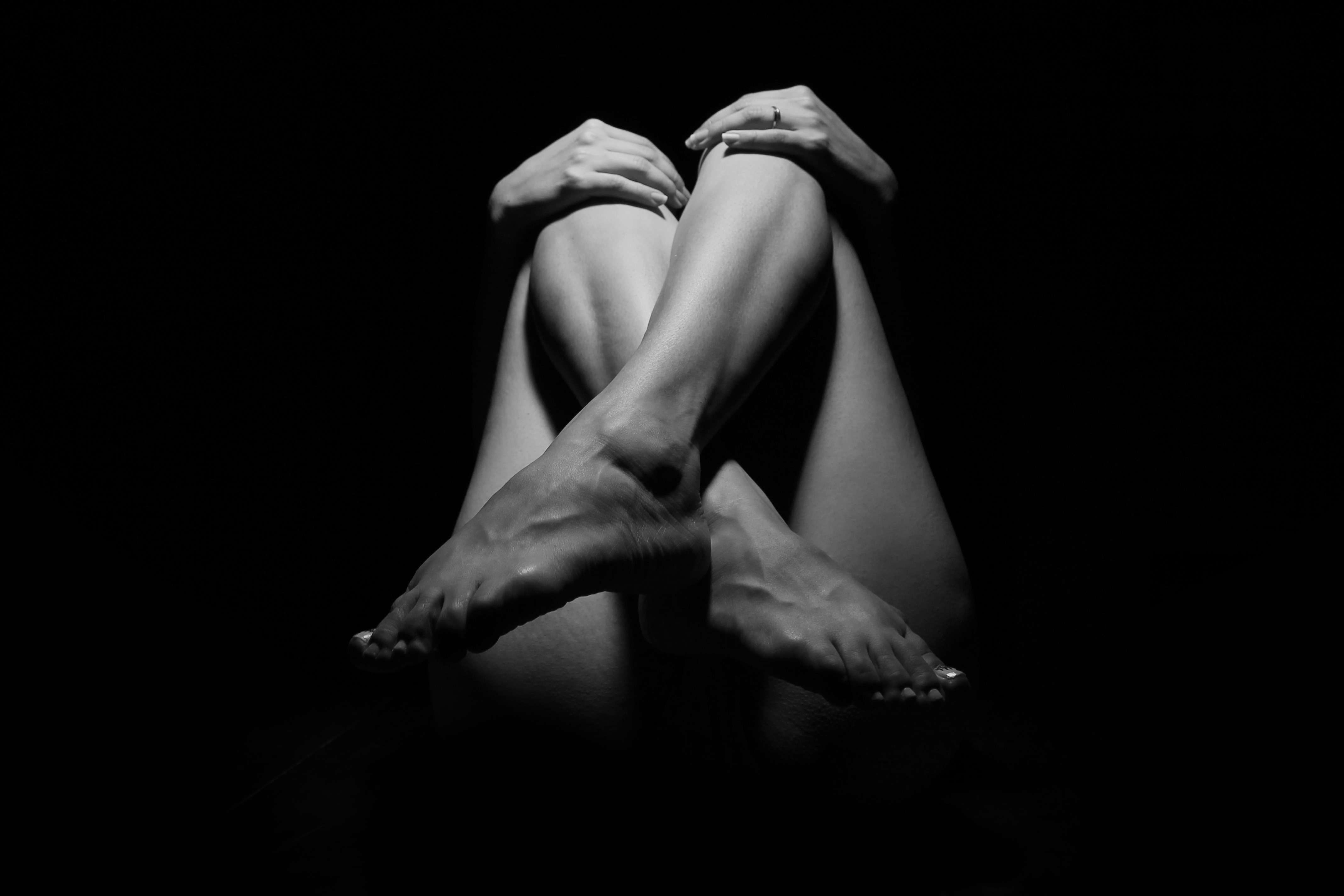 6.Hide model's face
Hide the face of the model behind different poses, darken the lighting, it will also show some depth and mystery of your photo. Not all models can finally reveal themselves in this kind of photoshoots, some of them can not completely overcome their embarrassment. Such photos will also add some comfort to the model, if this photo session will be published in social networks, media, or portfolios.
Photographer's guide with 10 glamour photography poses
In the modern fashion world, the theme of naked body and glamor is often very closely related, sometimes these topics are raised even too often and, in this connection, the boundaries of what is permitted are quite wide. And today nude photos have become very popular among fans of glamor photography - photographers.
The popularity of fine art photography is growing, and it's completely not surprising, many girls and women want to try the role of the model by themselves, looking for an answer how to take glamour shots at home, with different images, make-ups and backgrounds.
There are several things, except lighting, clothes, hairstyles and makeup, which can significantly affect the outcome, this is primarily the ability to beautifully, correctly and naturally posing in front of the camera. This is what distinguishes the real model, from just a pretty girl, and with glamour poses we want to help you today.
If you were looking for the answer to the question "how to shoot glamor photos" then here is 11 answers for you. We present to your attention a selection of wonderful poses for photographing a glamour photo shoot.
1.Excellent pose among all laying down poses photography to start a glamorous nude photo session. It is quite universal, which can be perfectly applied in different locations.
2.One more variant of glamour photography poses is when a model lies on the back. Models with any physique will look great in this pose. A perfect pose for emphasizing the beautiful shape of the buttocks of the model. Take a picture with a low level and focus on the eyes.
3.You should take pictures with this pose from below. Ask the model to lift the hips slightly, tilt the head slightly and make a deflection in the lower back. Toes should be pointed.
4.Here we go with other boudoir photo shoot tips. This one gonna be amazing if the photo is taken under the right lighting and in a suitable setting - for example: a sandy or pebble beach. The photo will be very sensual and spectacular. Beautiful pose for photography outdoors. Ask the model to lie down, stretch out, slightly bend her back. Note, you can ask the model to play with her hands, but it is desirable to cross her legs in any case.
5.The pose at first glance seems to be simple, but you should carefully monitor the position of the body. The hand that supports the body must be turned away from the body, the stomach is drawn in, the toes on the legs are beautifully drawn forward. The body is tense, but it should not be noticeable in the photo. It is best to use this posture with girls of athletic build.
6.Another difficult posture. For what would be beautiful to take pictures, make sure that the belly was tucked-up at the model, and there were no wrinkles at the waist. Also you can fix with such things using the help of online photo retouching companies with budget photo retouching rates. The photo will be excellent regardless of the direction in which the head of the model is turned, so you can play with this thing.
7.One if the classic option for photography in the genre of nude. Frank and intimate pose for magazine photography.
8.An absolutely gorgeous pose if all the conditions are met. The correct arrangement of legs and hands is crucial. Works very well with all types of physique. Also note that the photography is done a little from above. Such photos will be a perfect in digital retouching portfolio of a professional boudoir photographer or it can be used in underwear advertising.
9.Exquisite pose for slender girls with a sporty figure. There are many options. Ask the model to twist the hips and change the position of the hands. At this case is very successful will be the photo in motion, ask the model to dance and at this time catch images.
10.The last pose in our collection of boudoir photo shoot tips is the following. It looks great in outdoors, when the glamour photo session at a corn, a sunflower field or a meadow, etc. Ask the model to play and experiment with the cloth and her hair.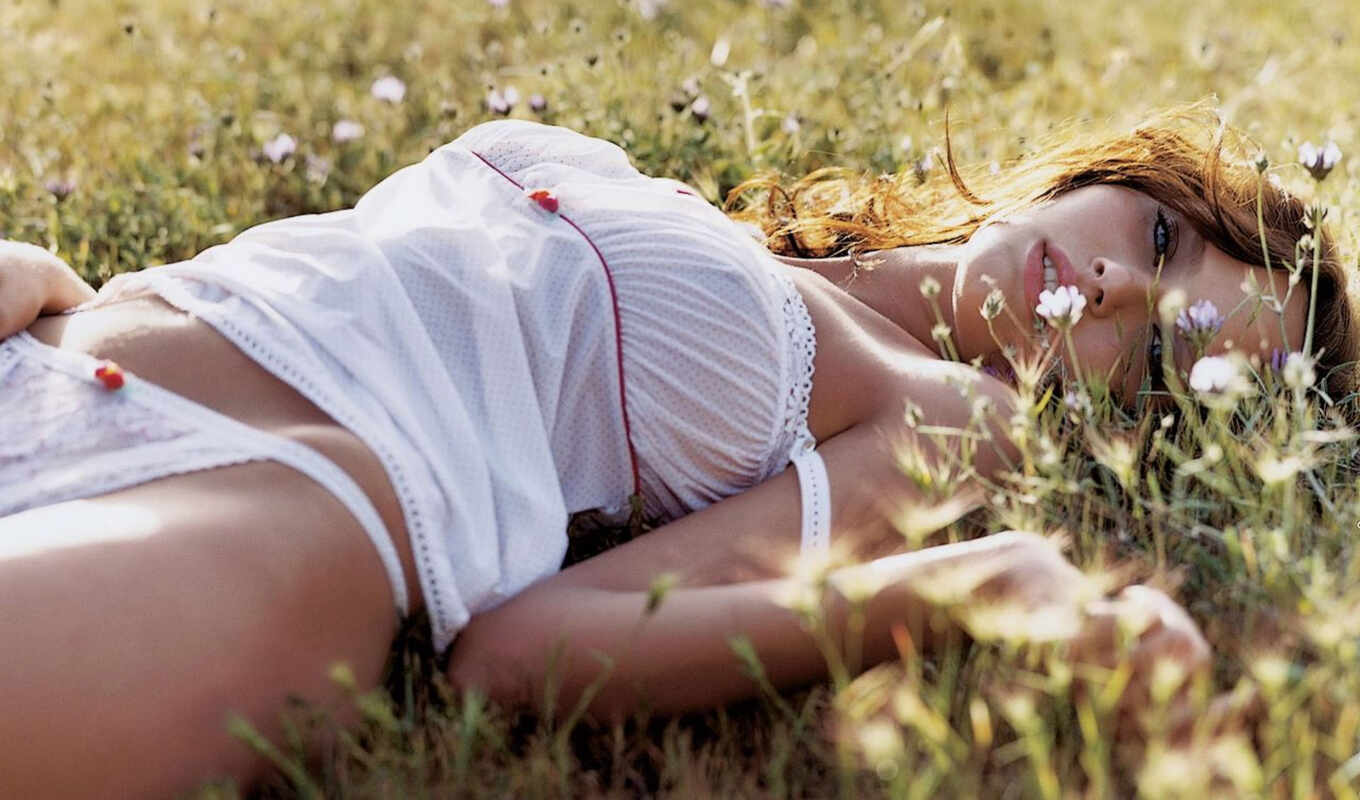 Do not be afraid to take pictures from different positions and angles. Communicate with the model that she/he could feel more relaxed. Only in this case, the model will start playing, flirting and posing in front of the camera and look hot and fashionable. Do not forget to compliment her/him, only a good mood of the model will bring you the desired result.
Being a fashion photographer is very responsible and demands much efforts, photography skills, knowing many extravagant modeling glamour shots poses and being a psychologist. Develop yourself, learn new tendencies in this field. Nevertheless, you can trust us the photo post production. Our professional and NATURAL skin retouching online is famous around all US photographers.
Like and share the post
You are welcome to rate this post
The post's average rating:
---