Plus Size Photoshoot Ideas - Beauty In Shapes
Women come in all shapes and sizes. Such kind of a diversity makes our life more adventurous and attractive, don't you think? Thus, plus size boudoir photography is in equally high demand as boudoir photography for women with alleged iconic bodies who are size 6. All women are beautiful the way they are, no matter how many centimeters they have on their waists, how tall they are or what eye or hair color they have. Tastes differ, you know. And it's only appearances anyway.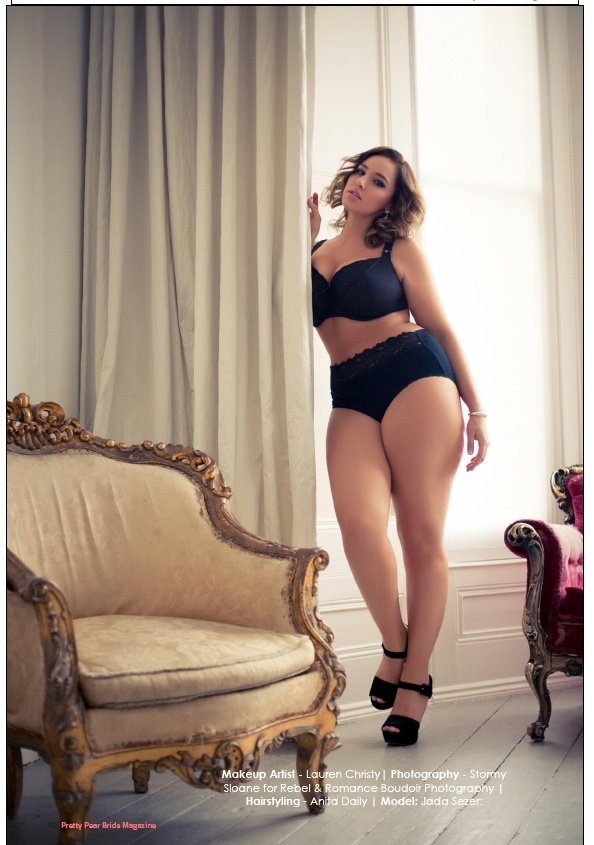 Boudoir photography is not entirely about such a tinsel comeliness, but it's about the way your inner beauty is reflected and how flattering your body type is captured in photos. Therefore, it's the matter of your photographer's competence, imagination and attitude towards boudoir photography. In any case, plus size photoshoot ideas are worth paying attention to, as well as being a tribute.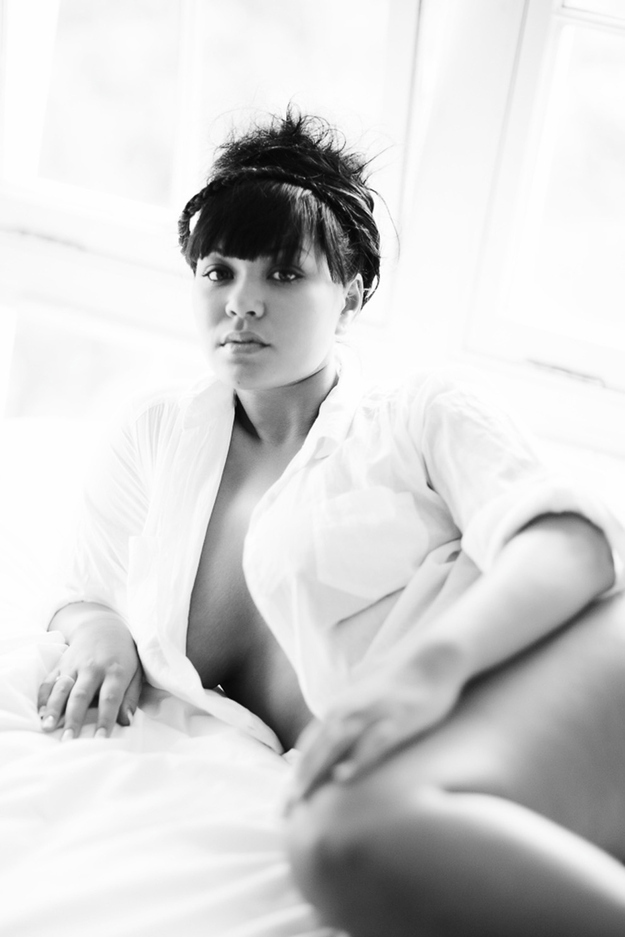 Embracing various body types - plus size photoshoot ideas
In our contemporary society, it's exceedingly difficult to define the term "plus size." Modern fashion industry dictates its own rules and standards that are far from being true to life. Therefore, it's not even worth paying attention to fashion criteria since in this domain people appreciate overly thin women who don't even have curves in real life. It's a whole different story with voluptuous women. It's easier to show curves in photos when you actually have them rather than not. Yeah, you can use Photoshop, Lightroom or whatever to touch up bodies and create curves where they have never been seen. Nevertheless, natural beauty is always preferable.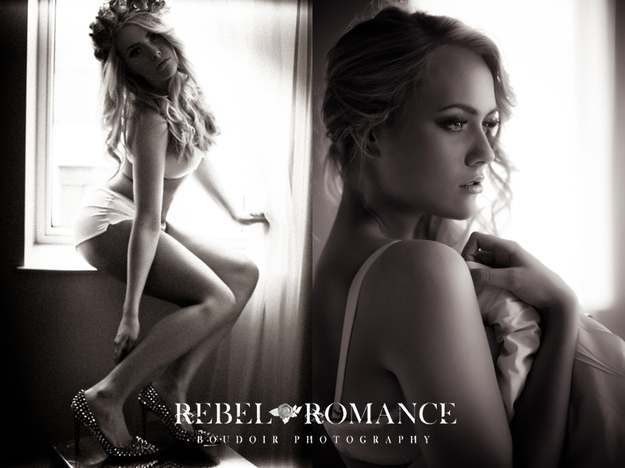 Besides, there are various body types that can be auspiciously captured by photographers in a multitude of different ways. The most essential thing is to know how to deal with such a rich variety of beauty. Thus, it entirely depends on professional photographers. They may make use of the most popular boudoir photography ideas or concoct something brand new and inspire others in this way.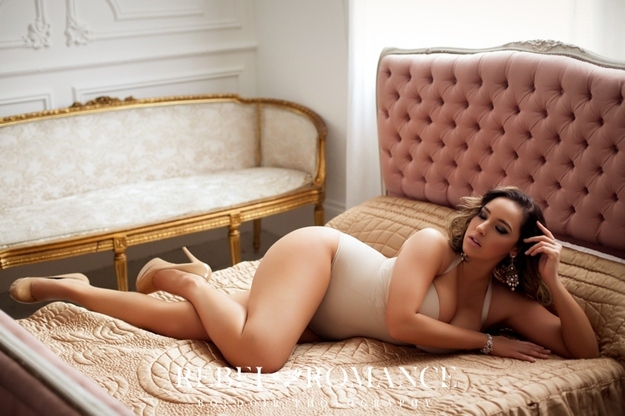 Whatever the case, any woman is beautiful the way she is and each living moment of her life is high time she celebrated herself. Plus size boudoir photographers can aid any woman in embracing her exquisiteness and show off her beauty, as well as see herself from another angle, the way people perceive her. It's all about the women themselves, as well as capturing their proportions with the right Recommended Photography Gear for Boudoir Photographers, that is actually just a means of magnification.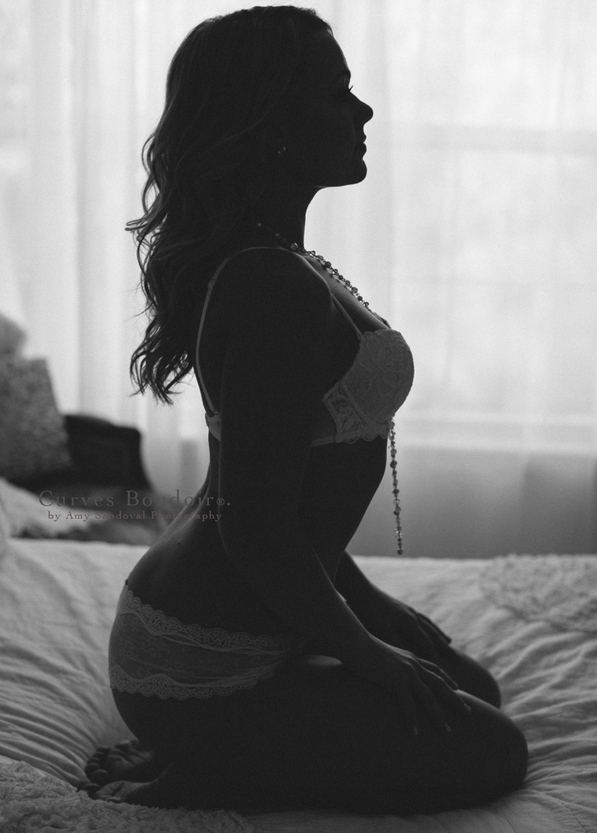 When everything is carried out in the best way possible, then the most likable features of any body type stand out rather than those features we find to be the most deplorable ones in ourselves. Thus, it's always desirable that plus size boudoir photographers talk with their clients and discuss all trifles possible beforehand for the purpose of setting them in the right mood, as well as taking all of their fears and uneasiness away. On this basis the most favorable backdrop, lighting, hairstyles, makeup and other important little things, together with a Top list of poses for a glamour Nude photo session for a definite person are prepared.
Plus size boudoir photography poses to try out right away
So, speaking about poses for a plus size boudoir photo session, the thing that should always be kept in mind is that it's all about who your clients are as individuals, rather than about their bodies. Sounds controversial to the definition of boudoir photography as a whole, but it's a definite truth. Due to this fact, professional photographers suggest plus size photography poses to their clients. And there is a wide range of poses lingerie photographers can incorporate into their photo sessions for various body types. For instance, here are some of the most popular and frequently used poses for plus size boudoir photo sessions.
Upside-down close up works greatly since it can hide the tummy, show off voluminous and beguiling breasts, as well as depict all of the beautiful facial features. It's a definite must for a plus size boudoir photo session.
Leaning against the window or wall is another most popular pose. It gives a luxurious definition to girls' curves, which definitely attracts the attention of the male part of the population.
Sitting with knees up is also helpful when it comes to hiding the tummy and showing off the luxury of female legs at the same time.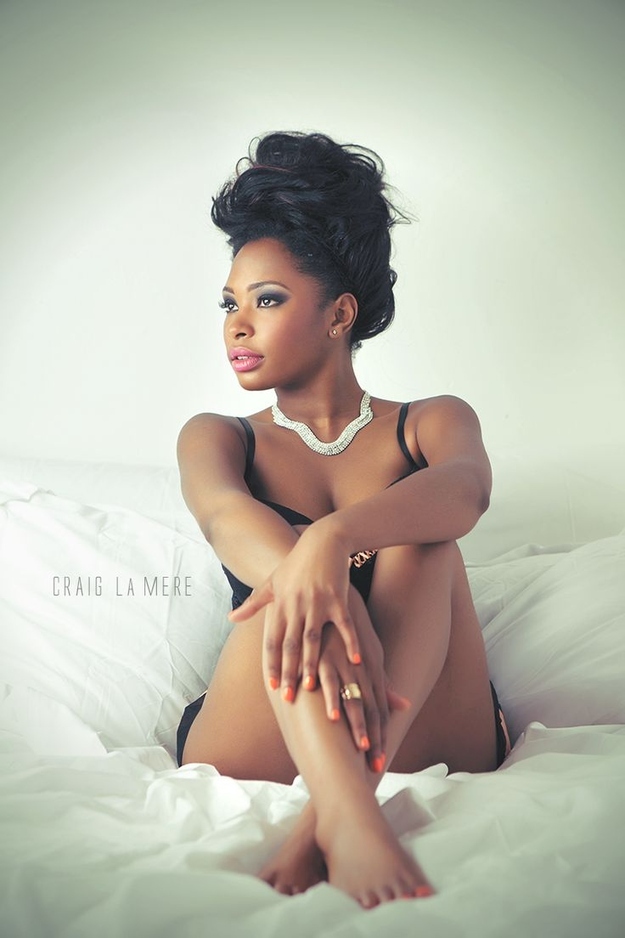 Besides, a close-up is a definite must. It creates an absolutely smashing effect as far as breasts are concerned. Men's minds are always blown away by such a breathtaking view.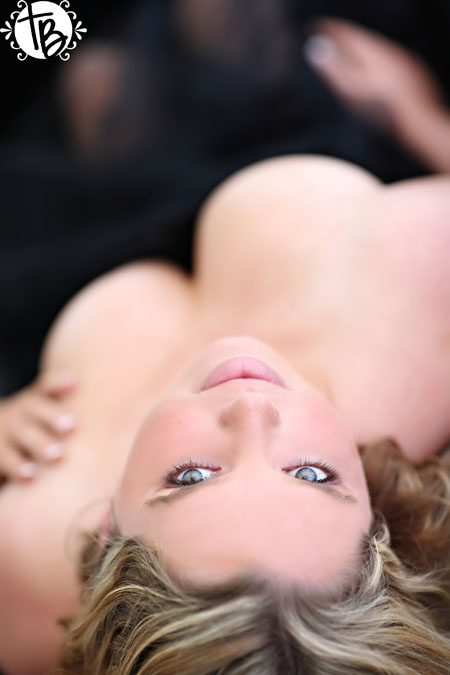 Classical lying, sitting or standing poses are enhanced tremendously when women act playful rather that stand still as if they were plastic dolls. Comeliness of such plus size boudoir photography poses are on point.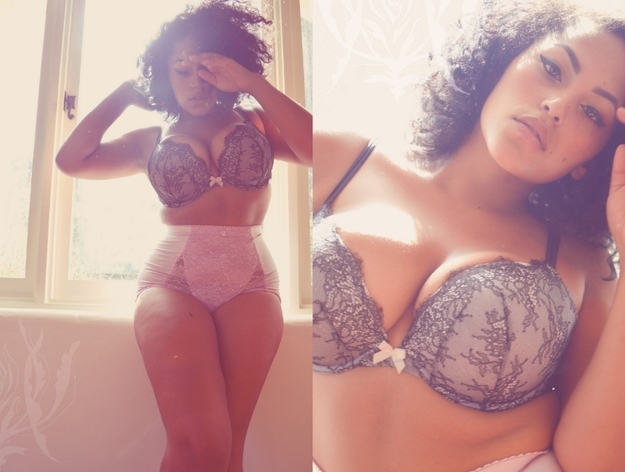 Has anybody ordered butt close-ups? Bring more of that beauty, please. There's even no need to explain why, just have a look at these goodies, it's so obvious.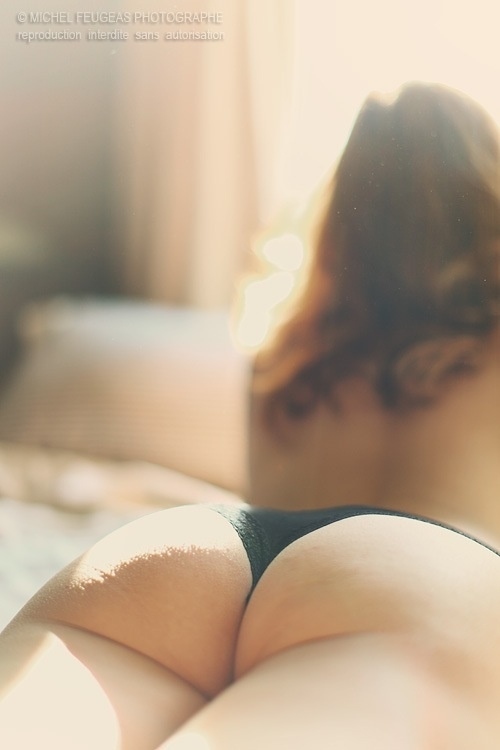 What is more, you should try out poses that involve mirrors. They bring out all the beauty in all angles imaginable in one shot. Quite convenient and it looks fabulous. What else is needed, right?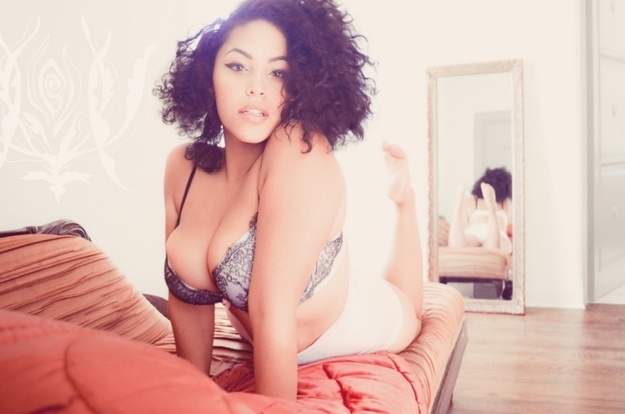 Don't forget about getting-ready kind of poses. They look marvelous and are perceived as being extra hot ones by most men.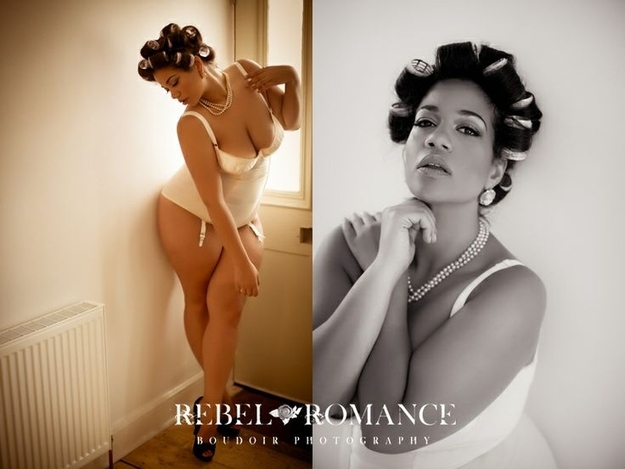 Using garments in plus size boudoir photo sessions? Yes please!
For a plus size boudoir photography photo session you don't necessarily need to be entirely naked, although you can if you want that of course, there is no denying of that. Nevertheless, it's of no help either to cover yourself with baggy clothes and all-closed lingerie. Everything that is in the way of showing the natural beauty of your body should be dropped and every garment item that helps enhance your bodacious curves must be employed.
Hourglass body type always draw male attention. Therefore, corsets and bustiers are quite popular. They may flatteringly boost women's body and aid a bit with their reshaping too. Although the ultimate rule is to have the type of lingerie at your disposal that flatters exactly that body type a client has. The right fit is always a must-have.
What is more, women may use garments from the closet of their significant others. The most popular item in this case is a classical white shirt. They may be reshaped and pinned in order for your curves to stand out and satisfy the eye and heart of your beloved ones.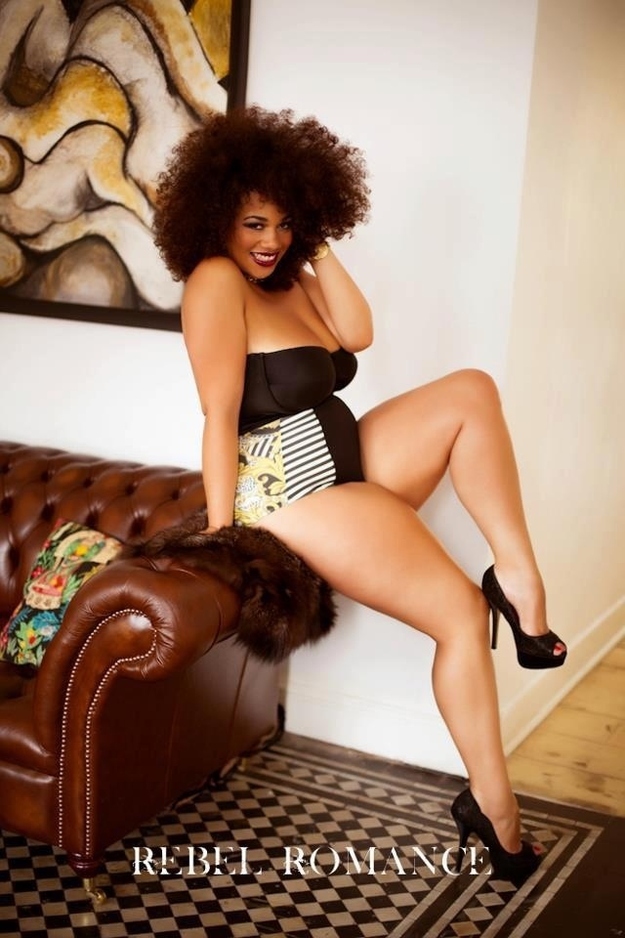 Besides, one may make use of various clothing items that boost your natural beauty and show off your curves in the most flattering way. One may avail oneself of different bodysuits and playsuits that make your shape tighter, sensual and alluring sheer robes or even sweet looking knee-high knickers and all kinds of shoes. It's all about how all that make you feel during your plus size boudoir photo session. When you feel like a million dollars, you therefore make the most of yourselves on the set. Consequently, the results turn out to be most mesmerizing and fetching. That's exactly what all females want from their plus size boudoir photo sessions, don't they?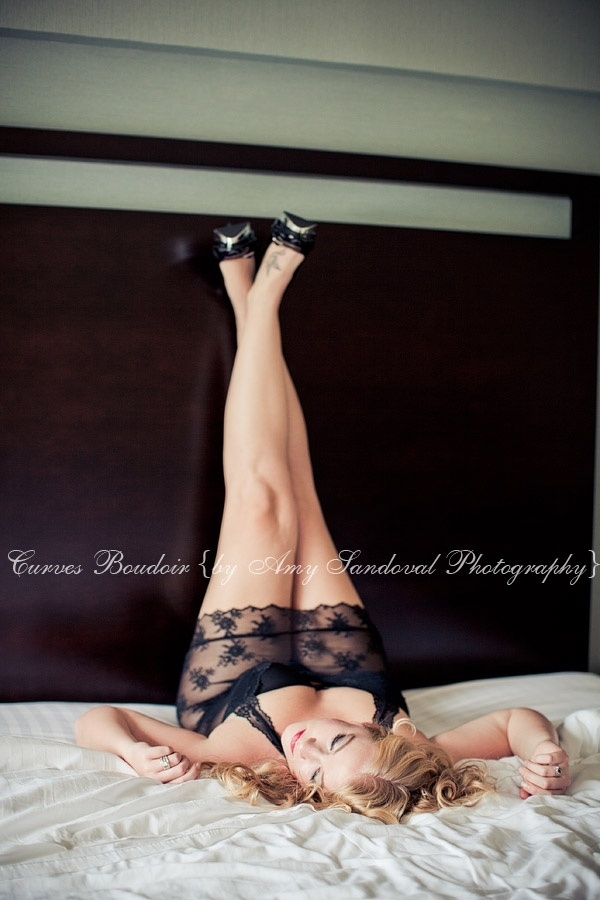 Every photography professional who indulges in plus size boudoir photography should be on guard when it comes to photo retouching. The way you should do Nude retouching defines your professional success as a whole. Unfortunately, sometimes there is not enough time for a thorough and proper touch up, but it should not be neglected in any case. Online photo retouching is an outstanding way out. Outsourcing saves a great deal of time and effort, especially when it's done in a sufficiently professional way. Adult photo editing can boast of cheap photo retouching, as well as of highly skilled professional photo retouchers who can definitely be of greatest help!
Like and share the post
You are welcome to rate this post
The post's average rating:
---