Best Gay glamour photo editing – best boudoir photos in the web
What is the first thing that comes to your mind when you think about boudoir photography? We bet it's women in seductive poses and sensual lingerie. And how about male nude? And most importantly what about couple boudoir photography? Well, it still can be encountered but a little bit less frequently, since there isn't a multitude of boudoir photographers who can produce mesmerizing and fetching photo images of this kind. And so when it comes to gay boudoir photography, there is only a teeny-tiny fraction of nude photo artists who are actually good at it.
Not only that it takes a lot of efforts to produce amazing boudoir photos of clients in flattering poses and garments, which is a usual struggle for boudoir photography anyway, but it also requires a great deal of imagination, flexibility, easy-goingness and an ability to get on well with people and to make them feel comfortable. It's a whole different thing when it comes to working with couples on a boudoir photo shoot. Such photo sessions are much more intimate and you have got to know how to make sweethearts open themselves in from of the camera, show their tender feeling to each other, as well as passion and flame. However, there's definitely quite a lot to work with.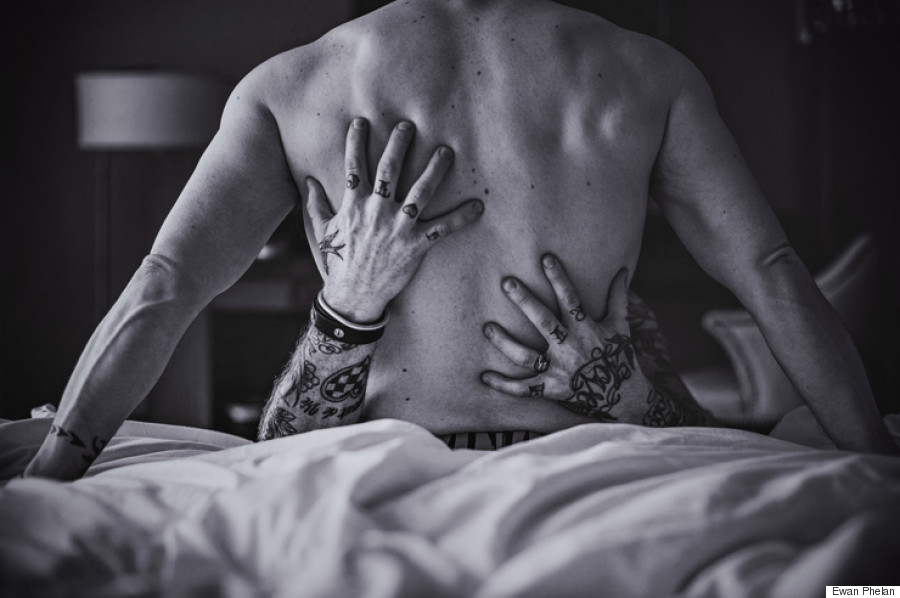 Is gay boudoir photography in trend nowadays?
There are some pluses of that fact that the majority of boudoir photographers steer clear of gay photography. It's their own business why they gravitate towards such kind of a decision anyway. Nevertheless, there much more chances for you works to astound the publicity, to stand out from the herd of commonplace and ubiquitous nude photos, and therefore there are more opportunities for creativeness and getting successful and thriving in the photography realm. We reckon that this might be the reason why gay boudoir photography is on its peak of popularity right now. There are heaps of magazines and fashion periodicals, as well as the Best nude photography websites that tend to avail themselves of beautiful fey boudoir photo images. Fashion industry doesn't pry away from it either, and thus this kind of photography is quite in a high demand and skillful photographers that are able to produce eye-catching and memorable gay boudoir photos are exceedingly sought-after. What is more, gay photo session can be seen as a means of self-empowerment or making a fascinating present to a loved one.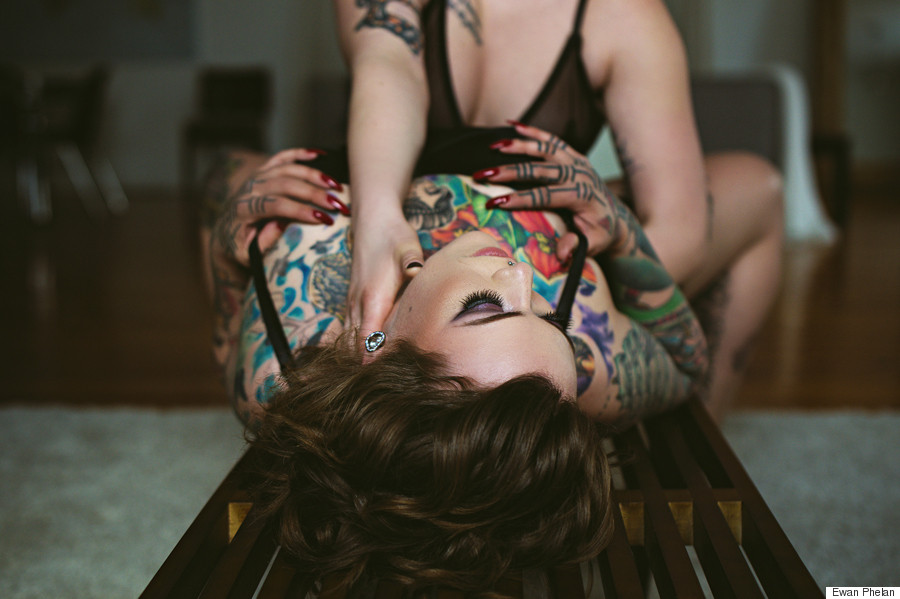 The latter is quite popular, it should be mentioned. Couples tend to do such types of presents nowadays. They seem to be more personal, much more intimate and sensational. It shows how much your partner appreciates and trusts you. Such kinds of unique presents help to express an ocean of sensations and emotions to an important person without uttering a word. But most importantly, it's definitely an amazing and magnificent surprise, as well as a memorable and touching event. Brides and grooms have been gravitating towards such surprises a lot lately. Besides, gay boudoir photo session may be a kind o a celebration of a victory over yourself or whatever else. And it's simply a great idea to undergo it and get a nice boudoir photography experience which will definitely inspire you for a long time. Here are a couple of marvelous Best boudoir photographers from Europe and other parts of the world who incorporate Recommended Photography Gear for Boudoir Photographers and Top list of poses for glamour Nude photo session in their work, as well as manage to produce posh and charming gay boudoir photos and make their clients happy.
Ewan Phelan
This photographer and his wife is capable of snapping amazing intimate moments. He is most known for his series of extravagant gay love photography series that were publishes in many famous magazines and stroke a great number of viewers.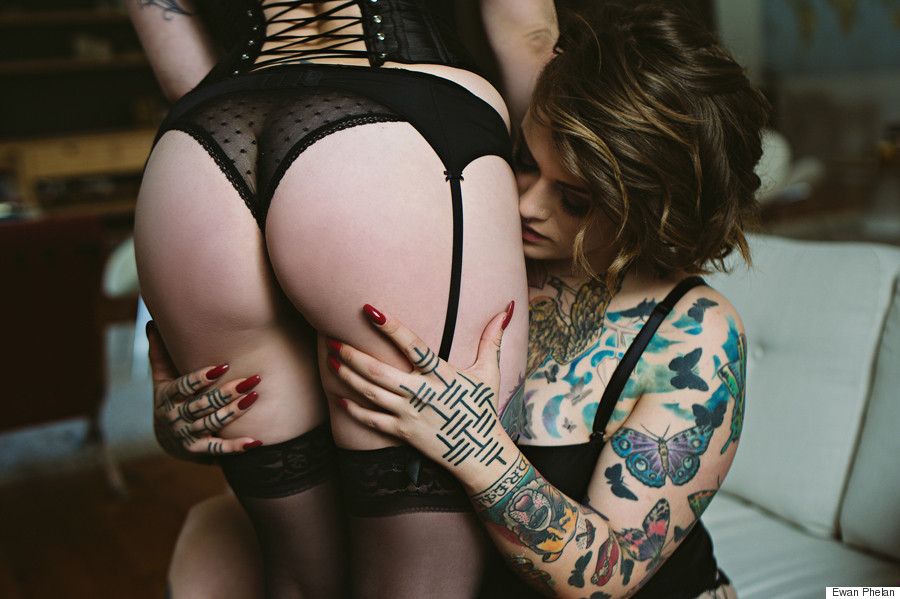 Daniel Chase
This is an versatile and very prolific boudoir photographer who made up his mind not to prune gay couple photography away from his artistic career. Although the majority of his nude photos feature women, as the majority of stereotypical boudoir photo images, he tends to experience, try out something new and explore things.
John P. Dunnigan
John Dunnigan adores changes things up a bit. He has a perfect eye for beautiful bodies and flattering photo session poses for each of them. What is more, he is always full of ideas which he always true to realize in real life.
Marian Bader
This photographer might not be extremely famous, but she is obviously quite good at what she does. It's more essential to know, that she can definitely make you feel comfortable, confident and free during a boudoir photo session.
Best presents - gay couple photography
You might have already seen quite a number of The Best Boudoir Photos of Celebrities which fascinate the instant you have a look at them, or Most popular boudoir photography ideas all over the internet, like in the article Outdoor Boudoir Photography Ideas – Best Outdoor Destinations posted on our photo retouching blog. Nevertheless, we are quite sure that you haven't seen mesmerizing gay love photography like the ones produced by Ewan Phelan. They are absolutely stunning, intimate and intriguing and we love them! This photographer approaches his works with strong ideas in his mind. These set of gay couple photography are perfect as a present for a special one since they illustrate a wide specter of raw emotions, as well as how vulnerable and at the same time strong we can be thanks to our body. Ewan Phelan admits that it's a part of every human being and we should embrace it to feel in piece with ourselves. And his beautiful photos are the best example of these words.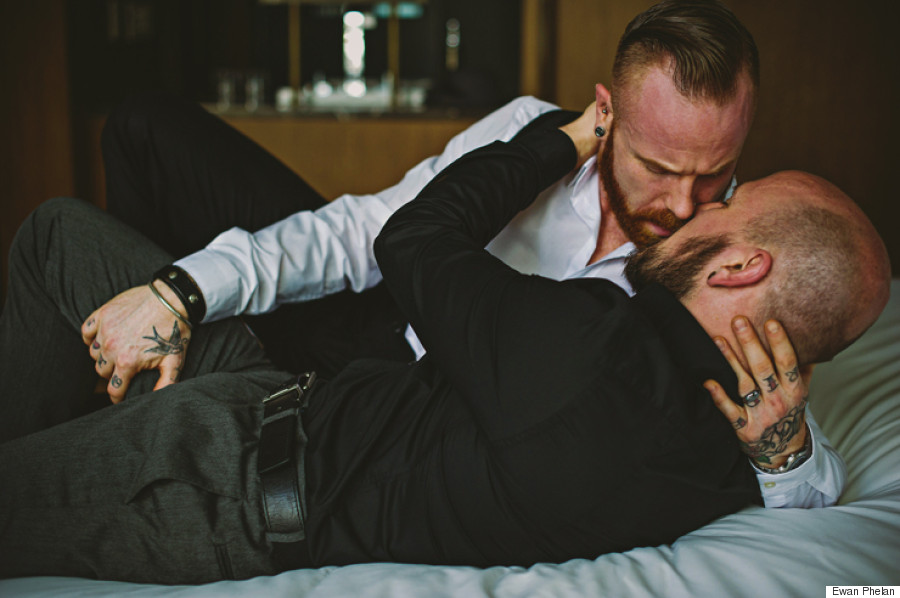 For instance, this photo image is absolutely stunning. It illuminates with tenderness, sensuality and love. Ewan is a genius when it comes to creating extensions of individuals and himself in photography, isn't he?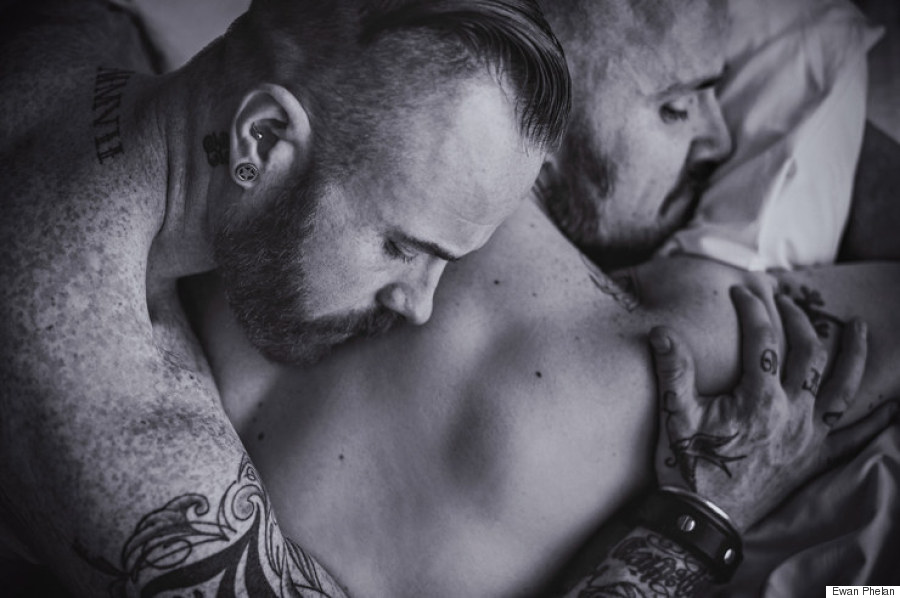 This couple some pretty good amount of tenderness too. Not only that they look unusual and unique already, but they also make a pretty awesome combo when posing together showing their sincere feelings towards each other.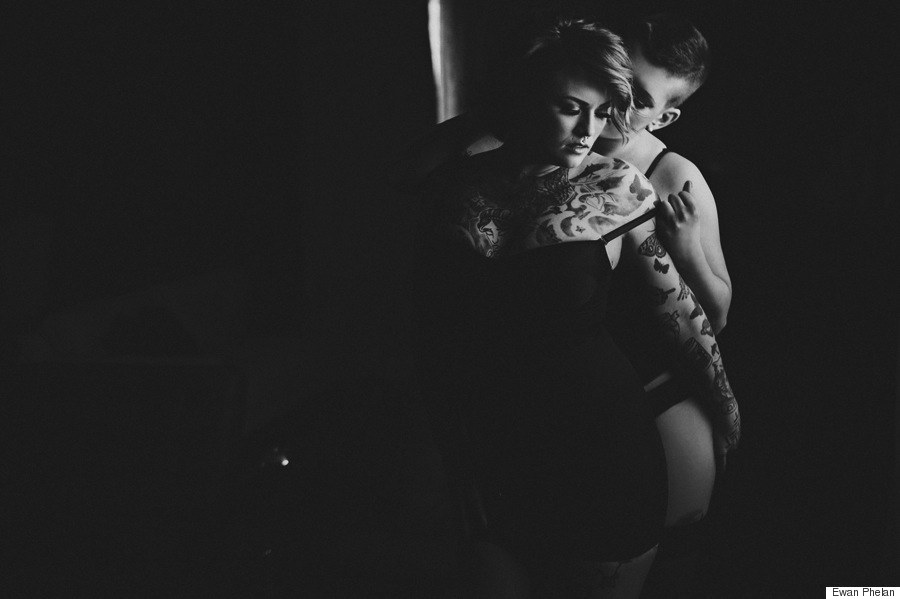 This photo is just adorable. Look how the couple beam with joy just because of being together. One has to be really good att making people comfortable in front of the camera to be able to snap such a picture.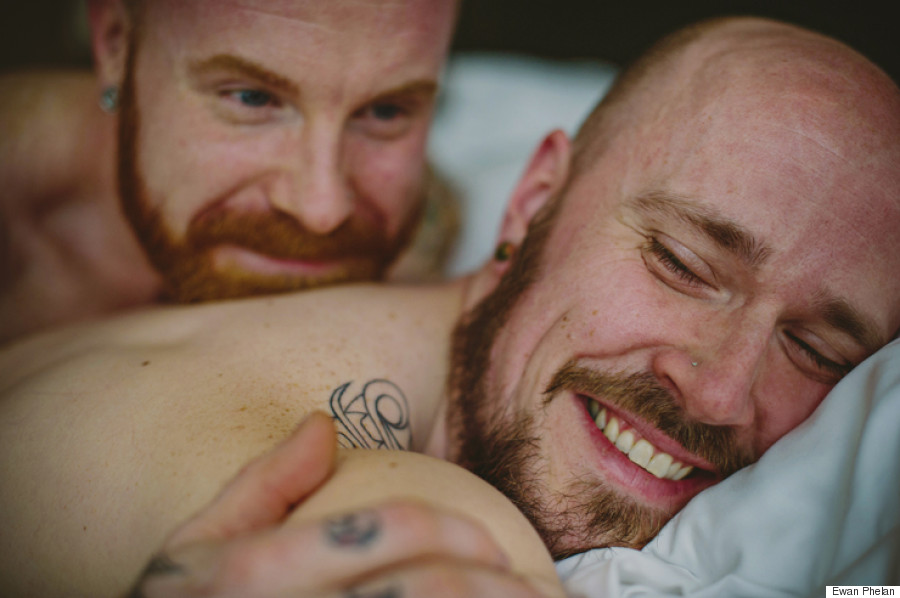 This picture is more sensual and spicy, but boy, it's definitely beautiful. We love the photo editing in this piece of gay love photography.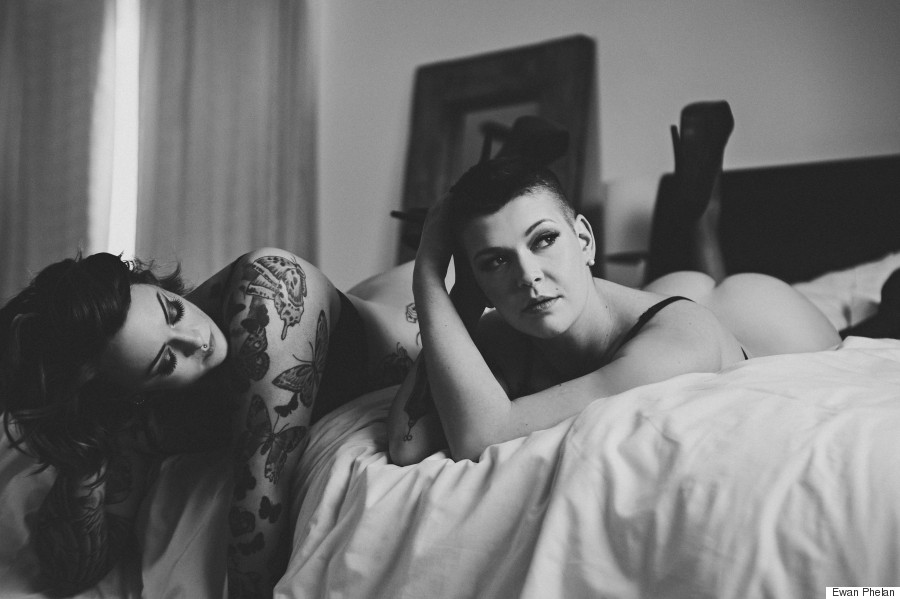 Gay fashion photography in modern magazines
There are heaps of fashion magazines which feature gay fashion photography since high fashion tries to incorporate more feminine vibes to the masculine world as the recent fashion shows illustrate. Those periodicals include Harper's Bazaar, Vogue, Elle, Grazia and many others. But most frequently gay fashion photography is featured in specialized Magazines like Gayletter, Loverboy, Hello MR., Gay Times and many more.
All of them make use of glamour boudoir photography quite often and therefore are in need of glamour nude retouching. Apparently, they manage to cope with the task of selecting the right boudoir photographers, as well as skillful nude photo editors. Their illustrations look fetching and mesmerizing. No wonder these magazines are one of the popular ones and are read by a great amount of people.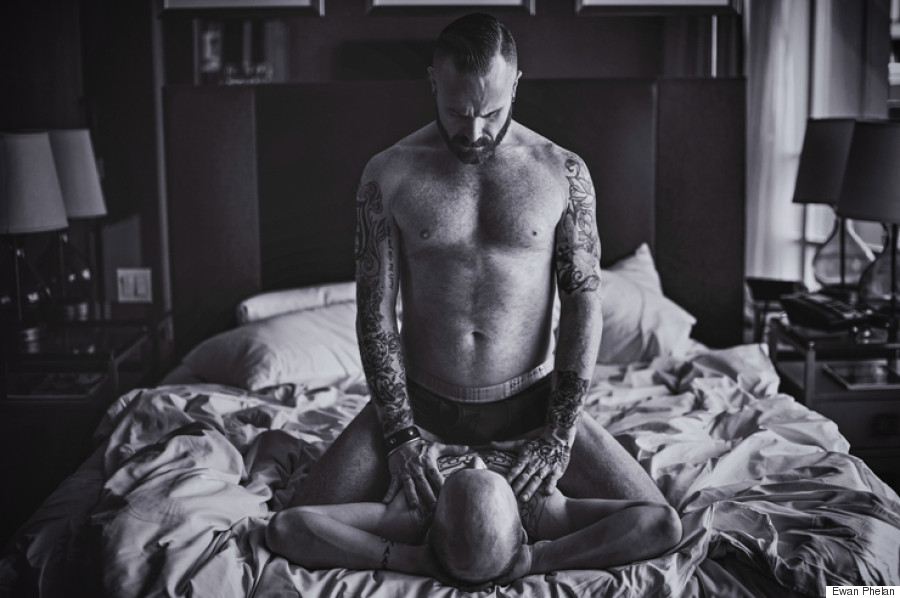 Since gay boudoir photography tends to become more and more popular, there are great opportunities for photography artists to work creatively and get more prolific and productive. However, there isn't always a plenty of time for a tedious and monotonous work of photo editing especially when you have a heap of photo sessions arranged ahead. There is no need to fret since our photo retouching service can give you a helping hand with it. We are a versatile company and indulge not only in glamour photo editing, but also in can supply you with portrait retouching services, always pivotal for photography body retouching, we can do your skin retouch online, as well as black and white photo editing and even more! Our photo retouching rates, as well as amazing photo retouch before after examples prove that we are a highly conscientious photo editing company with experienced professional photo editors who know The way you should do Nude retouching and are fully devoted to their cause. And a bonus above all that, we have reasonable and highly affordable photo editing prices which can allow you to forget about the routine photo editing work and rely fully on us for that.
Like and share the post
You are welcome to rate this post
The post's average rating:
---