Best boudoir photographers from Europe
Photography is something that touches every place, every country and city on our Earth. This kind of art is an essential element of our life, stile and image – no one can think about modern people who don`t take pictures. There is a great variety of genres and techniques, which is explained by creativity and fertile imagination of the artists.
Talking about Europe and lots of shooters who live in it one should certainly mention some particular artists who let us adore fantastic and wonderful world of photography. They create unrivalled and inestimable masterpieces and give us the opportunity to adore their works and style. Moreover nude and boudoir shooters reveal the beauty of naked or semi-naked body highlighting the most charming and admirable shapes.
Thus let us consider some info and works of the best boudoir shooters who live and create in Europe.
Best boudoir photographers from Europe
Gabriele Rescaldani is an independent professional shooter from Italy, Milan. Having begun his career as a photographer in 2009 Gabriele has been developing his skills and mastery.
He is dedicated to the art of photography and adores beauty that is why Gabriele wants to present it to the world by making images. Gabriele is very enthusiastic and opens himself to other opinions, he has an appetite for different styles and views.
Gabriele is fond of shooting women and has a set of pictures titled "Beauty" – appealing and magnificent models are presented in the photos. His boudoir images can`t but excite, a fusion and tenderness. Besides, Gabriele likes to photograph nature as it also lures him by its magic.
Stefan Vasilev is a professional creative shooter and designer who lives in the Capital of Bulgaria – Sofia. Stefan is a proficient graphic designer and has more than 12 years of experience – he is winner of numerous prized and awards, so he is sure to know The way you should do Nude retouching.
Besides Stefan Vasilev is a versatile person and engaged in photography. He shoots in different genres, such as boudoir, portraiture, advertising and editorial photography, product photography, etc.
His works are put on displays in the art galleries and featured in mags and international publications. Stefan likes to explore light techniques and black and white style, his models are fabulous and charming. Stefan is a hard-working and imaginative, he is competent to meet the demands of his clients. The photographer is also communicative and likes to meet new people.
Stefano Girardi is a Verona-based professional advertising and fashion photographer who is eager to work with different branches of photography business. Stefano is a glamour shooter and makes images for product photography – he is available for outdoors services, advertisement for shops and business, catalogs, brochures and flyers, photo books.
Stefano has had a passion to computer sciences from his childhood and studied informatics and chemistry. Thus during 6 years he has been working in the sphere of informational technologies, but passion to the photography art prevailed. He can`t live in the world without creativity and that is why explores it everywhere.
As for boudoir photography, Stefano Girardi also shoots portfolios and portraits. For sure Stefano knows Top list of poses for glamour Nude photo session , as he is a very talented and ingenious professional, and, of course, loves to devote his time to shooting.
Alex Jonas is a Paris-based shooter, who is crazy about portraiture, boudoir and nude photography, photojournalism and travel photos. Studying at Erasmus University Alex was shown some basic techniques of shooting and at that very moment he felt his obsession with photography. Definitely now Alex Jonas knows Recommended Photography Gear for Boudoir Photographers.
He studied an intensive course at photo school in Paris and then worked as a journalist, cameraman and producer. Today Alex is cooperating with media and constantly developing his skills and savvies.
Alex is keen on travelling and meeting new people, however being a little bit shy. He likes active life and to encounter with some unfamiliar cultures and environments. For that purpose Alex was travelling during two years and drawing from his own experience the shooter understands that the photography passion is something that can help people to find a new understanding of life.
Martin Duerr is a professional photographer, illustrator and artist from Greifenberg, Germany. With the help of shooting and drawing he conveys his thoughts without any words.
Since his childhood, Martin was surrounded by the spirit of art – his father was a gifted artist and also combined a painter, photographer and illustrator in himself. Thus Martin couldn`t but follow his father`s steps.
In his photography Martin focuses more on texture and shape, rather than on colours. Besides he likes to shoot in black and white to emphasize shades and contrasts.
Martin unites magic and fantasy in his illustrations, adding also some passionate elements and special charm. He likes to shoot flora and fauna, architecture, landscapes. Martin often tries to give life to the eternal item of good and evil. His photos can be added to the list of 10 extraordinary Nude photographs.
The shooter also mentions his son, a great musician and painter. He is best Martin`s critic and the source of his inspiration.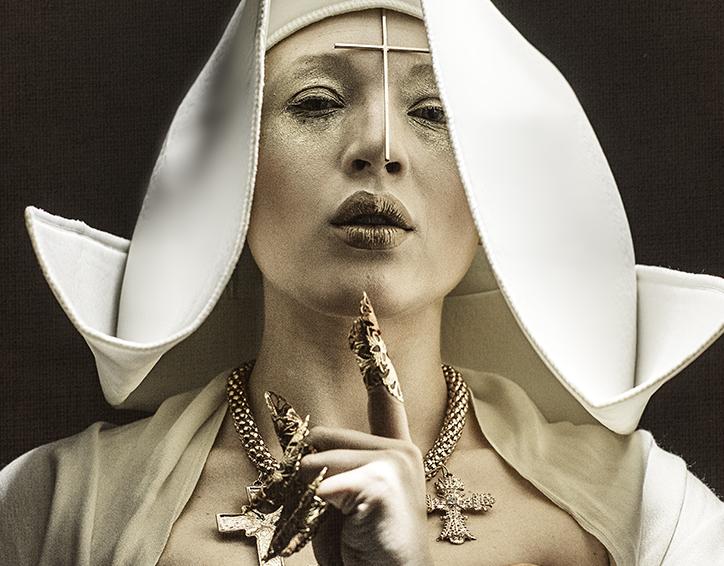 Ben Moore is a devoted shooter who is based in London, Great Britain. Ben made his first shot 25 years ago and since that time his love to photography just increased and increased. He adores photographing and can`t imagine his life without it.
Ben is a very versatile person – at college and university he studied biodiversity conservation. However his passion to photography prevailed and instead of saving species vulnerable to extinction on the Galapagos Islands Ben is in search of no less scenic backdrops but with aim to take outstanding pictures. He loves to work with different people and personalities and travel around the country and the world. Ben is interested in various genres – portraiture, boudoir photography, wedding photo sessions and so on.
During the last 18 months Ben has been working with mags and blogs. His images were featured in HELLO! Tatler and GQ magazines.
Why do photographers use boudoir photo editing?
The answer to this question is simple and evident – our Nude Photo Editing Service is provided by a team of one of the most professional and competent retouchers who work for Fix The Photo post production firm.
We can retouch all the pictures you send to us because the professionalism of our boudoir photography editing embraces a great variety of aspects of retouching process. We are sociable and communicative and thus ready to work at any moment which is convenient.
For sure you can trust us since we keep privacy policy and provide 100% of confidentiality. One more thing is that we offer reasonable prices for retouch and services which make your pictures of the most advanced quality.
You will always get desirable results and even more - we will tell you how to edit boudoir photos in Photoshop. If you are eager to cooperate with our company – a company which has 13 years of professional experience and efficient, conscientious, creative and hard-working specialists!
So, we are always happy to work with you!
Like and share the post
You are welcome to rate this post
The post's average rating:
---