The language of your body - Dance photo shoot tips to make a masterpiece
Your body is adjusted machine or just an appearance? Maybe this is something that could just beautifully convey emotions, energy and feelings? Have you ever wondered, that the body can convey more feelings than words? It is not able to lie, so there is no place for lies in dancing. Your body, your skin, you can be covered with several layers of clothing, or the opposite. You can stand before this world stark naked, as you were born. Do you think, you'll look weak and helpless? No, not at all. I assure you that you're wrong. After all, under your clothes or just under your bare skin, it is you hiding there. With all your character traits, with love to the world or with hatred, with peace or a hurricane. Inside you there is a small creature, impersonating your spirit. It formed over the years, it was influenced by everything from relations with parents, to your love. This little creature constantly needs freedom. It is the freedom that is difficult to convey in words. Only your body is able to convey all the feelings, emotions and characteristics. All this happens through the dance. Only you can show the world who you are. And be sure the world will answer you. Answer and your body as soon as it will show all the freedom of your feelings.

Such power and strength. What is this? Is it too much?
What does it mean "too much"? The things, which are not accepted by modern society, yes? Or not modern? And who did invent these limits? And whether this inventor or group of inventors are the authority for us? Do we have to listen to anyone, who tells us not to do something only because it is "too much" for them?
So many questions, so few answers. Only you can decide, whether to give freedom to your feelings or not. It all depends on you. Your love, your feelings, your hatred, your pain, all these feelings are very strong, such strong that sometimes they are not able to be conveyed by words. And some people has lack of a courage. However, if you risk and do something like that, the world will play completely different music for you. The song, written just for you. Too much metaphors? I'm sorry. But to tell the truth, neither words in these world can convey such a strong feeling as love. No language is able to disclose this feeling fully. And what about dancing? Yes, it certainly it can. Dance is a language of your body. Which may provide to the audience all your experiences, your message with the help of movements The viewer will be fascinated by him, his breathing will be sized up. Exuding confidence, you'll look like the shining Sun. Such moments are the life in itself. They cannot be overlooked in any case. So whatever it is, make sure that you captured them on video and photos. While video can capture the movement, to take a picture which can catch the movement is much more difficult. Especially, if it is a nude photograph.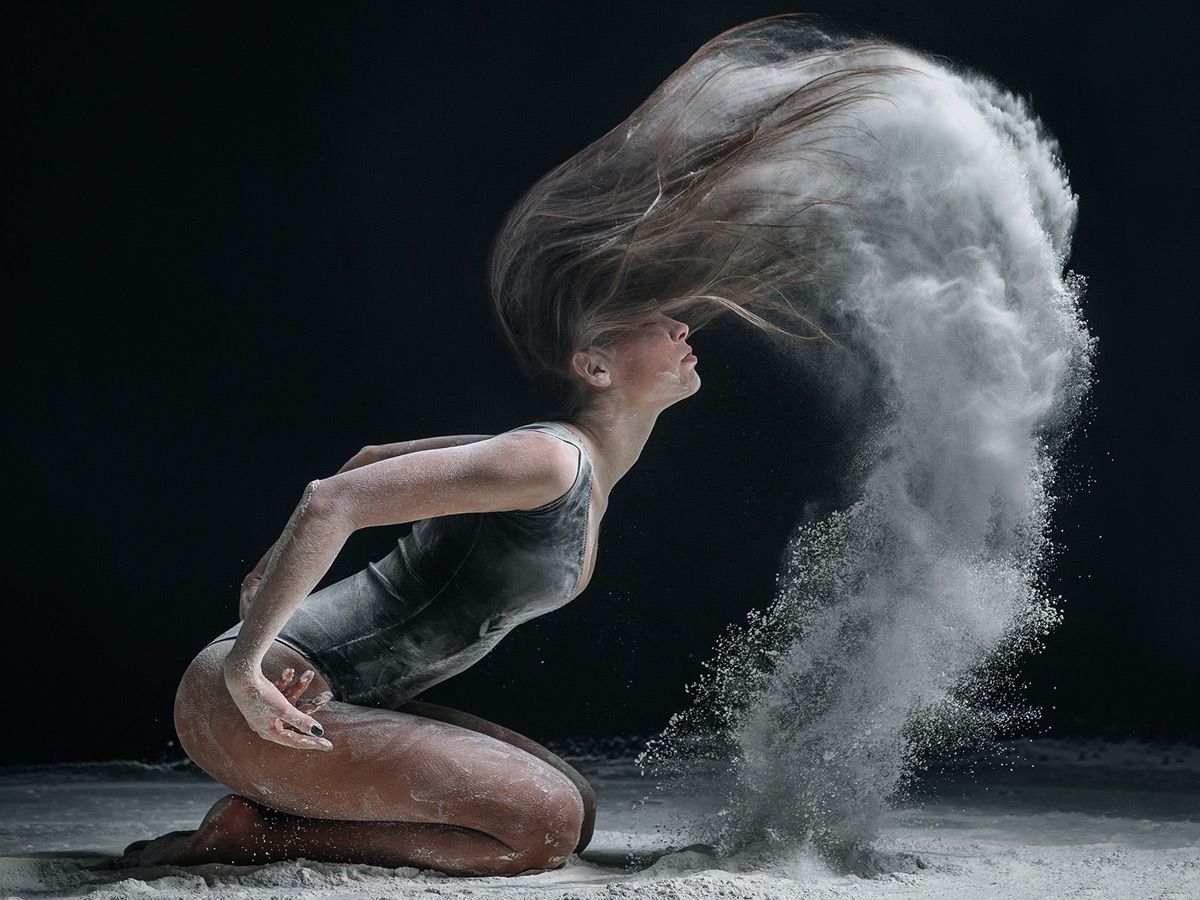 There are a few of the best dance photographers you should not miss.
Such a business should be treated seriously. As seriously as you can. Of course, everything should be at the highest level. You should do everything possible and impossible and your photographer too. The choice of the photographer should be taken carefully, because he will find best dance photography ideas for you. There are many gifted artists, who create an art, they applied a very weird ideas and then realize them in life. They create history, and you can become a part of it.
One of the best dance photographers, who declared to the whole world about his talent is Ludovic Florent. He walked up to a photo shoot with his vision. And no one expected this from him. He used sand and presented it in the best possible way. He combined the beauty of the female body and flexibility of sand to create a masterpiece. And he succeeded! Incredibly, this photographer has a knack for photographing. He created the splendor that struck the entire world, and himself too. "Star dust", so called his masterpiece. Love of the female body, its beauty and the levity, everything is in his photos. Girly bodies like a flitting butterflies convey unearthly beauty. A photographer worked hard, models too. It's so hard to convey easiness. Fluttering among the star dust fairies, nymphs that resemble angels. Here it is, a work worthy of all possible praise. This photographer helps to raise the genre nude photography to the heavens. Such photographers as he, broadcast the beauty of the body without excessive banality and vulgarity. Innocent beauty is breathtaking.
These photographers will put all their heart and soul into the work. They will be happy to create an art. Photographers like him take into account all the details – dance photography poses, lighting, additional attributes, without noticing time, of course he must know how to photograph dancers in studio. He will spend a few hours shooting one frame, if it is necessary. He can give an effective photographer will be happy to work, he does not notice the hunger or fatigue, there will be only you, photographer and your body language. If you want to know more about body language just read Edit photo black and white inspiration 2017 – language of human body.
Another excellent photographer in our list is Ben Hopper. This scandalous photographer made a noise in the world, it is well-known. His photographs are like frozen sculptures of ancient Greece, portraying the muscles in a beautiful light. The relief of muscles shows us models strength and elasticity. Pictures of the photographer stand out with magnificence and extravagance. His work is called "Naked transformation", powerful and loud name, isn't it? Viewers are fascinated by strength and plasticity of the human body, it's naturalness and beauty. Models had a herd work, but the result is definitely worth it. No guts no glory, am I right? Look for dance photography ideas.
Ben Hopper is considered as an extravagant photographer, he is a kind of weirdo. Many of people even consider him as a mad person. Did audiences opinion stop him? No, not at all. Because this photographer knows what he wants. He goes to his goal, he goes his own way, without changing direction, without listening to other people's opinion.
The following photographer in this article is Alexander Yakovlev. He is literally one of the best dance photographers. This magnificent photographer from Moscow perfectly conveys the magic of dance. He makes photoshoots of the dancers in the studio with great pleasure. Approaching his work with all his soul, he gets the masterpieces. His frames are always dynamic. He always chooses the best moment of shot during the movement. Also he uses flour as an additional attribute. Alexander photographs dancers in static postures or freezes the crazy movement in the air. He knows how to convey the beauty through the prism of black-and-white photos. But maybe he used black and white photo editing. His models are frozen in the most wonderful moments and these photos, are full of emotions, these photos will live forever. He always uses best cameras for dance photography.

Another extraordinary photographer is Shinichi Murojama with his work "Nude". He opened a new direction in the nude photographing, i.e. incredible and can not be ignored. In his photographs Shinichi Maruyama captures nude dancers in motion, but he displayed not a single moment of the dance, but tried to capture the continuity of the movement and the beauty of the human's body, connecting thousands of frames in a single image. As a result, it seems that the picture is alive. Shinichi Maruyama was born in 1968 year in Nagano, Japan. From the 2003 year, he lives and works in the United States. To create this project, he collaborated with choreographer Jessica Lange, and his painting was inspired by Marcel Duchamp's "Nude descending the stairs №2".
Can you advise me some dance photography poses?
Dancers attract many photographers with beauty of their movements, dance dynamics and plasticity of bodies. But make an interesting dance photoshoot is also not easy. And it's not only about the technical settings that must be set on the camera. Also you should use best cameras for dance photography. It is important to recorded in the statics of what actually is on the move, and be able to fix this by saving the emotion and the energy of the dance. Often it's a hard task to catch the peak, where the model looks best. After all, it is necessary to take into account all the details, and for all this, the picture should look natural. Definitely to highlight certain dance photography poses is almost impossible, because each dance differs from others with its style and movements. But there are several examples, with the help of which it will be easier for you to find your own style, by understanding the patterns of good photographing dancers. Even they need dance photo shoot tips.
Pay your attention on the picture below. This is the picture of the famous photographer Richard Calmes. This photographer from United States, who looks for professional dancers and relieves the incredible pictures. For example, on this picture we see the entire plastic of ballerina. Her back arched and the hands show tenderness. Her hair is not scraped back into a ponytail and shows the easiness that is inherent for women. Certainly, the model is very tense, but she does not show it. In fact, her task is to convey lightness. There is glamour photo editing on this photo, it made photo look beautiful. The question is, Why glamour photo editing is so popular?
On the next picture the hair of model is scraped back. Her hands are floating in the air and reach high. Her leg is bent at the knee, but she stands on tiptoe. It is very important to stand on tip-toes; this visually extends her legs. The second leg is set back and emphasizes a good flexibility of ballerina. The photographer chose the good camera angle and model looks successful. Her head is side-on, and the body shows her best inflections of the body.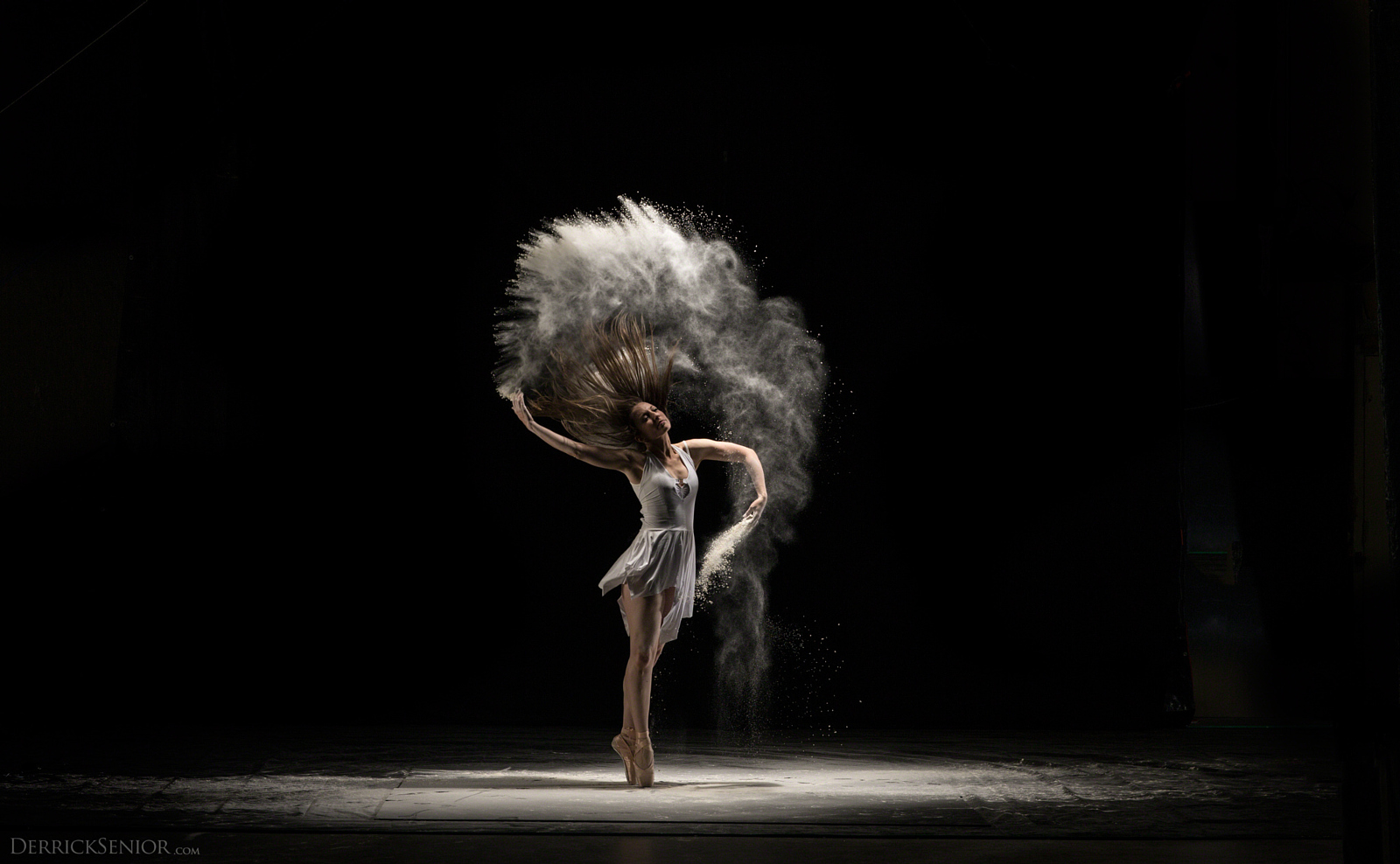 Not only women can convey elegance at the pictures. Male dancers are a very interesting resource for photographers, who like different atypical characters. The beauty of the male body can convey not only elegance but also force. It will upgrade the photo. On this photograph the model shows his good flexibility, and his face is completely relaxed. Hands rise up and reach to the sky. Very beautiful posture, you should definitely try it. Read Best Gay glamour photo editing – best boudoir in the web and enjoy male beauty.
The following picture, made by Alexander Yakovlev, as well as the previous one, shows the female body of the ballerina. She is like a tender swan, so bending and graceful. Her head dropped down, her hair scraped back, her legs bent at the knees. The eyes are hidden, it makes the photo faceless, which is very beautiful and mysterious.
Another example for posing is a picture in the jump. This is not an easy task, but it's worth it. You will need to take some pictures and maybe a few dozens of pictures, in order to get a decent shot. A good flexibility will play you at hand. In a jump, you must pull the legs for them to look long and of course don't forget the facial expression. It should convey lightness and tranquility.
And of course do not forget about a dance with a partner. Joint photos will look great. Models and photographer's task is to convey love, passion and tenderness. In this photoshooting models should be adept actors. People must believe you. There must be visible contact on the photo.
I have some dance photo shoot tips for you
Photographers who have repeatedly tried to take pictures of people dancing in a nightclub or a dance show, know how hard that is. Sometimes, to make a good shot, we have to spend a lot of time and patience to try all the techniques of photography and various camera settings. No wonder even professional photographers consider photographing dancing one of the most difficult types of photography. Those masters of photography, which possess such a great talent, and are very highly regarded in the field of design, in the publishing and newspaper business. They know, that it's especially difficult to photograph dance.
In order to get a good photograph dance, of course, to have a good and expensive best camera for dance photography is not enough. For this, first of all, you need to have certain knowledge, experience, skills. Even with the inexpensive camera you can take wonderful pictures! That is why we have decided today to give some practical dance photo shoot tips for photographers-beginners, who want to take up this fascinating thing.
You need to prepare for the photoshoot in advance. Sometimes, having forgot to charge the battery of the camera or leaving home the desired lens, the photographer can negate all the alleged photoshoot and spoil his and model's mood. As the practice shows, beginners have such a problem often enough. Very often they forget to take long zoom lens, which is very good at taking pictures of people dancing at a great distance.
Each photograph must be carefully prepared, namely clean lens in advance, charge batteries, free up space on your memory card.
Going to the "Photo Hunt", don't forget to take a long throw zoom lens and external flash. Lens allows you to shoot an object at a far distance and external flash will come in handy if you are going to take pictures of people dancing at a club.
When you start directly photographing, you will need to focus on dancers. The photographer must be incorporated into the rhythm of dancing people, get into the dance, predict emotions and movements of the dancers. No need to shoot everything! Doing a thousand images of dance, thinking that then there will be plenty to choose from, is not necessary. If you become mindlessly pushing the button on the camera, you are unlikely to get the wanted result. Carefully follow the dancers, learn their dance technique and then you will be able to determine when to press the button. For example, you will understand what moments dancer can freeze, or bounce or bend their back. Remember that dance is a specific driving dynamics that sometimes recurs. You also shouldn't neglect body retouching.
No need to be afraid of different experiments. Cameras today are very perfect; they have many different functions. This must be used! Photograph modes in different modes at different exposures and from different angles. However, when shooting people dancing it is preferred to use "shutter priority". Photographing in this mode, you can very well emphasize the dynamics of the dance. And dynamics in dance, as it is known, is the most important thing. Various experiments in the process of shooting very often give their results, there are remarkable, unusual and beautiful pictures.
During the shooting never make sudden movements. Press the button smoothly, without jerking. Don't forget that during the fast movements the dancers and their shapes can get blurred in the picture. If you see the dancer going to do something unusual, an unimaginable movement or other complex element, you need to prepare in advance to this point.
During the shooting the dance don't forget to keep an eye on dancers' faces, more precisely, their facial expressions. Even experienced photographers neglect this moment! But emotions are very important. Face like a body can convey emotions too. Mimics displays the status of the person in the dance. Even if you managed to catch the perfect frame movement artist, and his face will remain completely indifferent, then it is unlikely that this photo can be considered good.
Google a retouching blog and find services you need. You can make your photo look perfect, you also can economize your time. There is skin retouch online, it is a necessary thing if you deal with nude photographing. You know, a lot of photographers make mistakes. Just to avoid it read Five Mistakes in Skin Retouching Online.
This is an important point, which does not take into account by many photographers. Emotions of the dancers is necessary for beautiful photos. Try to catch the moment when the dancer is particularly expressive shows his emotions. If you photograph dancing people in the club, then stop at one person, who tries to talk about his feelings through dance, rather than who just looks in camera.
Look, isn't it an art?
The nude photos of dancers have become very popular nowadays. We perceive it as an art. It's truth, this is art. One photographer recently shocked the world with its his bold work. His name is Jordan Matter. He made one of the most extraordinary dance photography ideas. Photographer asked ballet dancers to participate in his experiment. His work impressed everyone with its brilliance. After all, if we are talking about nude photos, everyone used to see a photo studio as the background. A lot of photographers even don't know how to photograph dancers in studio. However, Jordan shoot the dancers of ballet for his photobook and used the city as a background. Read about Outdoor Boudoir Photography Ideas – Best Outdoor Destinations.
His book is called "Dancing in the dark", that is very appropriate, because the city at night opens absolutely another hidden sides of the people's desires. As he said, he has continuously working on this book for two years. After this time, he began to regret that the work is finished, because he gets used to it. His photos are awesome, but I'm sure there is a good retouching there. Just look digital retouching portfolio, and you'll understand me.
On the book cover photographer placed the photo of Mikaela DePrins, dancer from the National Ballet of the Netherlands. After she moved from Haarlem to Amsterdam, she continued to keep in touch with Jordan, and when they met again, he invited her to take part in the project. Lights of the city captured his attention. He thought it would be worth to capture Mikaela, right in the middle of the busy Avenue. Final snapshot captures naked Michaela DePrins, standing in her ballet slippers on tiptoe. She crosses the street with such grace and dignity that an elderly couple turns back on it, without embarrassment, with the excitement.
The photographer made huge quantities of images both in large and small cities around the world. He tried to pass through the pictures, as we try to reach our goals in our lives, not looking around, just trusting our instincts. Each photo illustrates how dancers leave their comfort zone, seeing only their goal, their dream, their abilities. He is not afraid of extraordinary things, such as Naked wedding – Best nude photo editing examples.
Here we come to the end of this article. Oddly enough, but even the craziest ideas might prove to be surprisingly beautiful and unusually pleasant for admiring them. The main thing is to try and not be afraid to experiment. Give yourself a little freedom. Do not be afraid, because our society has long been perceiving nude photography as an art. Don't listen to anyone, only yourself and your deepest desires. Make wonderful photo shoot and do not forget about retouching. You know, photo retouching rates are pretty small. If you are interested in it, you may read Pin Up Retouching Tips – Hot & Juicy.
Like and share the post
You are welcome to rate this post
The post's average rating:
---