Why glamour photo editing is so popular?
Exciting, attractive, fashionable…all these words come to our mind when we see something glamour. The same applies to photography – alluring and fascinating photos capture our attention. Glamour photo art is quite zesty genre of photography, it presupposes portraying the subjects in sensual poses ranging from naked to fully dressed and at the present time it has widespread public interest. Thus, glamour photo editing today is no less popular because each photo, as we all know, needs professional post processing, especially when it comes to glamour photos.
Photographer: Ana Dias, Lisbon, Portugal
Basic aspects of Glamour Portrait Retouching
Glamour Portrait Retouching is a fundamental aspect of glamour photo editing. Glamour portraiture increases its popularity day by day and that is why it needs more and more retouching specialists and the development in this sphere. Featuring glamour images and The Best Boudoir Photos of Celebrities is typical of fashion and glossy magazines that cater for a wide readership and that is why the question about Glamour Portrait Retouching attracts our attention.
Carsten Witte, Hamburg, Germany
It is important to realize that this type of professional retouching involves several steps and you can read them below.
The first step concerns the color of skin – the task is to make it correct. This component is crucial and that is why skin retouch online can`t be overlooked. Retouchers adjust color and set black and white points in order to improve skin tone. That can be done with the help of the curve tool, correction of the hue and saturation and colorspace considerations.
Carsten Witte, Hamburg, Germany
Portrait retouching services should hide all the drawbacks of a person`s skin in the picture and make it look ideal. Therefore the second step is to get rid of all the skin defects – spots, blemishes, wrinkles, freckles, etc. And, besides, the goal is to make portrait naturalistic having no over glamorizing for it to look professional.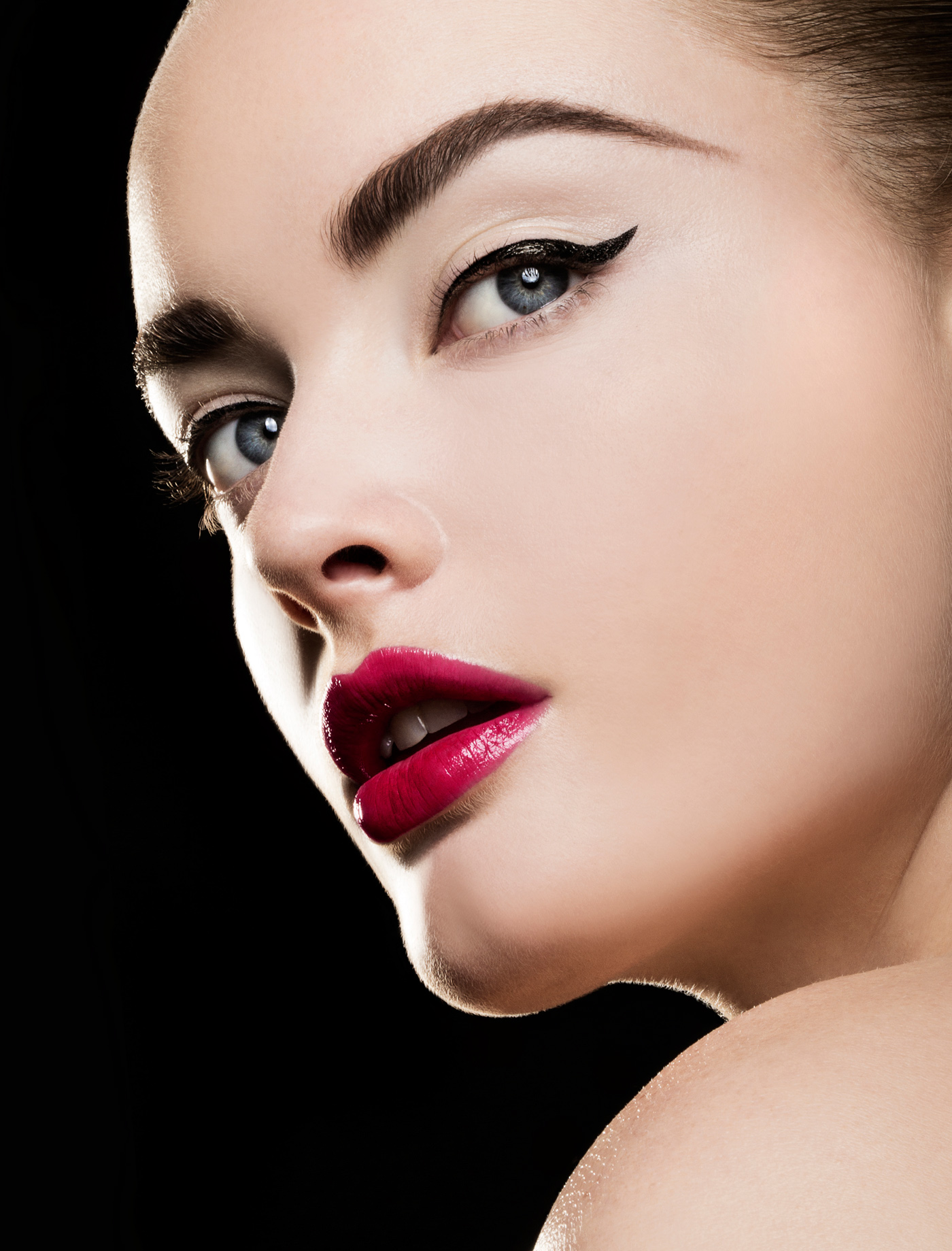 Carsten Witte, Hamburg, Germany
During the next step of glamour photo editing retouch artists explore luminosity blending for light skin to be darkened or vice versa – for dark skin to be lightened. Besides, here we observe more serious approach – extensive blotches` remediation and skin softening or smoothing. With the help of glamour photo retouching techniques experts also enhance eyes, shape of the nose, lips and cheek bones, adding make up, retouching hair so that a photographed person looks hot and appealing.
Then experts may use any glamour photo retouching techniques they need: Glamor Glow technique, Iris blur effect, figure shaping, cloning/repairing, layer masking, etc. The choice of the method depends on the stated goal or, to put it differently, on the people who need glamour photographs. For better understanding you may see Best nudes of Kim Kardashian – boudoir photo editing or natural beauty? that can be an illustration of the need of retouching.
Alina Kovban, NY, USA
Best boudoir photographers from Europe are sure to know what glamour portraits they need, because they usually collaborate with many brands, agencies, web sites. Most of shooters are engaged in commercial photography, as well as glamour retouchers. Retouch artists work for entrepreneurs or businessmen who are eager to advertise their products that is to demonstrate their best features for would-be buyers to be attracted. What`s more, glamour retouchers cooperate with celebrities, models, famous and distinguished people whose photographs are featured in a wide range of magazines. However ordinary people sometimes want their pictures to have glamour editing, since the majority of people wants to keep up with the times and enjoy their own beauty and charm having glamorous portraits that adorn their photo albums.
Patrycja Wieczorek, Warsaw, Poland
Glamour photo retouching techniques from grand masters
If we are talking about black and white photo editing, portrait retouching, picture enhancement or photo retouch before after we imagine the work of retouch artists. But usually it is a team of photographers, editors, make-up artists, assistants and, of course, our dear subjects – photo models. They are beautiful flowers that adorn mags` covers and act as brand symbols, they inspire and make professionals create inestimable pieces of photo art. So, let us consider some info about several extremely beautiful, attractive and provocative women.
Gigi Hadid is one of the most popular models of 2016. Having perfect appearance, hot appealing body and great talent she works with many famous brands and magazines, such as Vogue, Harper`s Bazaar, W Magazine. As for campaigns, here can be mentioned such brands as Moschino, Maybelline, Tommy Hilfiger and so on.
Beagy Zielinski, Munich, Germany
Kiki Willems is model from Netherlands who has extremely beautiful red hair and light skin. She is very sensual and emotional, her photographs convey her versatile personality. She is the source of inspiration for many creative people and for this reason Kiki is constantly working with Vogue, Prada, Marc Jacobs, Jimmy Choo and Margaret Howell.
Hannah & Joel, Antwerp, Belgium
Gisele Bündchen is a Brazilian model and of the most sought-after professionals. She is in the list of the richest models in the world (as well as Gigi Hadid) and used to be one of the Victoria Secret`s Angels. She is also an actress and had some supporting roles, but her main success is connected with fashion industry. Gisele cooperates with Chanel, Carolina Herrera, Dolce&Gabbana, Versace, Valentino, Ralph Lauren, Chloé and that is not the end of the list.
Anderson Torres, São Paulo, Brazil
As has been mentioned above, photographers give retouchers the material to work with. We can`t but mention several highly-qualified, successful, imaginative, ambitious and passionate shooters, who are in love with photography and give us the unique possibility to look at their pictures.
Mikel Muruzabal is a professional photographer based in Barcelona, Spain and has passion for shooting fashion, glamour and architecture. He is also the advertising photographer and during the last ten years he has won seven awards and exhibited his works for several times. Evidently, Mikel has his own projects and he is ready to express himself in different ways. He is engaged in body retouching and other aspects of postproduction and for sure he knows about Semi-Nude Victoria's Secret Photos - How Much was Retouched.
Krisztián Éder is a fashion and portrait shooter from Hungary, Budapest. Having started his career in 2007 Krisztián has been working with lots of celebrities – models, actors, musicians. What`s more he cooperates with many fashion designers and glossy mags, such as Marie Clarie, Glamour, InStyle, Elle. Chiefly, Krisztián works in B/W, and his photographs are mesmerizing, unique and highly-professional. They speak of the spirit of exquisite European who wants to show his world perception. Krisztián`s pictures are likely to be added to the list of 10 extraordinary Nude photographs.
Enrique Vega is a photographer who is from Mexico, but now he is based in New York. Enrique likes fashion, and that is why he collaborates with international popular magazines, as, for example, Glamour, Marie Clarie, Elle, Harper`s Bazaar, Vogue, Cosmopolitan and others. His style is charismatic and charming, the photos reflect his great talent. Enrique Vega is a versatile personality and also he develops himself visiting Best nude photography websites.
Silviu Săndulescu is a commercial shooter from Bucharest, Romania. Mainly he shoots nude and boudoir, but he also likes fashion, beauty and glamour. Since 2007 Silviu has been working in the sphere of photography and naturally he works with many clients. Here we can mention record labels – Roton Music, Hahaha Production, Cat Music, Media Pro Music, Universal Music and magazines like Viva, Playboy, Cosmopolitan, Bravo, etc. He is sociable and highly-skilled that is why it is pleasant to work with Silviu. He is the one can easily tell you a lot about Recommended Photography Gear for Boudoir Photographers.
List of classic glamour photography poses
When it comes to glamour nude or boudoir photography, it is very important to choose the right pose, because it really makes the difference. People feel undefended, they need protection and warm atmosphere, confidence and pleasant communication. For sure they want to look appealing and hot, that is why poses are essential. It is an open secret that there exist classic glamour photography poses and some special or unusual ones which are used by shooters. Here you may observe some striking and impressive posing and if you have deep interest you may read our retouching blog where you can find Most popular boudoir photography ideas.
1. A little of an enigma
Here you may see a fabulous blonde whose main task is to show the beauty and a gleam of triumph in her eyes. She doesn`t show her main charm prettily covering it with her hands.
Jvdas Berra, Mexico City, Mexico
2. A useful hat
Here we again see a woman covering her breast, but in this case she does it with the help of a hat. The photo is very romantic and suits for glamorous magazines.
Silviu Săndulescu, Bucharest, Romania
3. Zesty bud
In this picture the model is seminude and wears pink funny swimming suite with bananas. However the main emphasis is on her zesty bud.
Silviu Săndulescu, Bucharest, Romania
4. Perfect legs
Look at this amazing photograph! The woman shows only her perfect legs and it drives people crazy. Besides, the photo is black and white and that adds appeal and charisma to it.
Silviu Săndulescu, Bucharest, Romania
5. Extravagant cloths
The woman is photographed wearing extravagant cloths and that makes the photograph quite eye-popping. It can be said that the photo finds itself somewhere between nude and boudoir style.
Silviu Săndulescu, Bucharest, Romania
6. Just nude
You might have heart about the KISS principle? Keep It Simple! The woman is extremely beautiful and attractive, she is not shy and she is not afraid of showing her beauty.
7. Surrounding
One more helpful advice is to concentrate not only on poses, but also on surrounding. In this picture the model is in a bathroom and shows her voluptuous body.
8. Masquerade
Do you like masquerades? It is a great idea to use the topic of mystery and ask a model to wear special costume and mask. Usually people want to hide their identity under the mask, but this glamour girl doesn`t need it.
Silviu Săndulescu, Bucharest, Romania
9. Seen from above
The interesting composition of the picture grabs your attention at once. The model is photographed from above and this idea seems to be smashing.
10. Chemistry? Why not!
You might have never thought about chemical formulas looking at glamour boudoir or nude photographs. But here an unusual decision is demonstrated – these formulas ae painted on the model`s body!
We hope you have enjoyed these photographs and took into consideration some poses.
What glamour photo editing includes
Glamour photo editing is one of the most advanced levels of retouching. Diligent, competent and conscientious specialists spend hours in front of the computer screen doing this type of retouching work. Every detail, each tine element should be taken into account, all the defects, flaws and drawbacks must be eliminated and fixed in a most competent and professional way.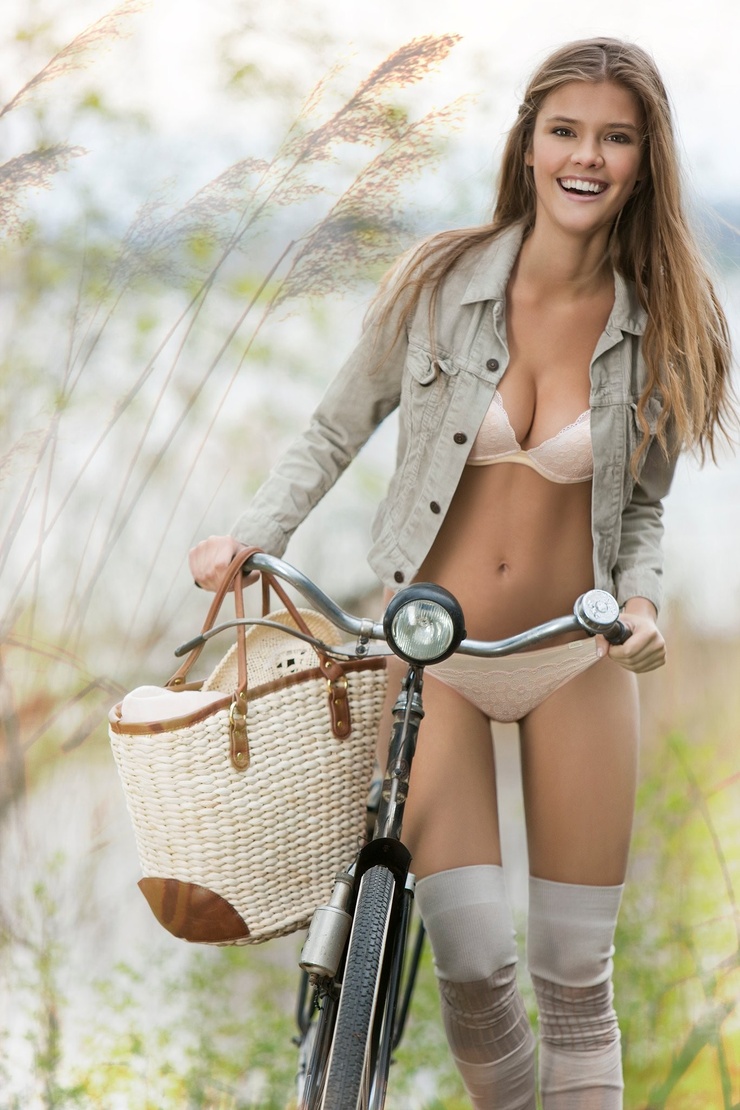 In terms of glamour photo editing, it includes the retouching of skin, face, the body itself. As for portrait glamour picture editing, it is essential to adjust skin color, remove defects – wrinkles, spots, blemishes, acne, soften the texture and smooth the skin. Besides, retouchers enhance hair, fix eyes` problems, correct the form of nose, cheekbones, lip lines, whiten teeth and may add some make-up.
There exist special techniques which are also used in High end editing. These are: Blur+Grain action and inverted high-pass (which are faster and not very difficult) and Dodge and Burn and the "byRo" method (which are considered to be more time-consuming and complicated). The list is not limited by these methods, there is a huge range of special options in Photoshop.
Our company is one of the most sophisticated in the sphere of retouching - our professionals do their best to make your pictures of the top quality. What`s more we offer excellent service at reasonable photo retouching rates. We are happy to work with you and be your helping hand!
Like and share the post
You are welcome to rate this post
The post's average rating:
---