Some useful tips for boudoir photoshoot and boudoir photo editing
People are beautiful, aren't they? Unfortunately, many of them are not aware of this. Our beauty is hidden under old sweaters and jeans. We follow fashion or vice versa we didn't think about it, but one way or another there are we under all these tons of clothing, with our own advantages and disadvantages. Every person has its own peculiarities and this is human beauty. Inch by inch your skin shows that you are a human of flesh and blood giving an opportunity to see you at a different angle. Often people used to cast another people some roles - boss, teacher, neighbor, friend. People are used to seeing you in these role.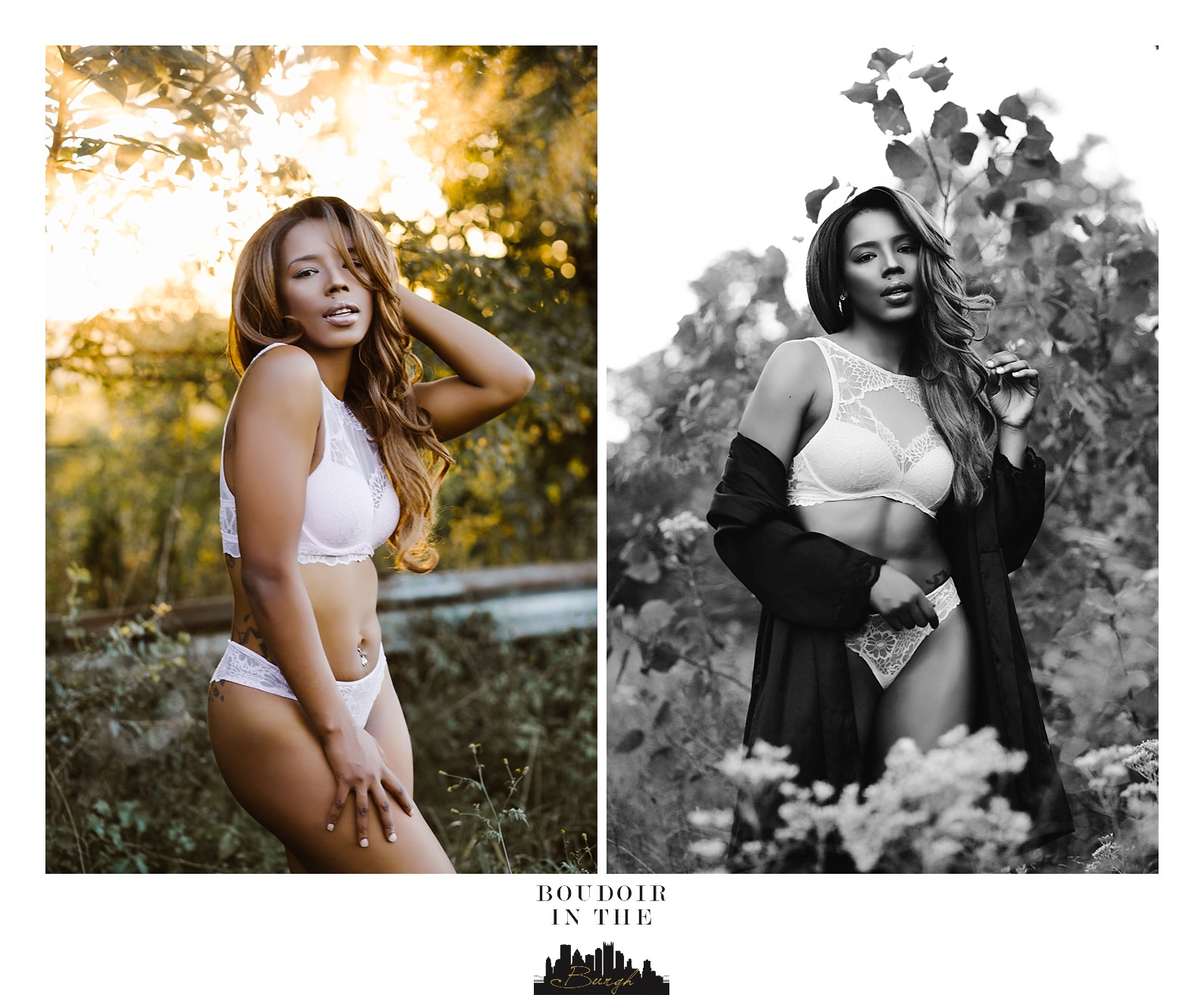 But you are, completely different, almost stark naked in front of this huge world. Are you scared? No, you don't. You are full of confidence and freedom. And nobody can recognize you. Clothes that you wear is very light, soft and neat it emphasizes your beauty, people cannot force their eyes from you and cannot believe that it's you. All that time you were so beautiful, but this has not been seen. In this article we will talk about boudoir photography.
What is special in boudoir photography?
Boudoir photoshoot is not just photos, it is a kind of therapy aimed at the self-acceptance, acceptance of your body, the beauty of its lines. The photographer sees you with clean, sincere eyes, conveys your true beauty, inherent only to you. Unfortunately, in everyday life, we forget about it and don't pay our attention on it.
This is a unique view of the photoshoot, aimed at uncovering your femininity and preservation your individual treats on photos. As a result, you don't only see your beauty on the photos, you have a weighty proof of your uniqueness.
Boudoir photoshoot is a romance. The main aim of the boudoir photography is to convey feelings of love and tenderness, focusing not on the nude body, but on the emotions of heroines of photoshoot on their mood and state of mind.
You may want to be photographed in the out-of-doors, or in the Studio. Maybe you want to do a photoshoot in the style of high-end, and perhaps you want the most natural shot. Maybe with a minimal amount of linen. Maybe without makeup. Can be you want film it. All this is possible, a huge range of choice and a lot of the options that will be useful.
Taking photos of women in passionate underwear is a delicate matter. Not only technical aspects are difficult, as well as the relationship between model and photographer.
If the model feels uncomfortable, she cannot relax and does not trust the photographer, photographs reflect the severity of the relationship.
Fortunately, there are a few tips that both parties can use to minimize the awkwardness and maximize beauty, it is necessary to get great photos.
Professionals who work in this sphere for many years, know some things, which definitely need to be considered exactly where you are going to a photo shoot in style boudoir.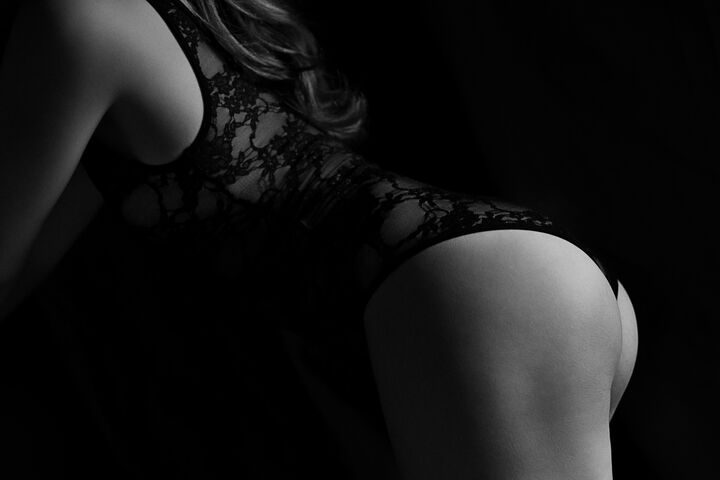 Professional look at a photoshoot in boudoir style
# 1
They understand exactly what their clients want and maximally realize their desires. They convey information in detail to a makeup artist, stylist and other team members. In order to do this a lot of people make mood board. Visual images will make the task of the photographer easier. Especially to makeup artist and stylist.
# 2
They are doing a photoshoot, not limited to 30 minutes, if this is client's the first photoshoot in this style. Most likely the customer simply will not have time to relax during this time.
Usually photoshoot in 30 minutes go much cheaper and definitely save time. But additional options for choosing frames, discuss retouching they tend not to include. Look at this photo by Richard Rosario.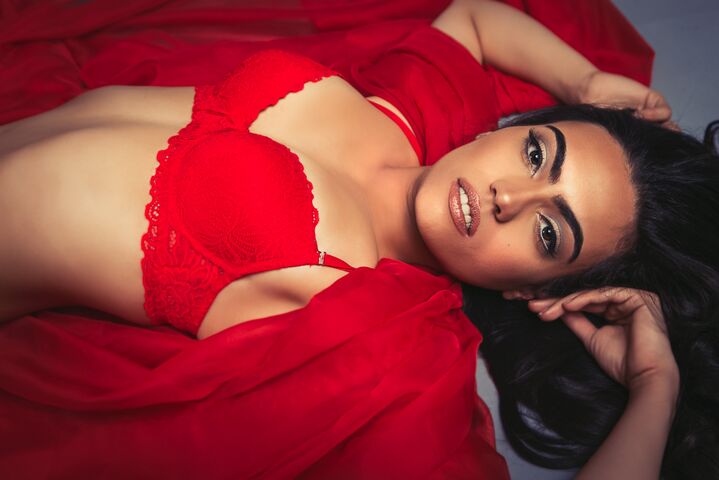 # 3
They discuss with clients, whether they want to look at original photos before pictures will go on retouching. Very prudently, because views on which frames are the best photographer's and client's thoughts may not coincide. Well, or the client may just want to have the original photos. They discuss color boudoir photo editing in advance. They can also show one proceeded photo and discuss all the details on her before photographers begin to retouch the remaining part. Or show digital retouching portfolio.
# 4
As everyone has different sense of beauty, photographer agrees with the client whether she/he need general retouching of face and bodies or not. Some customers complain that they are are unrecognizable, and they like their own look and prefer the naturalness and each "wrinkle" near the eye want to leave.
# 5
They discuss the deadlines for the finished material very strictly. There is no need to say that they are always punctual.
# 6
Professional photographer always takes into account all the smallest details ranging from lighting, clothing, additional attributes, to the mood of the customer. Look at this photo by Burke Heffner.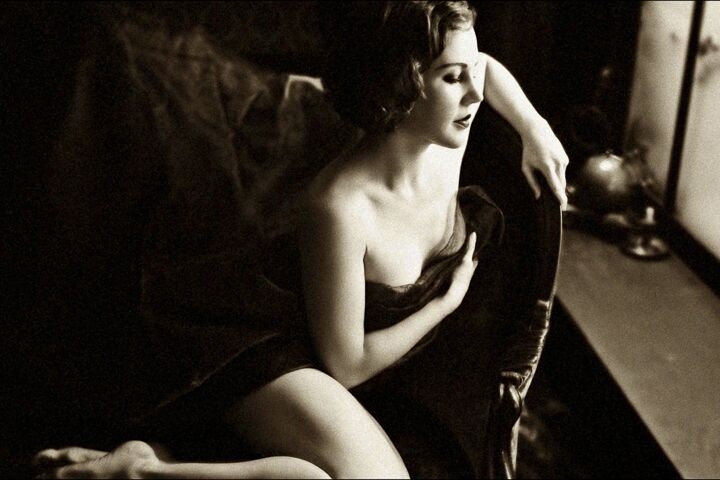 # 7
If photoshoot is dependent on external factors, which they do not control, they always have a backup plan. For example, if you shoot in nature, rain can disrupt all the plans, while the hair and makeup are ready.
In the case of plan b, the attachment will not be lost. We are all human beings. We can get sick. Photographer must have additional contacts in your notebook for make-up artists, stylists, studios (places) and even photographers.
# 8
Professionals examine a selected location in advance. They think through the details. If necessary, they are hiring a decorator or florist.
# 9
If photoshoot is 1.5-2 hours, then the client gets tired. Very tired. This is not an easy walk through the sunny meadow. It is also a kind of work. Therefore, professional photographer always knows when they need breaks.
# 10
Professional photographers believe that before the photoshoot you shouldn't eat a lot. If the photo shoot is in the midday, have good breakfast. And before a photoshoot, if you are hungry, make a small snack. In the case of long photoshoot take something with it.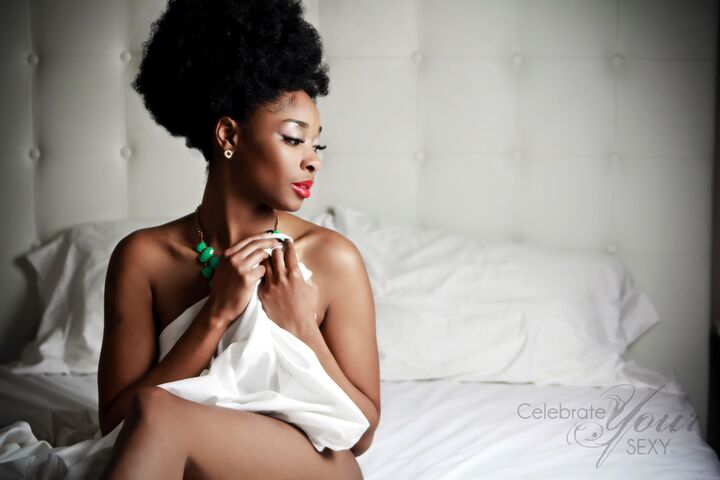 # 11
Boudoir photography is a pretty bold step, so the photographers know that clients can be repressed. They need help. Professional photographers recommend relax in front of the photoshoot, for example, enjoy a relaxing massage before shooting. This will help you throw off the muscle tension.
# 12
Camera angle is important in any photo. But if it is boudoir photoshoot, then camera angle is in the top three the most important things. Because the slightest deviation of the camera can lead to disastrous consequences and turn a feminine appearance in common and vulgar.
# 13
Photographers can help you relax, and listening to their recommendations at the end of a photoshoot you'll pose by yourself without asking what to do. You'll get the coolest photos in such moments. If you fully share the vision of the photographer, you can rely on him. This is also a great option.
# 14
There is another problem faced by photographers in boudoir photographing. Imprinted strips of elastic webbings and shoulderbands is one of the biggest problems of boudoir photography. Wear the things that you are going to be photographed in. Or choose loose-fitting clothing that does not leave traces nor on the shoulders, no waist, nor elsewhere before shooting.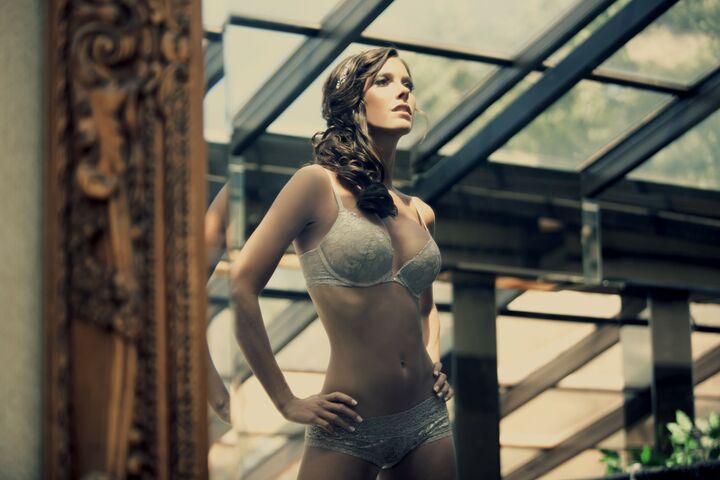 Therefore, if you are going to do business on boudoir photography, remember few things.
# 1 Arrange with the model and plan shooting to get comfortable with each other in advance. Establish a stage strategy that specifically you want to get from the photoshoot.
# 2 Although the model can have an opinion about in what underwear she looks better, the photographer is more aware what looks better on camera. The model should provide in advance a number of options and know your point of view.
# 3 Model chooses the place for filming, where it is convenient and comfortable, for example, in your bedroom or living room. If photos are taken in studio, select it sometimes before shooting. You can read Elegant and sexy – How to make fantastic bedroom photography
# 4 Think about adding some accessories. High heels are a classic choice. You consider non-traditional, such as umbrellas, stockings, balloons, handcuffs etc.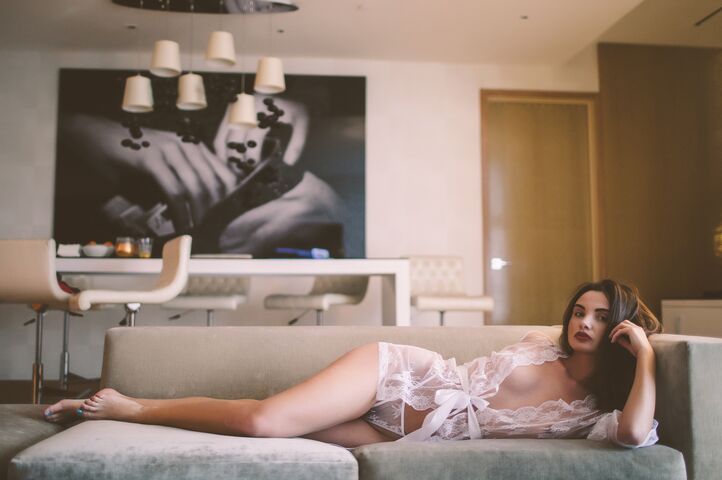 # 5 Be sure to prepare a model for shooting. Make sure she is not sleepy, waxed her legs and other areas and ready to shoot.
# 6 Model's nervousness tend to affect the picture. Therefore, try to create a bright, positive mood. Mess with the model, tease, cheer, to get her to smile or be happy by herself.
# 7 According to the school of digital photography model posing nude or in skimpy clothing looks best when sticking to simple poses.
# 8 After taking a look at the photos on the site to make any corrections.
# 9 After the pictures have been downloaded to your computer, consider using photo boudoir Photoshop retouching to change some cosmetic flaws.
However, it is often better to entrust this work to the professionals If you need to get quality art images, pick up a copy certificate for a photo session or directly to the photographer. This approach can save a lot of time and offers. While the result is guaranteed to be spectacular.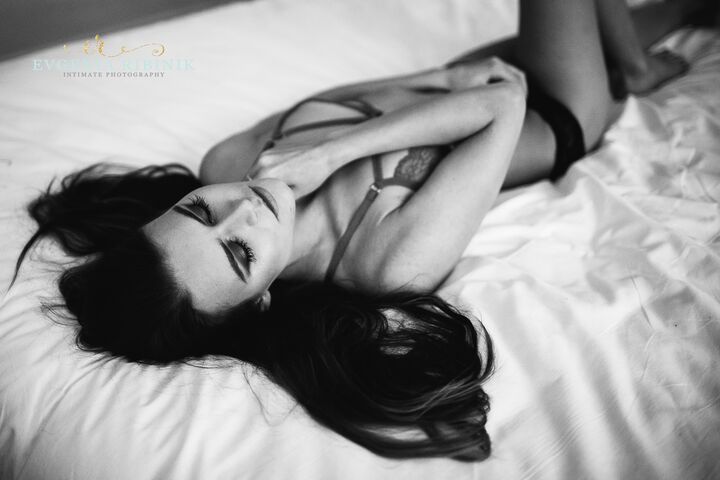 Of course professional photographers get good money. They are making a lot of effort to make the photo shoot as productive as possible. As a result, they have less editing boudoir photos. But not everyone is able to afford such a luxury thing. But everyone would like to get beautiful photos. What should we do in this case? Abandon our desires?
It's not necessarily. You can handle the pictures, even if your photo session is not a work of art and include a lot of gaps. The main thing is to have the raw material with which you will work. You can boudoir photo editing by yourself, although it is not so easy. Boudoir photos requires an individual approach. They need a lot of attention and effort if you want to get a great result. Boudoir photographing are handled carefully, with particular attention to your body, your skin.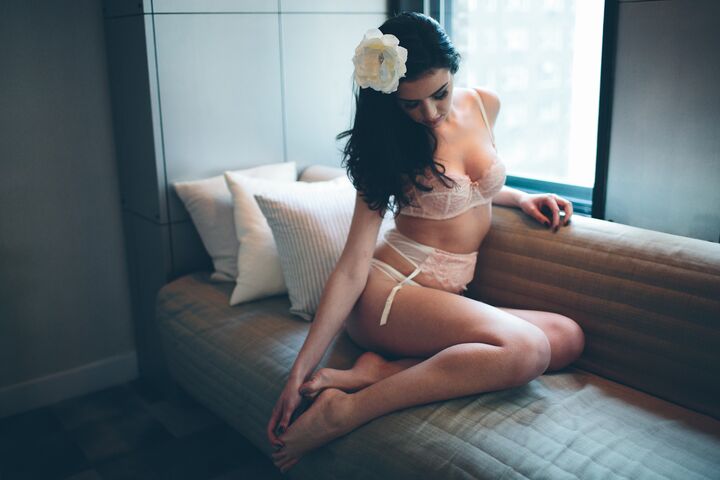 What you shouldn't do while editing boudoir photos
• Do not attempt to imitate the style of other processing, yes, sometimes it may work and may well get, but their style may not be suitable for you, your style and your photos.
• Do not try to save failed original photos with editing boudoir photos. Yes, you will be able to improve the image and make it acceptable to watch and maybe even good for print, but such photos will never become a true masterpiece.
• Make sure that the processing does not alter the basic gist of your original image.
• Don't overdo it. You shouldn't show all your skills and knowledge in Photoshop, applying them all at the same time on the same photo.
• Don't overdo with forms, trying to make a bigger breasts or less waist, you risk make photo have unnatural look.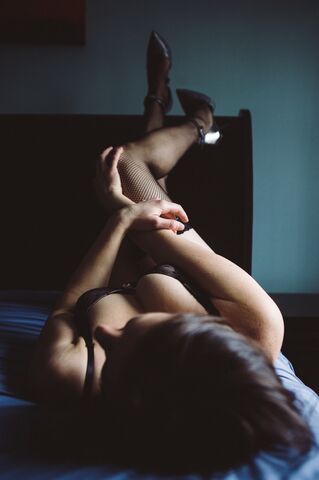 • A great number of advanced image processing packages, can kill art or raise it to the next level. But it really works and it is not expensive. You can check photo retouching rates.
• The approach for boudoir Photoshop must be serious, think about what should you do and how to edit boudoir photos.
How to edit boudoir photos?
Summing up the foregoing, in other words, we wish you to plan your future work.
Find this delicate balance that will help you learn how to do magic and make stunningly beautiful pictures. Always remember that processing should help the image become better and more interesting it should not spoil your work.
And, finally, people looking at your photo should enjoy it and be fascinated by your skill as a photographer. You shouldn't be proud of the fact that you know how to edit boudoir photos and you are just a Photoshop guru, you should strive to be proud of yourself as a photographer.
Every successful commercial photographer knows that
When you're shooting ordinary people rather than models with perfect appearance,
it is unlikely to succeed to hide all the disadvantages with good light and posturing:
You should be able to qualitatively process boudoir Photoshop. You can also read Photoshopped images before and after: you will not believe your eyes
Changing shape is the one of three top important things in boudoir photo editing
In Photoshop it is desirable to work with a duplicate of the original layer to processing fails, you can return to the previous step. A duplicate is made by pressing Ctrl + J. Then you should use Filter-plastic. The filter window appears. On the left is a set of tools. Our work will need the Forward warp tool. In the right pane, you can select the brush size. Be careful changing size, even such a little detail can influence the result.
You should find the problematic areas of the photo in advance. Having dealt with finding problematic areas that need to be processed work with tool smoothly and accurately. All distortions become immediately visible, so it is easy to determine when to stop. To decrease or increase the body parts, you can use the Bloat tool (lens effect) or the Pucker tool (compression effect).
If you make a mistake, you can return to the previous step menu Reconstruct Options. Reconstruct stepwise cancels the action and Restore All immediately resets everything to the initial value. Another useful tool is Freese Mask Tool. This allows you to leave mask image areas that would not operate tools plastics.
Immediately rather difficult to achieve a realistic result, but a bit of a workout, you can fix almost any shortcomings in your photos.
Do not forget, that you should not confuse photo retouching and tone and color correction. Under the "boudoir photo editing" we understand, rather, photo manipulation, under the overall tone and color correction, which, on the contrary, is necessary we understand a common processing (global tone and color adjustments).
The general tone and color correction we advise to do with RAW - interpreter tool. First of all, draw attention to the white balance, and then do an exact alignment of the exposition of the photos to the pictures. Pulsed light sources don't have same power actuation. So we advise to look at a histogram on RGB or Lab numbers have pixels that make up the background, and the photos at all, make the images' luminance approximately one level. We give priority to visual assessment, because the viewer does not demand numerical accuracy. The initial error is usually 0.1-0.15 EV, after correction of-0.05 EV. Then adjust the contrast by using the curve: if the shade is too deep and/or glare on the model's face and body and is expressed too much according to the midtones, then regulate it. The last task is to convey volume smoothly and gently, without dramatic transitions.
Skin retouching
You can use skin retouching online. But if you want to do it by yourself, then you should understand that here is no one with perfect ski, we all have pigment spots, pimples, wrinkles, folds, - all this in one way or another, shows that we are people not dolls. But in the real life it's not as noticeable as on the photographs, particularly those that made with the help of a professional camera. When you see non-professional retouching, you may notice that the skin texture is just blurred. In such a case, it becomes look like plastic or wax. This is done often in semiautomatic state and takes only a few minutes. However, the difference is felt. Many novice photographers saving time, make such a terrible mistake. They do this using Photoshop filters and plugins, which are never used professional retouchers.
Skin retouching with preservation of texture takes most of the time. This is especially true for boudoir photo editing. Plastics is easy to do, but you have to know when to stop, not to overdo it and keep right proportions.
You should keep in mind that boudoir photography is the sum of all components:
• model's clothing that demonstrates the features of shape, skin and body proportions and the lack of clothing in certain parts of the body – don't forget the body retouch;
• makeup that can be both strong and very natural, it all depends on the image that you create;
• light imitating daylight, usual to human eye lighting;
• background, which should include some attributes in boudoir genre;
• poses should not be vulgar, but pretty bold;
• multiple camera angles, camera angle plays a very important role, since the slightest deviations can lead to vulgar frames;
• quality retouching, which will give your photos a professional look;
Of course photoediting is not an easy deal and take a lot of time. If you want to save your time, you can turn to editing services. For example, we have such service. But we don't insist, only if you want.
Like and share the post
You are welcome to rate this post
The post's average rating:
---