Trends in photography industry - boudoir 2017 shock or beauty
It is quite a well-known fact already that nude photography requires a refined taste and sophistication of thought, as well as demands a certain ability to concoct new ideas and ways of bringing them to life. One may say that it concerns all of the photographers and photography art domains. It is partly true, no one will presume to deny it. Nevertheless, the borderline between naked and nude is so marrow and vague that one should be skillful enough not to cross it and be able to depict subjects in an enchanting and gripping way.
That is the reason why many boudoir photographers are in a constant search of new ideas, trying to make up new tricks and gimmicks, found new photography trends, or find out and quickly pick up the latest ones. Brand new trends in photography industry give photography artists a great possibility to express their creativity more, as well as to stand out from the herd of trite nude photos and commonplace boudoir photography visions. All that contributes to the general image of a photographer, enabling him to draw attention to his creative work and to attract more and more potential clients. Since time goes by quite quickly and imperceptibly, we are not always able to spot how they emerge and when it is most profitable to adopt them in your work. And at the same time one should be vigilant enough to notice the tendency to reduced use of those photography trends. Therefore, here come trends in photography 2017 which you might like and take into account when trying to enhance your personal photography style, as well as fashion and nude photo session ideas for the ongoing year.
Fashion photography trends 2017 you have to see
As far as general fashion photography trends 2017 are concerned, there are a couple of tendencies you should probably take into account. First and foremost, it's black and white that is growing more and more potent these days. Black and white photo editing is a kind of a classical trick one may apply to photography works in order to obtain some more sophistication and even mysteriousness. It's definitely not a new concept but It's going to be seen I so many photography domains, we presume, not only in boudoir photography. Therefore, it's time to use this trend to the fullest now when it is not yet mainstream.
Gravitating towards authenticity and natural look is one of the fashion photography trends 2017 which will definitely endear lots and lots of people quite easily. The general tendency for craving more natural staff has been spotted in our contemporary society lately. No wonder, we should say. We have already seen so many posed and pretentious photo shots, so much heavy makeup as well as too much photo editing so that we are already sick and tired of it. It is much better to capture real precious moments, to depict characters though photo shots and to showcase the real human beauty, don't you think so? Authenticity, raw emotions and free movements are taking a step forward again taking a spotlight among other trends in photography industry for this year.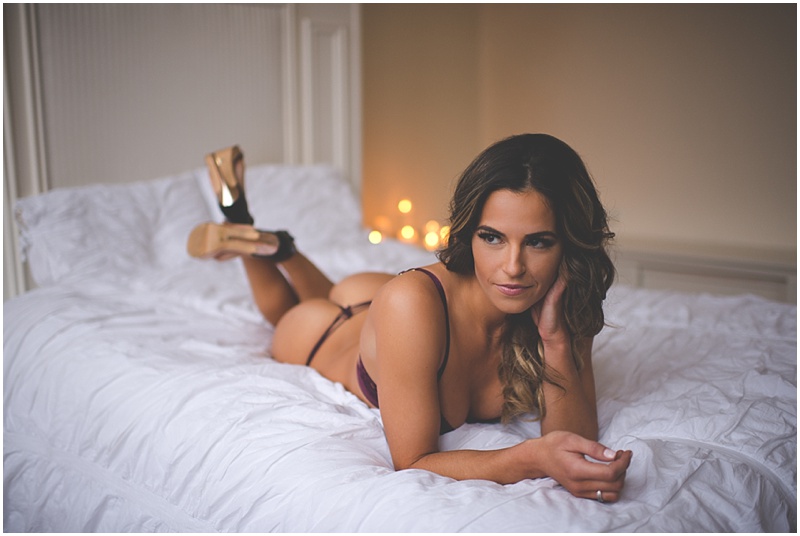 Among fashion photography trends 2017 you may also encounter the usage of flash. It may sound a bit boring. Nevertheless, when being in the right hand and being used correctly, skillfully, as well as creatively, one may find out that this tendency is just what you have been looking for to stir up the imagination and diversify your photography work. Hard shadows and multiple light sources may quite handy this year, especially if you want to carry out late-night photo sessions or add to your photos a bit of an edge.
Boudoir photography trends that will destroy your imagination
There are plenty of Most popular boudoir photography ideas incorporated quite frequently by heaps of Best boudoir photographers from Europe and all over the world and which are presented on well-known Best nude photography websites. Nevertheless, in order to grab the most of the attention of publicity one should be more ingenious and creative, trying to incorporate brand new ideas and utilize some new trends which are not yet used ubiquitously. Let's look at some of the trends what can be used for your own advantage while they are not still so commonplace.
One of the biggest trends in photography 2017 you might want to consider for your boudoir photography is fitness boudoir which has been growing more and more popular lately, as we have noticed. Many female representatives now take advantage of boudoir photo sessions in order to celebrate their passion for sports and health. It is a splendid chance to showcase your fit and shredded body which can be a perfect evidence of your hard work in the gym. It is also one more opportunity to ensure yourself that you must be proud of your dedications and just your personality.
Besides, marvelous curves and hot body image always go together with the notion of boudoir photography. Exactly this kind of boudoir photo session is the greatest way to manifest this fact. Women dedicated to fitness can be strong and have incredible stamina. At the same time they are capable of being amazingly seductive. Therefore, their perfectly fit bodies definitely worth paying attention to. The greatest advantage, we should admit, is that "well-kept" shredded fitness bodies do not need much of body retouching since they are already beautiful due to the hard work in the gym.
"Bath time" boudoir photography tendency is one of the photography trends which are worth taking into consideration this year. This kind of nude photo sessions is easy to carry out, but the results are wondrous. Light textured bubbles contrast with the perfect smoothness of a woman's skin making the whole image even more majestic and enigmatic. Any kind of decorations like flower petals or candles may be used as well which will give some additional mildness to the general image. What is more, this is a one more concept for Plus Size Photoshoot Ideas - Beauty In Shapes since it can help to showcase all the perks of curvaceous body but hide some weak points at the same time. Try this trend out you will see hoe mesmerizing the results turn out to be.
If you are eager to use a variety of settings and try out some of the best Outdoor Boudoir Photography Ideas - Best Outdoor Destinations, then you might want to use a bohemian kind of boudoir photography which is also one of the trends in photography 2017. Bohemian boudoir photography is considered to be a little bit milder and seems to be even more sophisticated in comparison with other usual bold types. Therefore, it is perfect for those who are not eager or ate afraid for some reason to open up too much in front of the camera and reveal themselves. It is a great choice for those people who wish to look more enigmatic and intriguing being featured on the background of breathtaking beauty of nature. Add a tiny bet of glamour photo editing and here you go – you have amazing groundbreaking boudoir photo shots which can draw attention of multitude of people being extremely eye-catching and enchanting.
Celebrities' look – boudoir trends in photography 2017
Would you like to make splendid photos which will resemble The Best Boudoir Photos of Celebrities and mesmerize others? Celebrities know how to attract attention and stay in the spotloight with the help of their great professional photo sessions. Would you like to get another level of sophistication and add some intricacy to your photo shots just like it is featured in the article "Pirelli Calendar Photoshoot 2016-2017 – Mesmerizing Boudoir Photography Work" our retouching blog? We bet you do. Therefore you should definitely try out the latest trend the Pirelli Calendar started, which to try to portray more nudity through characters but less through real bodily explosion. It doesn't mean that no more curves should be featured, no nakedness. Just try out carry it out in a different way which is vaguer and sophisticated, intrigues and exciting, the one which open one should but not only bodies and therefore showcases the real beauty of a human being in a versatile way. That is what celebrities are up to now and which is quite on trend nowadays.
And jet again, black and white classic boudoir photos are coming in trend again and catching up with us. It is a definite signal that there is still more to be done with this well-known concept. So many things can be concocted to enhance attractiveness of black and white nude photos and make them more unique, just don't be afraid to experiment. But all in all, celebrity photos show vividly that this trends id already perceived as a more sophisticated one even being carried out in an easy way.
Would you like to incorporate any of the trends in photography industry mentioned above in your creative work? Not completely sure that you will have enough time to touch up your photos yourself the way you want? Our photo retouching company at see no problem since we are keen on boudoir retouching and perfectly know how to do an amazing skin retouch online which is, no doubt, exceedingly indispensable for beguiling nude photographs.
Besides, we can gladly help you with steering clear of most known Five Mistakes in Skin Retouching Online. Our photo retouching company indulges not only in professional body or portrait retouching services, but also in a vast range of other essential photo editing services that we can supply you with any time you wish, as well as at any photo retouching level you desire. The best evidence of our professional skills and conscientiousness of our photo editing team can be found in our photo retouching portfolio. We bet that our photo retouch before and after examples will definitely insure you in our professionalism. What is more, our photo retouching rates are quite high which is also a pretty good argument. Besides, photo retouching prices of our company are always affordable as well as reliable. We always make sure that you can enhance your photography work with the help of our photo editing services and stay satisfied with the results, as well as use our professional services as much as you wish and any time you need to.
Like and share the post
You are welcome to rate this post
The post's average rating:
---