Pirelli Calendar Photoshoot 2016-2017 – Mesmerizing Boudoir Photography Work
If you still have never heard of the Pirelli Calendar or the Cal, as it is called by some of its ardent fans and admirers in a familiar way, than you have definitely missed out a lot in your life. The Pirelli Calendar is considered to be a mesmerizing piece of art, an exceptional example of innovative photography works which always go ahead of their time and thus push the artistic boundaries, stirring the public's imagination. It is nowadays that the Pirelli Calendar is deemed to be one of the most exclusive and prestigious calendars which consist of numerous fascinating photography pieces of famous people and, most predominantly, of ineffably beautiful top photo models of all times, and produced by exceedingly talented and gifted photography gurus. It all sounds pompous and grand now and the whole idea is merely breathtaking. Nevertheless, even this humongously potent piece of art was initiated in a quite casual way and it all, to our great surprise, started off in a pretty simple way.
At the very beginning Giovanni Pirelli made up his mind to run a business of his own and so he founded a cable and tire company in the year of 1872. Back than one couldn't even find at least 50 of its workers, unlike the present state of things when the company can employ thousands of people and is able to make yield which are roughly accounted of trillions of dollars each year. It even sponsors dome of the greatest world-wide known events like the World Superbike and the World Rally Championship. Fascinating development, right? One of the company's former employees Derek Forsyth, an advertising manager, initiated the creation of the first Pirelli Calendar in 1962 to promote some of the products by means of featuring exceptionally beautiful model of those days. Although the calendar was dismissed for some period of time due to the oil crisis, it revived gracefully a bit later still continuing featuring the company's products in the photos with beautiful women, but this time the advertisement pieces were quite skillfully hidden and were displayed discreetly.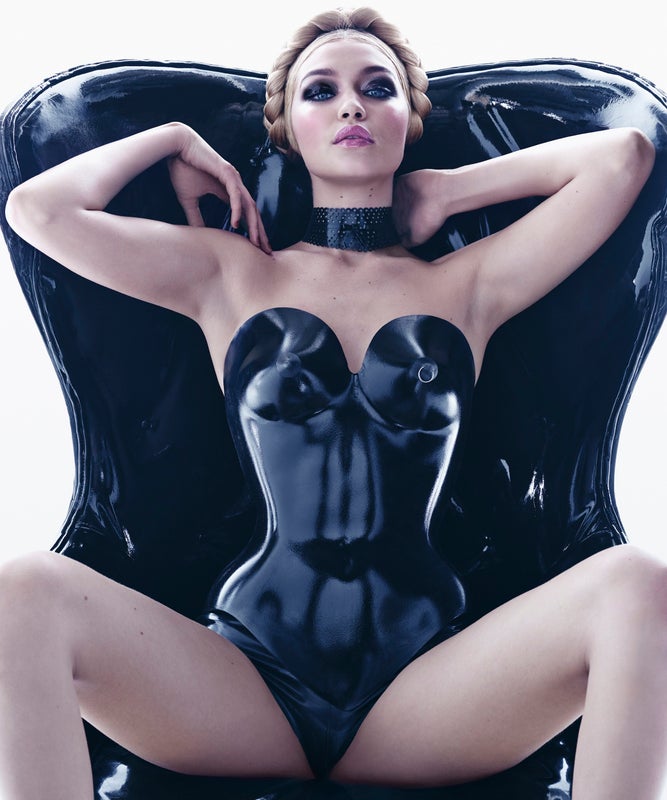 Time goes by and everybody tries to keep up with it. Therefore The Pirelli Calendar was made more and more sophisticated until it didn't need to feature any products of the company's production and could exist on its own, as a separate art piece. Soon the calendar became extremely popular around the world and started employing world-famous and Best boudoir photographers from Europe and all over the globe. These are, for instance, Annie Leibovitz, Steven Meisel, Steve McCurry, Karl Lagerfeld and so on and so forth. Pirelli photographers have successfully managed to incorporate amazing photography ideas including Most popular boudoir photography ideas. Not only that every Pirelli calendar photoshoot is carried out in a professional way using all the Recommended Photography Gear for Boudoir Photographers, but they have also keep on featuring amazingly beautiful and mesmerizing women in their photography works, most of which are or were unsurprisingly top models. Since the development of the Pirelli Calender and its evolvement into a sophisticated art piece, pirelli calendar best photos have featured such bombshell women as Naomi Campbell, Cindy Crawford, Kate Moss, Monica Bellucci, Heidi Klum, Nicole Kidman, as well as Adriana Lima, Gigi Hadid and many others. These are the ultimate incentive for people to be constantly interested in best pirelli calendar photos, to be admirers and its ardent fans.
Best pirelli calendar photos 2017
As you might have noticed, the Pirelli Calends usually features nude or semi-nude models displaying the whole beauty of women's body. Nevertheless, it's not always like this, as of the last calendar editions evidence. On the 2017 edition of the Pirelli Calendar Peter Lindbergh was appointed the chief photographer. If you are familiar with Peter Lindbergh's artworks, you might already know how passionate he is about her occupation and at the same time how ingeniously and intricately her brains works. Therefore, this time Peter Lindbergh initiated to make a different kind of pirelli calendar photoshoot which is still, surprisingly, worth of and is featured on many Best nude photography websites.
Pirelli calendar photoshoot 2017 portray fully clothed models for the first time ever in the history of the calendar aiming to break the usual system and push the artistic boundaries of the Pirelli Calendar. What is more, there one more innovative gimmick in pirelli models photos of 2017. The interesting thing is that the photographer made up his mind to free all of the photos from the post production processing, except for a light black and white photo editing in order to make photo images colorless, and most importantly, he didn't apply any glamour photo editing. Although the question Why glamour photo editing is so popular? is quite obvious in our contemporary society with such a vast majority of magazines, fashion houses and brands that aim to produce as impeccable photos as possible. Besides, there are tons of useful photo retouching programs as well as companies that are capable of making photo shots even more attractive in a blink of an eye. Nevertheless, Peter Lindbergh strongly decided no to follow the standards of today and made a resolution not to be mainstream. Therefore, this pirelli photographer's ultimate aim in the pirelli models photos of 2017 was to depict real and genuine beauty, authentic features and treats. And this he surely successfully managed to fulfill.
At the press conference in Paris Peter Lindbergh admitted himself that with these colorless photos the Pirelli Calendar stands out of the herds of other best pirelli calendar photos, not fitting "in the climate at all". However, this was the aim from the very beginning. Thus pirelli photographer managed to publicly protest against the publicly accepted image of beauty of today's world, which mostly "has been created by commercial interests". With these sensual and ingenious pirelli models photos Peter Lindbergh does indeed help us to remind what beauty really is. The photographer is absolutely convinced that apart from the "media" beauty, which portrays women as embodiments of perfection and youth, there is a whole different notion of real beauty which is, without any doubt, more real and truthful. The kind of beauty that reminds us how important it is to be yourself and how much courage that takes in our contemporary society, the kind of beauty that cherishes individuality and uniqueness, as well as personal sensuality of a character. Isn't that important to promote in our today's society? It most certainly is. That is the reason why we absolutely agree with Peter Lindbergh and utterly adore pirelli calendar best photos of 2017.
The German photographer called this calendar "Emotional" since it intends not to display perfect naked bodies with impeccable curves and skillful touch-up, but rather to capture women's characters, their sincere emotions and sensitivity, to portray their bare souls in the pictures. And exactly this, to his mind, renders those women even more naked than they could be when being captured nude. The 44th edition of the legendary Pirelli Calendar features 14 fabulous stars and just beautiful women also featuring Anastasia Ignatova as special guest, who is a Political Theory professor at Moscow State University. Those beautiful women who made up their minds to completely uphold Peter Lindbergh's photography idea and aim are Nicole Kidman, Jessica Chastain, Rooney Mara, Penelope Cruz, Alicia Vikander, Zhang Ziyi, Helen Mirren, Julianne Moore, Uma Thurman, Lupita Nyong'o, as well as Lea Seydoux, Robin Wright, Kate Winslet, and Charlotte Rampling. Only this star cast is worth of attention of millions of people, don't you think?
It should be mentioned, that all of the shots were taken in five absolutely different but stunning location in the period from May to June. The venues of this year's pirelli calendar photoshoot include such magnificent places as New York, Los Angeles, Berlin, London and the French beach of Le Touquet. All in all, 40 mesmerizing black and white photographs were taken in this photo shoot and all of them seem to be diverse, ranging from sensual close-ups to ambient shots and amazing portraits. Even locations were quite various. The photographer manage to do his splendid photography work both in studio and outside it, on locations around busy and perpetually hectic cities of New York and Los Angeles, around breathtaking and filled with history Berlin, on roofs and beeches. Even this side of photography work was thought about in details and prepared in a most exquisite way, which is always a guarantee of great success.
One more mesmerizing feature of this pirelli calendar photoshoot is that in the behind-the-scenes video the models themselves explain how they felt about Peter Lindbergh's photography idea and its aim, as well as openly shared with everyone what sensations and emotions they had in the process of being shot. Since Peter Lindbergh aimed to choose those actresses who played and exceptionally important role in his life and get as close to the a possible, it was quite an intimate experience for most of them, as they admit. For Penelope Cruz, for example, this felt as if had almost looked directly into her soul, which even gave her goose bumps. As far as Uma Thurman is concerned, it was like experience a kind of an interview. For her the whole photo shoot with Peter Lindbergh was carried out like an interview but with a camera this time, not with a real person. Most importantly is that all of the women featured in the pirelli calendar best photos of 2017 fully agree that the eternal youth and ultimate perfection. They were happy to aid Peter Lindbergh to convey the idea that the beauty standards and ideals that the contemporary society sets for us by means of juicy mass media imagery are not achievable at all. And as a photographer and artist Lindbergh always feels a great responsibility to eliminate this perpetuated beauty stereotypes and free women from the necessity of following them, living up to the standards.
These photo shots are absolutely sensuous on account of that fact that they present women they way we see them every day, they display that being sensual that is absolutely natural and can be encountered in any women although in unique individual variations. And that is exactly the reason why this year calendar is so precious and valuable to society. We may even say that pirelli calendar best photos of 2017 even celebrate women empowerment since being yourself is the ultimate embodiment of power and confidence. And that's what it's all about. As the actresses admit themselves, they didn't play any characters, they showed their true selves without any protection or coverage. This year's calendar may seem unusual but one can easily get on board with since it conveys more than ubiquitous nude photo images with no sense behind although they may look absolutely astonishing, just like 10 extraordinary Nude photographs which you might have seen on our retouching blog. Nevertheless, the aim and the way it was fulfilled and carried out make pirelli calendar photoshoot of 2017 much more precious and worthy, there is no denying of that.
Pirelli calendar best photos 2016
Anyway, pirelli calendar photoshoot 2017 was not the first one to break the usual system of the Pirelli Calendar. Pirelli models photos of 2016 look a bit different than the usual range of nude or barely clothed photos of ravishing top-famous models with splendid figures and perfect shapes. This year's calendar portrays women who are more clothed than usual Pirelli girls are, however, there is a relevant reason to it, it should be pointed out. Pirelli photographer of 2016 was well-known and extremely gifted photography artist - Annie Leibovitz, who is always full of extravagant and interesting ideas which are capable to bare lots and lots of sense, as well as touch your soul the instant you set your eyes upon her artistic works. The Pirelli Calendar of 2016 features studio portraits of 13 powerful and strong women who have achieved some great results in any field and thus have marked themselves in the history of humanity putting themselves on the map. Those areas of achievements are diverse ranging from philosophy, arts, philanthropy and ending with sports and comedy. All of them have different backgrounds, life stories, as well as achievements. Nevertheless, they are quite worth paying a sufficient amount of attention to, as well as remembering them. One more interesting thing in the Pirelli Calendar of the year 2016 that should be definitely admitted here is that Annie Leibovitz was actually the first female photographer who has produced some of pirelli calendar best photos in over 25 years, can you imagine it?
Sure enough, Annie Leibovitz was the initiator of the idea and had a full creative control during the pirelli calendar photoshoot of 2016. She even admitted it herself that she did not let the company interfere with her process and lead her ideas. Therefore, she just let them observe the only the process itself, the process of fulfilling ingenious ideas and making them come to life. She actually had the legit freedom of doing so since the Pirelli Calendar asked her to do something different rather than picture nude bombshell models. They ordered something completely different and here you go, they get it starting from the process of making up the idea and gaining all the set photography goals. It should be said that there are some photos which feature naked women stll. Nevertheless, in 206 Pirelli Calender only two of the models were captured in photos in this way, and they are Serena Williams and Amy Schumer. All the others, that is Yao Chen, Patti Smith, Mellody Hobson, Fran Lebowitz, Ava DuVernay, as well as Yoko Ono, Agnes Gund, Kathleen Kennedy, Shirin Neshat, Natalia Vodianova and Tavi Gevinson were very much clothed as you can see.
The December photo that features Amy Schumer is a perfect shot as for closing the year and end the calendar. She was, actually, the only one meant to appear naked in the photos, as Annie Leibovitz admitted at the press conference in London. This photo shoe the women as she is and that's what is really beautiful notwithstanding and beauty standards and body canons and ideal that the contemporary society is constantly trying to impose on us. Amy Schumer herself was in raptures over the shot and so even shared with it on her Instagram account posting the following caption: "Beautiful, gross, strong, thin, fat, pretty, ugly, disgusting, flawless, woman. Thank you Annie Leibovitz!" Apart from this shot, the photographer of the Pirelli annual Calendar of the year 2016 also pointed out at the press conference that with this year's calendar clothed women are hopefully will have a moment as well. This calendar strated to uphold the isea that universally accepted standards for women which are promoted and advertised do much in mass media are not exactly true to life. What is more, this calendar slearly gives an evidence, that all women are strong and capable of making a considerable and meaningful contribution into our society and lives. Even Jennifer Zimmerman admitted to The New York Times that pirelli calendar photoshoot of 2016 upholds women empowerment and evidences how important that is in our contemporary life with all the existing perpetuated stereotypes, as well as biases towards females.
These women featured in the Pirelli Calendar 2016 are real examples of powerful females, ingenious women and simply strong personalities, who are, without any doubt, worth being considered as celebrated once and seen as role models for many people out there. Tavi Gevinson, for example, is a young and bright lady who ventured to launch her own fashion blog Style Rookie at the age of 12. She used her profound knowledge of fashion and decided to put it to quite a good use. A bit later, at the age of 15, Tavi Gevinson launched Rookie as an online magazine where girls all over the world can connect in a safe way. As for now, Tavi Gevinson has a possibility to enjoy a thriving and blossoming acting career thanks to her acting part in the play This is Our Youth by Kenneth Lonergan which had quite a ravishing success. One more astonishingly great personality featured in that pirelli calendar photoshoot of 2016 is Yao Chen. This young woman first started as an unknown film and TV actress, as well as a blogger but then managed to obtain millions of followers on her social media profiles due to the beauty of her individuality. She now can be even considered to be one of the most followed and famous people in the world with the number of fans roughly accounted of 70 million. Yao Chen, however, uses her popularity in a useful and productive way being the first Chinese Goodwill Ambassador to the United Nations and arranges, as well as conducts meetings with numerous refigees from Syria, Somalia and Myanmar. Doesn't that deserve attention? It surely does.
Agnes Gund, who is a quite well known president emerita as well as chairman of MoMA's international council together with MoMA PS1, and her beautiful granddaughter Sadie Rain Hope-Gund are featured in the mutual photo for March. They are both art enthusiasts and this is apparently their family feature. Art flows in this family's veins since the younger Gund follows into her grandmother footsteps and now studies photography and media at Brown University. Another example is Patti Smith who is one of the icons in the music industry of the USA. She set a goal to save rock 'n' roll and has successfully gained it. Her first music album is even known as one of the most gripping and influential rock album. Basically, all the women featured in pirelli calendar photoshoot of 2016 are worth attention since they have achieved a lot in their lives and their success influences others in this society. They show that strong women as well as beguiling individualities should be celebrated and always appreciated rather that some image or just a shaped body.
Pirelli calendar photo shoots – an example of great photography success
So, what is so special about these two Pirelli calendars? Why do they deserve so many attention and such a vast acceptance from the public? The credit of splendid photography work and beautiful women, featured in the photos, is quite obvious. But it is certainly not the only thing that makes these calendars stand out of the crowd. Any ingenious and skillful professional photographer is capable of creating splendid photo shots, that's for sure. Just take Top list of poses for glamour Nude photo session or make up ones yourself, contribute your skills and imagination to the photo session and voila – you hard work results in great photography items. These pirelli calendar best photos, however, stand out greatly not due to the unusual and charismatic photography styles of Annie Leibovitz and Peter Lindbergh. It is the idea which is the core, the massage that the pirelli photographers convey through them is and the heart of those calendars. The contemporary society abounds in mass media that is constantly trying to impose some ideas, values and views upon us. One of the most drastic influences that mass media has made is directed on the way we perceive women: body image and appearance in general (various standards, what should be and shouldn't, what size, color and so on and so forth), as well as on the way they should behave in society, present themselves to others. And that is something that should definitely not exist in our times. Isn't diversity and authenticity the best things to admire? Isn't in the personality and unique individual characteristic, various personal treat that make us gravitate towards a person and endears us to others? Obviously, the Pirelli Company has adopted the same point of view which is so prominently seen in pirelli calendar best photos of 2016 and 1017.
The Pirelli Calendar has decided to feature less nudity but to celebrate the diversity. If we look at the Pirelli Calendars of the last years, even the recent ones, it is quite obvious that they definitely drastically differ from the ones of the years 2016 and 1017. Not only that they display mostly fully clothed women, but they also such a variety of faces, ages, figures, as well as characters, stories and achievements along with those women. One can righteously admit that it's quite a pivotal moment for the history of our society since it's definitely a milestone of feminist progress. These calendars don't insist on absurd standards for women but vice verse. They destroy those stereotypic views and clearly show that diversity is so beautiful. It's the key in our life since we would be bored to death is we all resembled each other and had perfect identical bodies. Can you imagine such a dreary life? Peter Lindbergh, who also shot the Pirelli 2002 Calendar, admitted once that capturing nude models women who look almost alike, being in accordance with standards, was quite a boring employment. The majority of people would be likely to agree that mass-produces images of nude girls are not gripping and exciting. It's the complexity and diversity of our reality that is found to be attractive, marvelous and hot unlike nudity. Basically, The Pirelli Company has grasped this idea and has utterly satisfied the consumers' preferences.
These two calendars seem to be different but they are so alike in one thing – the calendar's symbolism. Annie Leibovitz herself admitted that these editions of the world-know calendar embody a drastic shit in today's society since they display the way women should be viewed. The company has spend quite a lot of time aspiring to make a departure at last from their usual image and format. Thanks to such marvelous and interesting Pirelli models, as well as ingenious and full of artistic energy photographers Annie Leibovitz and Peter Lindbergh they have finally gained their goal, grasping even more attention from the society and receiving feedbacks of appreciation and admiration. That is definitely the right way to stick to.
Have you satisfied you artistic craving having looked at these exquisite pieces of exceptional photography work featured in the annual Pirelli Calendars? We desperately hope you have since they really are worth paying attention to and being considered as amazing photography works. Would you like your photos to look the same? Would you like to boost their quality and make more mesmerizing and memorable? If have such a desire to do that but are a bit anxious about the final result and Five Mistakes in Skin Retouching Online that you can encounter, then we can gladly help you with it and prune your anxieties away. Our experienced photo editing company is perfectly aware of how important it is to carefully work wit every single photography piece and apply reliable techniques for most natural and fascinating results. Our photo editing team always takes care of every client of ours and does its utmost in order to satisfy your needs and meet all of the demands and requirements. We are always happy to provide you with our skillful portrait retouching services and body retouching or supply you with skin retouch online of great quality, as well as with a vast range of other professional photo editing services. If you still have some doubts, our photo retouching rates are the best insurance and evidence of the fact that we are a reliable professional photo editing company that cares about the quality of its work as well as about its reputation. You can also have a look at our photo retouch before and after examples in our photo retouching portfolio which the professional photo editing skills of our retouching team. What is more, our photo editing company have absolutely affordable and reliable photo retouching prices which enable you to collaborate with us any time you need that. We are always looking forward to new cooperations with our clients!
Like and share the post
You are welcome to rate this post
The post's average rating:
---